The Dutch festival of King's Day is right around the corner, which means that if you're planning a trip to Amsterdam around the end of this month, you've got an excellent time ahead of you. Organized to celebrate King Willem-Alexander's birthday, King's Day combines all the best of Dutch culture, including food, street parties, and dance music.
Today, we'll look at what you can expect from this year's King's Day parties and which DJs will be performing
A Remarkable Day In Amsterdam
The first thing you should know about King's Day is that if you want to catch the best celebrations, you must head to Amsterdam. Although the city has been attempting to rebrand a little in recent years to move away from its international party image, they don't hold back when they throw a festival.
This year's King's Day festival is set to be no different. Countless people from across the Netherlands and the world will be flooding into the city to experience everything the Dutch capital has to offer. You'd better believe they're offering a lot.
Orange-clad revelers will be out in the streets in their numbers to explore the markets, try the food, listen to the music, and have a fantastic time. But, of course, the real centerpiece of the day will be the Kingsland Festival.
In 2023, there will be three Kingsland festivals, all taking place on the same day: Groningen, Rotterdam, and Amsterdam.
Between the three festivals, some of the biggest names in the music world will be gathering to DJ for thousands of people, and naturally, everyone is excited.
Held at the RAI Amsterdam Convention Centre in the heart of the city, the Amsterdam Kingsland Festival will be the biggest event of the three. Set to run from midday till 8 pm and featuring what is being described as an indeed 'royal' lineup, the Amsterdam Kingsland 2023 event will likely be extraordinary.
So, who can we expect to see?
Among others, the lineup features prominent EDM names like Afrojack, Lucas & Steve, Poke, and Frenna Deluxe, to name a few. So naturally, Kriss Kross Amsterdam will be making an appearance that can only delight Dutch EDM fans.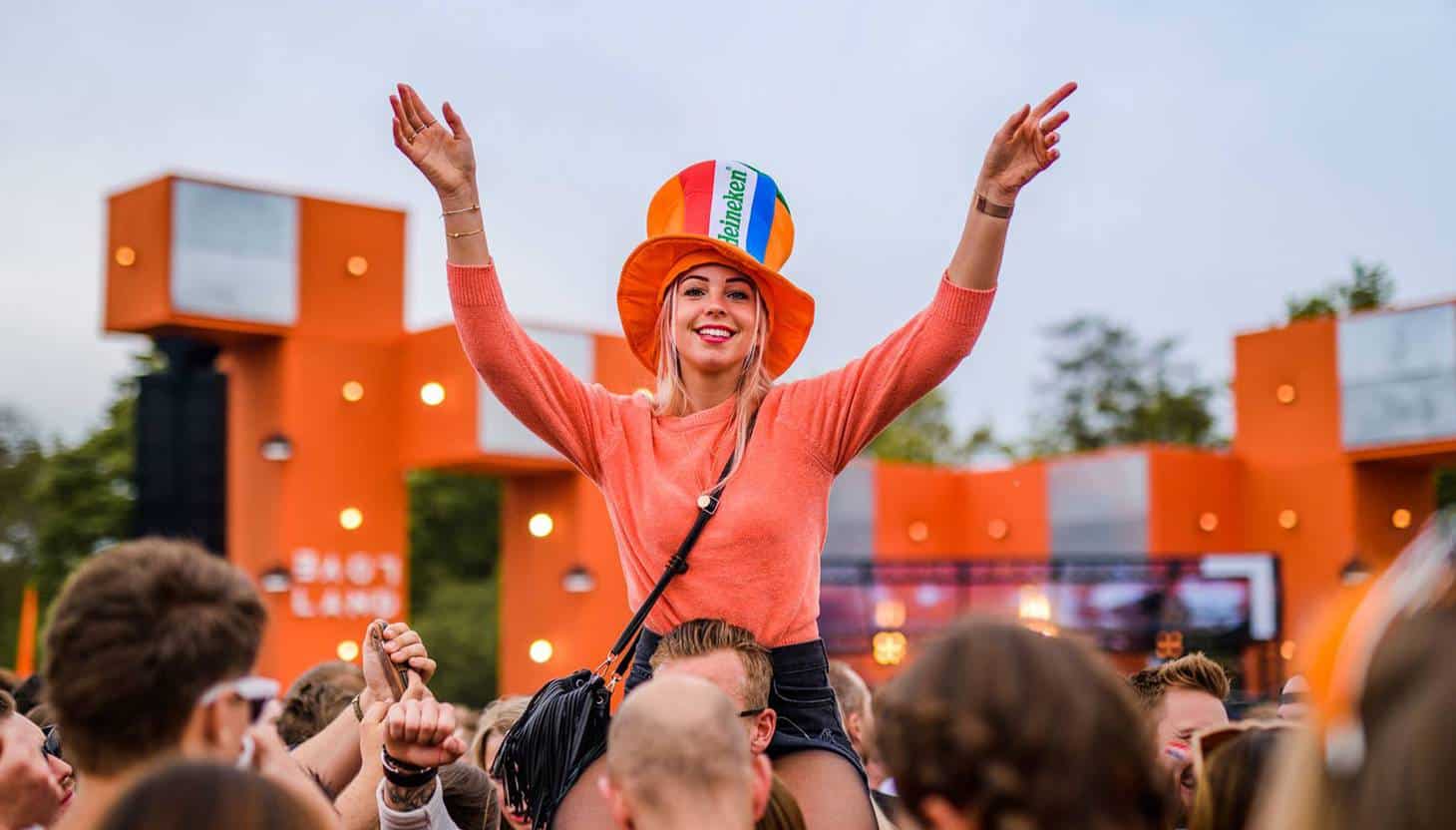 A Perfect Excuse For A Getaway
If you are looking for a getaway, this could be the perfect excuse. Of course, the music is the main draw, but while you're there, check out all the incredible spots this city has to offer. From its amazing clubs and bars to its beautiful site-seeing spots, there's a reason why Amsterdam has become a worldwide tourist hub.
Of course, if April 27th is a little too soon, then don't worry. As regular followers of Nexus Radio will know, the city also hosts a weeklong EDM festival called Amsterdam Dance Event every October, and it's just as awesome as it sounds. Either way now is the perfect time to start planning your trip to one of the world's most exciting dance hotspots.