Step into the vibrant world of "Paris is Burning," a groundbreaking documentary that provides an intimate and captivating look into the ball culture of New York City in the late 1980s. Directed by Jennie Livingston, this critically acclaimed film offers a window into the lives, dreams, and struggles of the LGBTQ+ community, particularly queer and transgender people of color. Join us as we explore the profound impact of "Paris is Burning" and its enduring legacy in the realms of art, fashion, and social activism.
"Paris is Burning" sheds light on the ballroom scene, an underground subculture where participants engage in fierce competitions showcasing their skills in dance, fashion, and voguing. The film takes viewers behind the scenes, introducing them to charismatic and resilient individuals who found solace, belonging, and a sense of family within this empowering community. It delves into the intricate categories, houses, and the significance of the "realness" in the world of balls.
Beyond the dazzling displays of costumes and performances, "Paris is Burning" artfully weaves together the stories of its subjects, revealing the complex intersections of race, gender, sexuality, and socioeconomic challenges. The film highlights the daily struggles faced by the marginalized communities it represents, while also celebrating their creativity, resilience, and unwavering spirit.
Central to "Paris is Burning" is the exploration of identity and the pursuit of self-expression. The film provides a platform for individuals to articulate their experiences, aspirations, and desires in a society that often marginalizes or erases their voices. It examines the transformative power of fashion, dance, and performance as tools for personal empowerment and self-realization.
"Paris is Burning" ignited conversations and inspired future generations across various artistic disciplines. Its impact extends far beyond the boundaries of the documentary genre. The film influenced fashion, with designers drawing inspiration from the extravagant costumes and unique aesthetics showcased in the ballroom scene. It also played a pivotal role in bringing voguing into the mainstream, influencing dance forms and popular culture for years to come.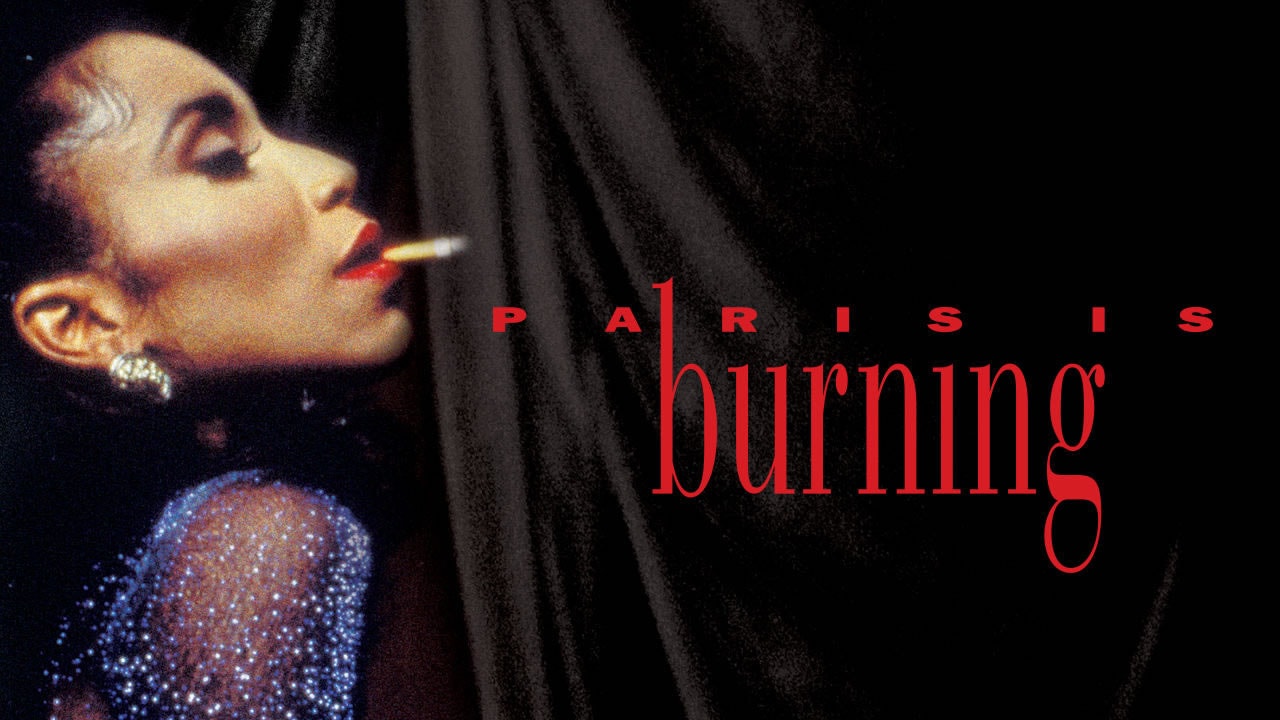 In addition to its artistic influence, "Paris is Burning" served as a catalyst for social change and activism. The film exposed audiences to the intersectional struggles faced by the LGBTQ+ community, prompting discussions on systemic issues such as racism, homophobia, transphobia, and class inequality. It shed light on the resilience and strength of the individuals featured, inviting viewers to challenge stereotypes, embrace diversity, and advocate for equal rights.
"Paris is Burning" remains a powerful testament to the resilience, creativity, and indomitable spirit of the LGBTQ+ community. It beautifully captures the complexities of identity, self-expression, and the pursuit of acceptance and belonging. The film's impact has transcended generations, continuing to inspire and empower individuals today. As we revisit "Paris is Burning," we honor its legacy and celebrate the enduring power of art to illuminate lives, amplify voices, and spark transformative change.