Paris King, a gifted vocalist, songwriter, and drag performer from North London has made a name for herself with her remarkable singing talent and fearless celebration of uniqueness. Her journey into drag started during her inquisitive teenage years, and it took a significant turn when she stumbled upon a sign at Heaven, a groundbreaking gay nightclub in London, inviting "Drag Queens and Club Kids." Intrigued and inspired, she decided to audition and successfully landed the job, thus adopting the persona of Paris King.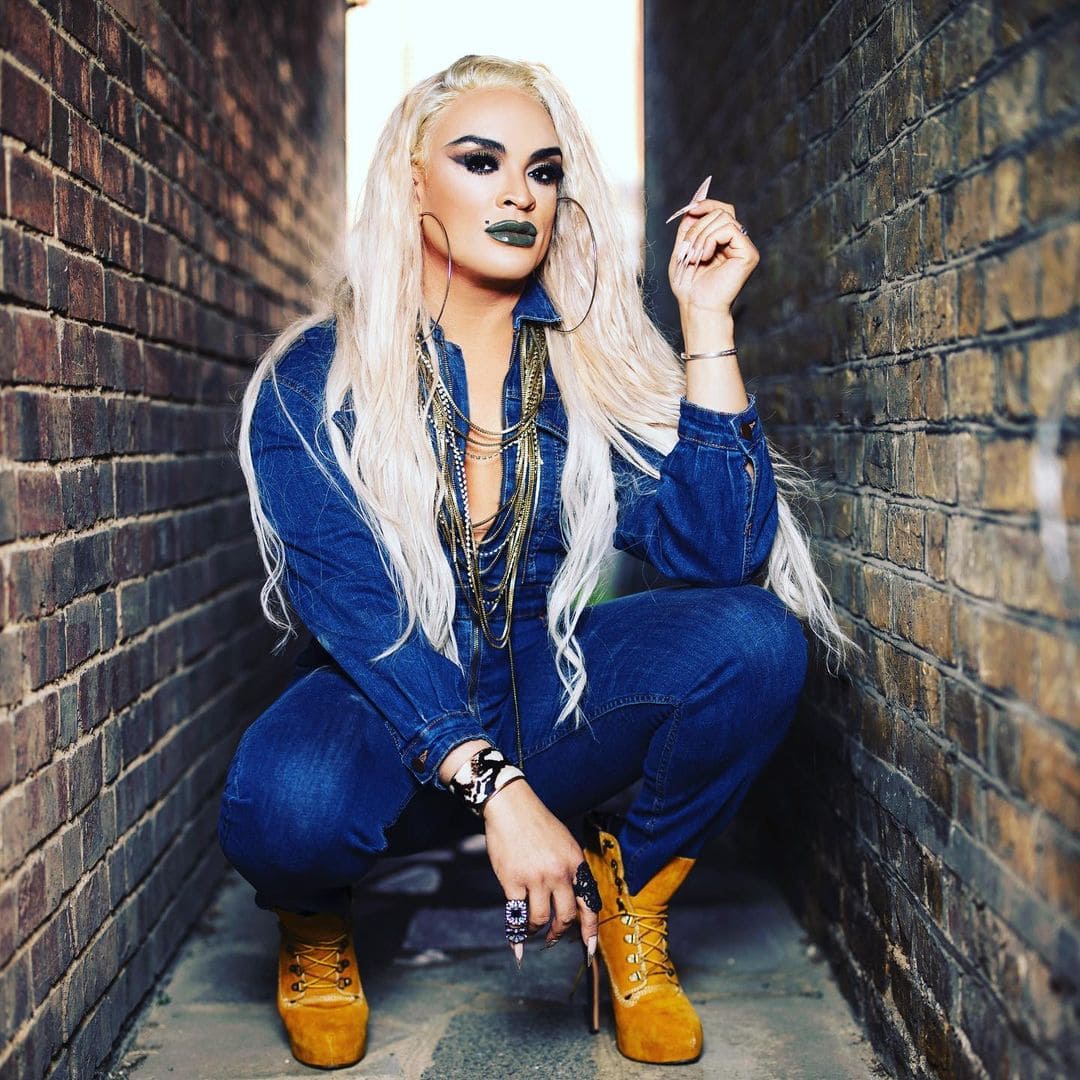 Growing up with her Jamaican father's reggae label and her grandmother's singing, Paris King developed a lifelong appreciation for the arts. Although King's father was first unsupportive of her drag career, she eventually found inspiration in classic Hollywood glitz and the lives of the mesmerizing performers that graced the stage and screen. Having worked relentlessly to improve her skills to that of her role models, King has continued to push the boundaries of her art.
Today, Paris King is like a dazzling disco ball dropped into the chaos of the music world! With her unapologetic attitude and funky style, she's quickly taken center stage as a force to be reckoned with. She doesn't play by the rules – she rewrites them with her colorful flair!
In fact, the North London sensation has recently unleashed her brand-new single, "Movie Star," and she's on a mission to ignite a spark of self-discovery and unapologetic living in everyone! With a wave of her magical mic, she's bridging gaps and connecting with audiences from all walks of life, proving that embracing who you are is the ultimate way to shine brightly in this crazy world. Thanks to Dauman Music's worldwide reach, her empowering message spreads like glitter on a dance floor—far and wide!
A modern-day embodiment of the chameleonic spirit of David Bowie, the flamboyance of Sylvester, and the camp theater of Boy George, Paris King is a sight to behold. She has finally achieved her most recent goal of becoming a successful musician with the release of "Movie Star" and her forthcoming EP.
Paris King has a simple message for her followers: be yourself intrinsically and follow your own rule book.
To learn more about Paris King, including the best purchase she ever made, listen to our full interview below!