Trance music has the remarkable ability to transport listeners to otherworldly realms through its ethereal melodies and hypnotic rhythms. Few artists have mastered this craft like Paul van Dyk, and his track "White Lies" stands as a testament to his genius. Released in 2007 as part of his album "In Between," "White Lies" is a timeless masterpiece that continues to captivate trance enthusiasts worldwide. In this flashback article, let's dive deep into the music and unravel the magic of "White Lies."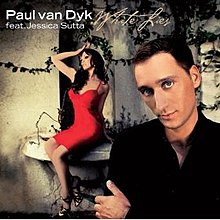 The Birth of "White Lies"
Paul van Dyk, a German DJ and producer, is a pioneer of the trance genre, and "White Lies" is a testament to his innovative approach. The track emerged during a period when trance music was experiencing a resurgence, and it quickly became a standout piece in his discography.
"White Lies" is a sonic journey that combines pulsating beats, celestial synths, and evocative vocal samples. The track's beauty lies in its ability to simultaneously uplift and introspect, taking listeners on a transcendental ride through soundscapes and emotions.
A Trance Masterpiece
"White Lies" is not just a track; it's a masterpiece that demonstrates Paul van Dyk's mastery of the trance genre. It showcases his talent for crafting intricate melodies that evoke a profound sense of euphoria and introspection.
The track's emotive quality, combined with its relentless energy, creates an emotional whirlwind that is both captivating and liberating. It's a reminder that trance music has the power to move the soul and elevate the spirit.
Enduring Legacy
"White Lies" left an indelible mark on the world of trance music. It received critical acclaim and became a staple in Paul van Dyk's live performances. Its influence extended beyond the trance community, with its melodies and message resonating with a diverse audience.
One of the remarkable aspects of "White Lies" is its enduring appeal. Over a decade since its release, the track still holds a special place in the hearts of trance enthusiasts. It's a reminder that great music is timeless and can continue to inspire and connect with new generations.
Paul van Dyk's "White Lies" is a testament to the power of trance music to transcend time and space. It's a track that invites listeners to close their eyes, let go of their worries, and surrender to the music. In a world filled with distractions, "White Lies" is a reminder that there are moments when all we need is the beauty of sound to transport us to a place of pure bliss and introspection.