At this year's Nexus Lounge Miami Edition, Plastik Funk dropped by to give us all the latest on what they've been doing and what we can expect to see from them down the line.
If you need to become more familiar with Plastik Funk, you're in luck because you've just discovered one of the most exciting house music artists working today. Initially a double act made up of Raphael Ximenez-Carrillo and Mikio Gruschinske, Plastik Funk burst onto the scene in 2003 with their debut EP, Do It Right.
Just one year out of high school, the pair certainly did do it right because that success quickly led them to tours, charts, and major festivals like Miami Music Week.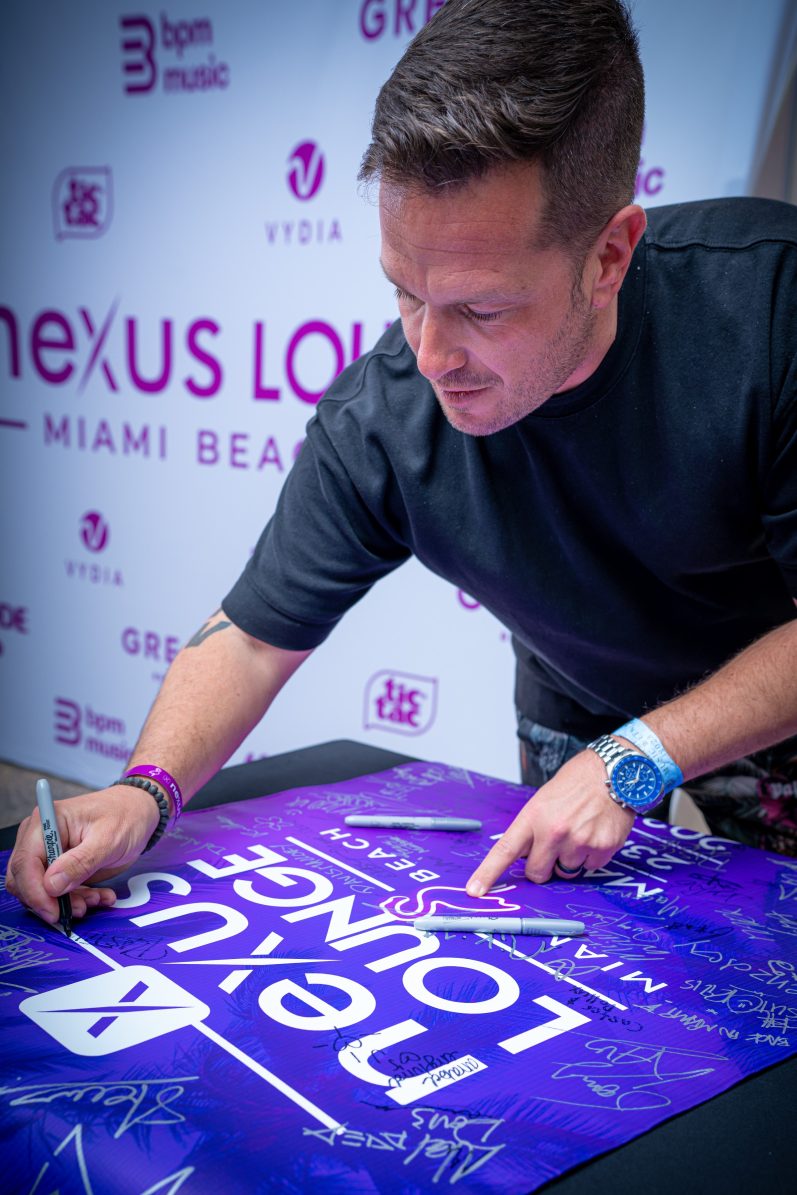 In 2018, Mikio was forced to step down from touring as a result of back problems, but Raphael has worked hard to keep the band's signature style and spirit alive.
Speaking to Raphael, one thing he's quick to talk about is what it's like to be back in the US. From US crowds and their love for house music to starting every day with an American breakfast, it sounds like Miami Music Week 2023 has been a real reunion for Plastik Funk.
And speaking of reunion, it was also a chance to return to the industry and see old friends. Here at Nexus, we love stories like this because they remind us how much music can bring people together.
From their recent disco cover, "Groove Tonight," to the incredible "Thinking About You," Plastik Funk has knocked it out of the park in recent months regarding groundbreaking singles, but that's only a taster of what we're about to get. While we have yet to learn too many details, we know that they've got an upcoming four-track EP set to release in May. So with the release date just around the corner, now is the perfect time to listen to the Plastik Funk backlog and prepare for what could be coming next.
For more information about Plastik Funk, his music, and the weirdest thing he's ever eaten, check out the full, exclusive Nexus Radio interview.