One thing we love here at Nexus Radio is finding fresh artists with a new and innovative approach to what they do. That's why, at this year's Miami Music Week, we were thrilled to take the opportunity to talk with Deerock about his experiences playing the college circuit in recent years and building a community online.
A young artist with a fresh approach to touring in the US, Derek Attardi – known by his stage name Deerock – has certainly managed to find his niche in the music scene. With his father as a business inspiration and his mother as a creative one, Deerock was, in many ways, in the perfect position to take an entrepreneurial mindset to become a musician.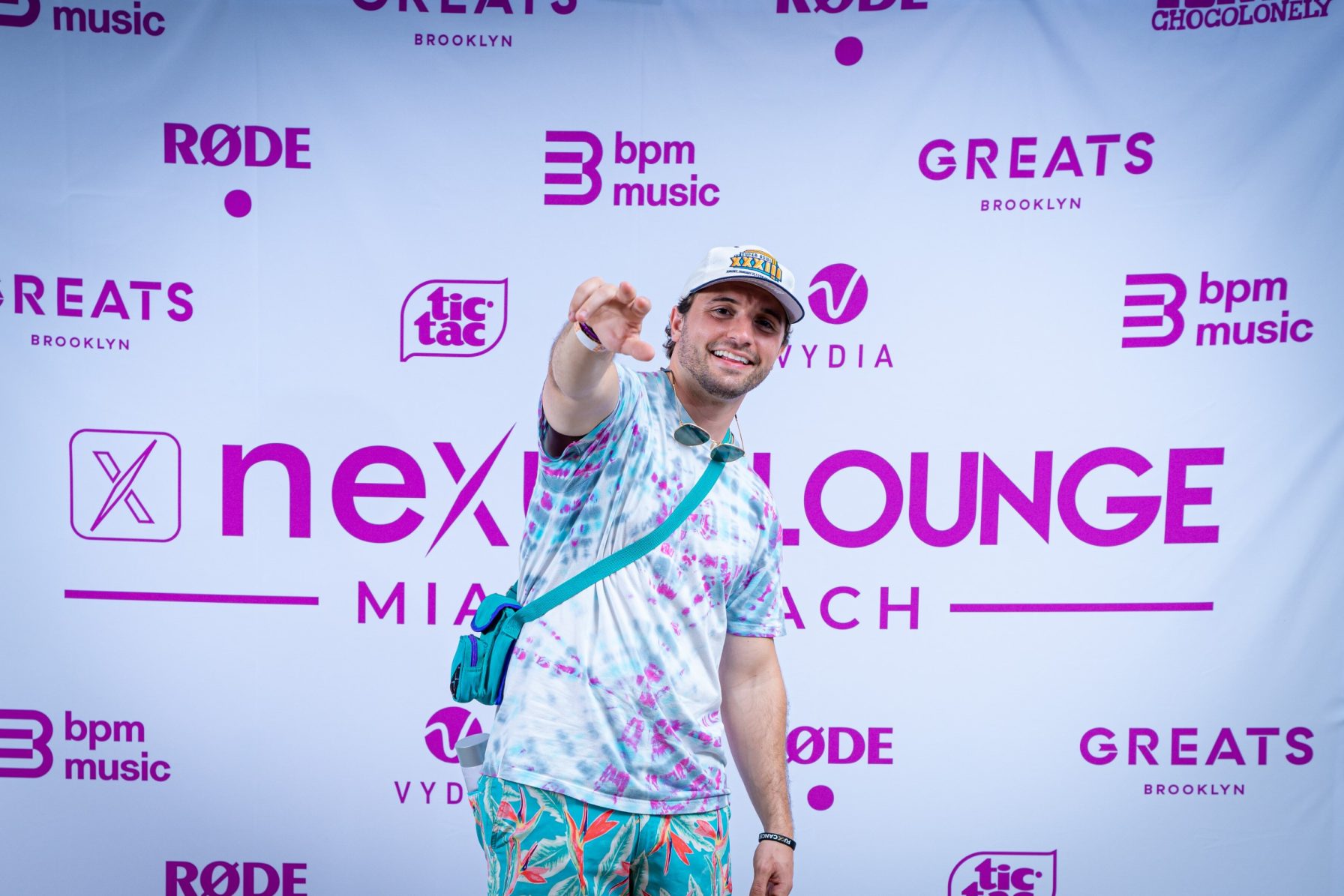 Kicking off his career with an incredible SoundCloud success of almost 3.3 million plays, Deerock has a real strength for using online platforms to build his community, helping to connect talented people in the up-and-coming scene. For example, using the platform Discord, Deerock says he was able to build up a group of around 1500 college DJs, giving them a space where they could connect and share their skills.
This all returned to reward him when some fans invited him to play in Punta Cana. The only problem was he didn't speak Spanish, but, as it happened, plenty of Spanish speakers were ready and available to help.
Aside from Discord, Deerock also mentions that he's had a fair amount of success using TikTok to promote shows. Right now, he spends much of his time touring on the college circuit, but he's also putting out plenty of new music.
Deerock has released two incredible tracks in the last few months: "Fly Me To Tulum" and "I Remember." Both are filled with all the spirit and energy fans have come to expect from his work, and if you're looking for a place to start listening, you've indeed found one here.
Last but certainly not least, Deerock took the opportunity to talk about the amazing charity he supports: Let's F Cancer. A US/Canada nonprofit with a focus on cancer prevention and support, they do a lot of work helping to save and improve the lives of those who suffer from cancer.
To learn more about Deerock, his music, and the incredible work he's done supporting this charity, then make sure to check out the full Nexus Radio exclusive interview.