With over 180 performances at this year's Primavera Sound, it would be impossible to catch every amazing show at Barcelona's Parc del Fòrum last weekend. 
That being said, here are a few of my favorite non-DJ performances from the weekend. To read about my favorite DJ performances, take a look at the first part of our "Post Prima" trilogy, where I discuss performances by some of the world's most celebrated DJs, including Skrillex, Calvin Harris, and Four Tet.
Baby Keem Brings the Heat During Mainstage Performance
American rapper and producer Baby Keem emerges onto the Estrella Damm mainstage in a cloud of blue smoke and launches into a bombastic performance of "trademark usa", a hit from his most recent album, The Melodic Blue (2021). 
For the next forty-five minutes, the Cali native delivers banger after banger, backed by flame throwers and entrancing video graphics that include a massive yellow sun and grey skyscapes. He explores his diverse repertoire through renditions of solo hits ("HONEST", "killstreaks") as well as collaborations with Kanye West ("Praise God") and cousin Kendrick Lamar ("family ties"), sharing the stage with the latter during a mainstage performance later that night.
My favorite of the night is "ORANGE SODA", Keem's first and most well-known hit and featuring some extremely chantable lines like "B*tch sit on my face, I attack that" and "Lil b*tch, shut the f*ck up / Tell your best friend to shut the f*ck up". No one does it quite like Baby Keem.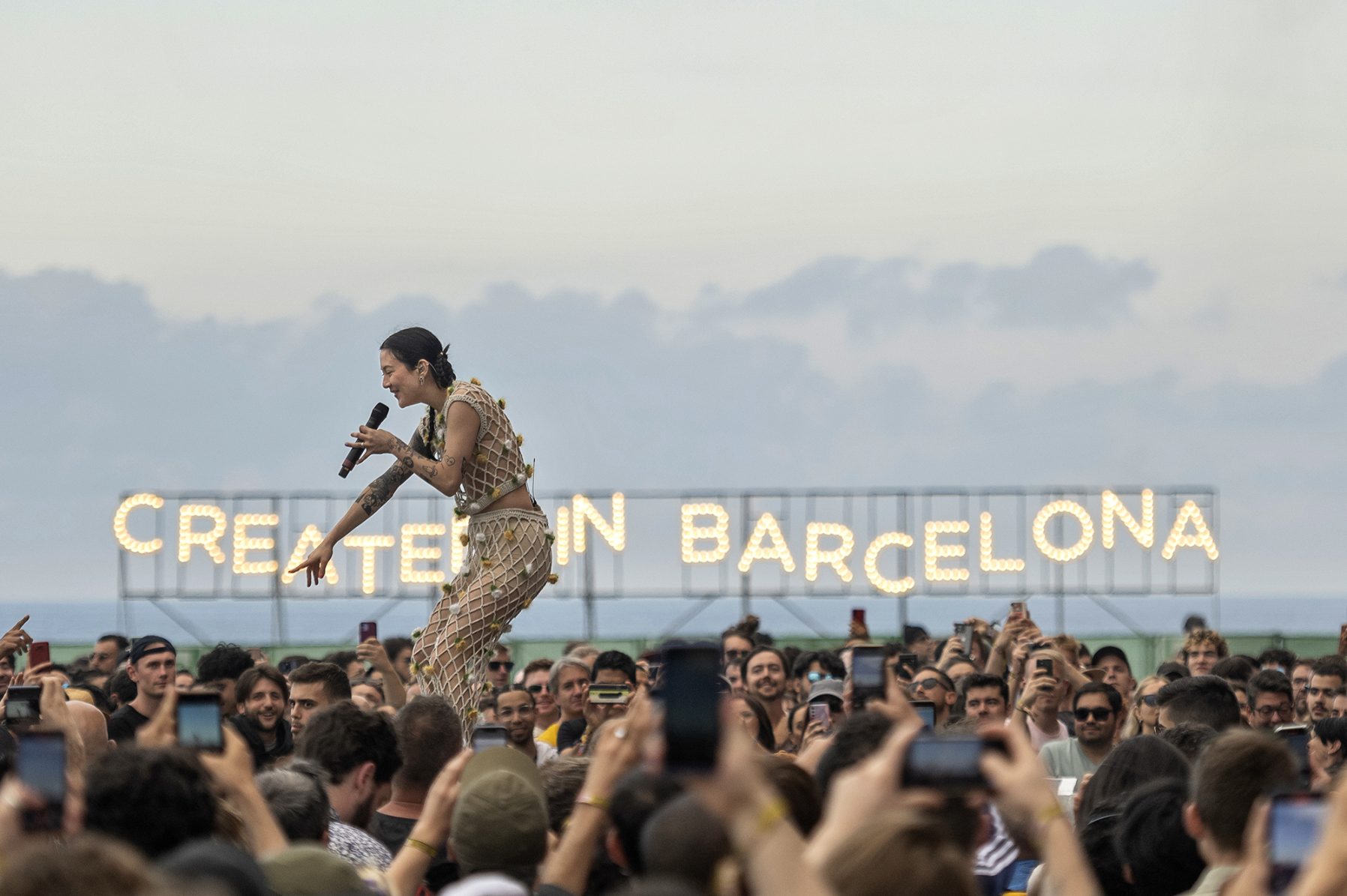 Ethereal Japanese Breakfast Starts Day Two Off With A Bang
"This is the most beautiful festival I've ever been to," shared Michelle Zauner, the Korean-American header of Japanese Breakfast, "I've worked my whole life to be here, so thank you for sharing this with me." 
In an afternoon set at the Santander mainstage on day two of Primavera Sound, the persimmon-backed indie pop band offered an energetic and uplifting performance that evenly explored fan-favorite tracks from all three of their studio albums: Pyschopomp (2016), Soft Sounds from Another Planet (2017) and the band's newest and most effervescent yet, Jubilee (2021). 
Dressed in a beige crocheted two-piece dotted with orange and white pompoms, lead vocalist Michelle Zauner sang easily and lyrically throughout the set, venturing into the thrust to interact with fans before running back to the stage to deal a hefty blow to a gong during the band's energetic rendition of "Paprika." She later performed an intimate solo set at The Vision by Pull&Bear stage, which I hear was magical.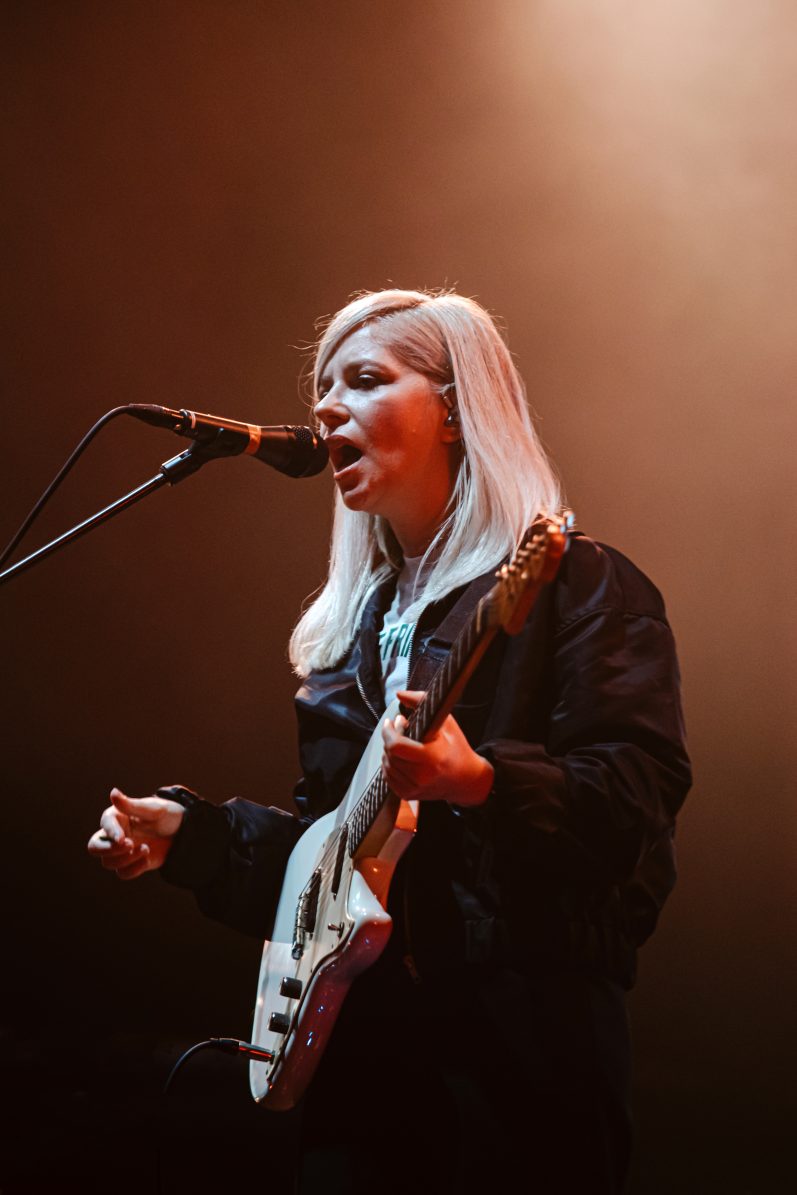 Canadian Indie-Pop Band Alvvays Rocks Out to New Album Blue Rev
I discovered Alvvays relatively recently through their hit "Archie, Marry Me," the lead single off their self-titled 2014 debut, later shortlisted for the 2015 Polaris Music Prize.
For this Canadian indie alternative band—originally from Charlottetown, Prince Edward Island, and now based in Toronto— "Archie" was to be just the beginning of a fruitful musical journey, taking them to their most recent third studio album, Blue Rev.
Throughout their hour-long set at the Plenitude stage during the second night of the festival, Alvvays performed a collection of old and new favorites to an adoring and enthusiastic crowd, including "Not My Baby," "Pharmacist," and a haunting rendition of Blue Rev's closer, "Fourth Figure." The Juno-Award-winning band capped the set off with "Easy on Your Own?" the crowd joining in for the track's final chorus: "If you don't like it, say it's over / Weekends alone…does it get easier on your own?" 
I wonder if I can answer that question, though I will say this: it gets a lot easier with an Alvvays record on.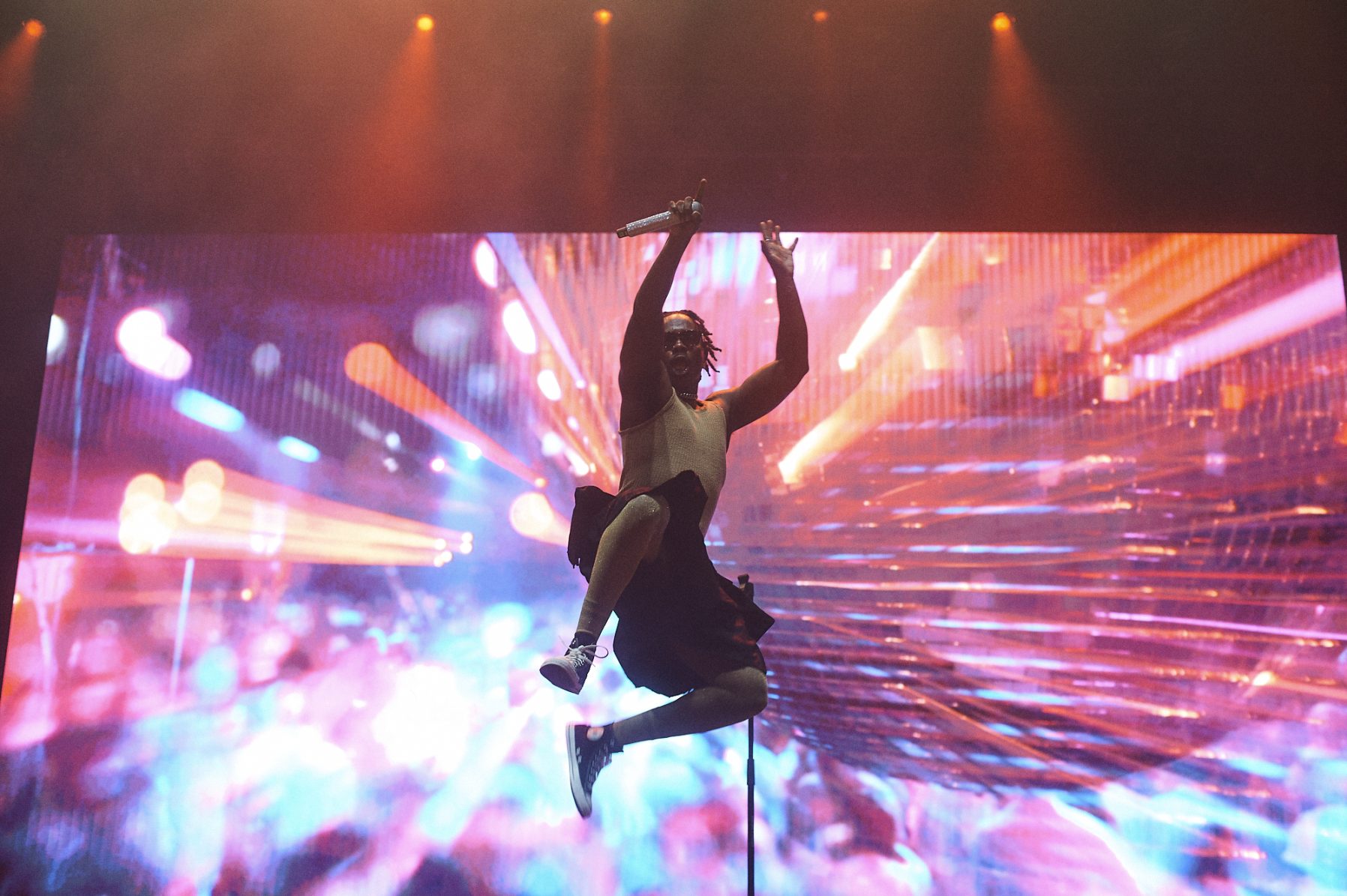 Channel Tres Brings Sexy Back to Night Two
Watching Channel Tres' 4 a.m. performance at the Ron Brugal stage on the second night of the festival weekend, two words come to mind: groove and sex.
It's undoubtedly difficult to maintain the energy at the tail end of a night that included performances by Kendrick Lamar, Depeche Mode, Skrillex, and Fred Again—and yet, Channel Tres managed to do just that, smoothly sailing through his repertoire that includes older favorites like the sultry "Topdown" and "Jet Black" as well as tracks like "Sleep When Dead" and "Big Time", both hits from his recent EP, Real Cultural Shit. 
This Compton-born rapper was a discovery for me at this year's Primavera Sound, recommended by so many fellow attendees that I had to see what all the hype was about—and let's just say, the hype was well worth it.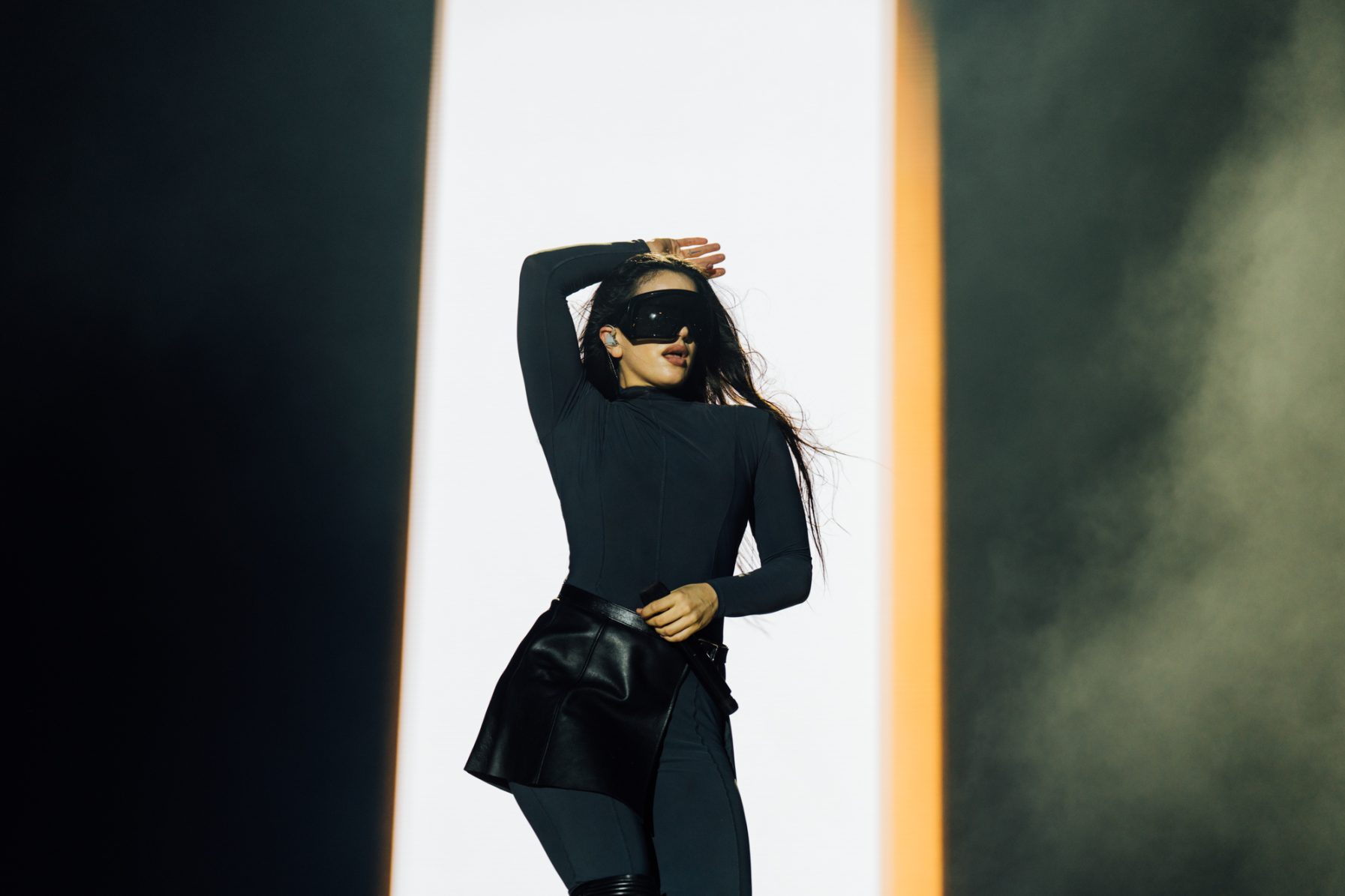 MOTOMAMI Rosalía Headlines Closing Night of Primavera
Well…you can imagine. Barcelona-native Rosalía, on the heels of last year's critically and commercially acclaimed third studio album MOTOMAMI, headlined the closing night of Spain's most prominent festival to a crowd of 65 000 attendees. 
In what was arguably the most anticipated performance of the weekend and a career-defining moment for the cantante, Rosalía delivered what can only describe as a truly unforgettable experience, and, of the many concerts, I had the chance to attend throughout Primavera Sound 2023, an undeniable highlight. 
From her initial entrance underscored by the thundering roar of an engine, donning a pig-tailed motorcycle helmet and flanked by muscled dancers to perform the reggaeton hit "SAOKO," to her tender piano playing for the Pharrell-produced "HENTAI," to the embodied seductress of "LA FAMA", to the wet hair whipping during BESO (a track from RR, the recent collaborative EP with fiancé Rauw Alejandro), to the heart-wrenching cover of Enrique Iglesias' "Heroe", to the bombastic finale "CUUUUuuuuuute", Rosalía imbued each song with a unique energy, taking the audience on a ride across the spectrum of duality that she explores so brilliantly with MOTOMAMI. 
I recall us all leaving the set wide-eyed and mouth agape, unable quite to process the vitality of the performance we had just witnessed but confident that we had just been a part of something exceptional.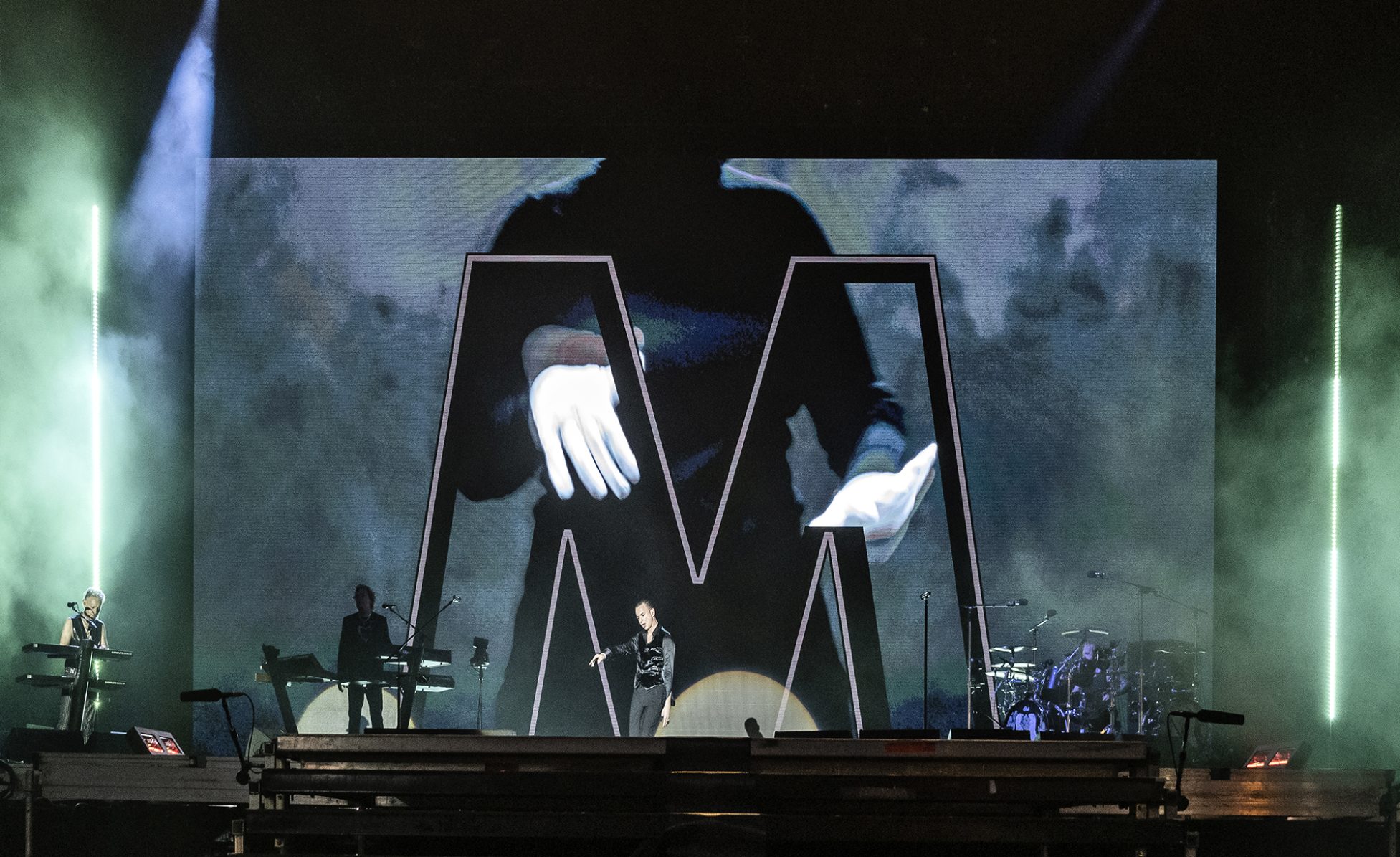 A few honorable mentions from the weekend:
Caroline Polachek, expertly navigates the challenging vocal lines from tracks on her recent record 

Desire, I Want to Turn Into You

 despite a bad case of bronchitis.

Depeche Mode delivers an emotional comeback performance of old favorites and new tracks from their fifteenth studio album, 

Memento Mori

.

Pinkpantheress offering a laidback and empowering performance after being forced to cancel her Primavera debut last year due to illness.

Anderson.Paak and Knxwledge teaming up as NxWorries on the Estrella Damm mainstage.

Maggie Rogers's belting out songs from her new album 

Surrender

 in snakeskin paints and a FERAL T-shirt on the CUPRA Stage, marking the Spanish debut for this singer-songwriter. 
Next, I'll share the ultimate guide to attending Primavera Sound.
To read more about my thoughts on the 2023 edition of Primavera Sound and keep up with all things electronic music, follow @nexusradiodance on Instagram and check back here for more coverage of your favorite music events!