In a dazzling display of skill, dedication, and innovation, Dutch techno virtuoso Reinier Zonneveld has etched his name into the annals of electronic music history by setting a new Guinness World Record for the longest solo electronic music live set. On August 5th, amidst the pulsating energy of the inaugural Karren Maar festival in Arnhem, Netherlands, Zonneveld embarked on an awe-inspiring journey that lasted for a staggering 11 hours and 11 minutes.
Reinier Zonneveld's momentous achievement wasn't just a matter of breaking the previous record, which stood at 11 hours; it was a testament to his artistic prowess, endurance, and ability to forge a deep connection with his audience through the medium of sound. Starting at 12:49 pm and concluding precisely at midnight, the DJ's electrifying performance was authenticated by a representative from the Guinness World Records, cementing his place in music history.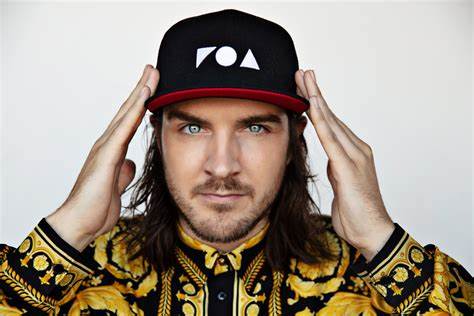 This monumental feat was not without its set of demanding parameters. The record-breaking set had to be performed continuously by a solo artist, with all tracks being self-composed by Zonneveld himself. A key stipulation required the incorporation of hardware instruments such as synthesizers, drum machines, and samplers, to weave a complex tapestry of electronic soundscapes. Importantly, the performance wasn't about just playing and mixing base tracks; it necessitated the infusion of new sounds and effects into the foundational track throughout the duration of the set.
Reflecting on his remarkable accomplishment, Zonneveld expressed, "Karren Maar festival was an extraordinary journey of sound and connection. Playing for 11 hours and 11 minutes allowed me to deep dive into the essence of my music, exploring uncharted territories of emotion and energy." This sentiment underscores how the extended set enabled him to push the boundaries of creativity and connect with his art on an unprecedented level. The energy and enthusiasm of the crowd added an irreplaceable dimension to the experience, culminating in an atmosphere that resonated with both the artist and the audience.
Beyond the astounding performance, Zonneveld's imprint, Filth on Acid, also played a significant role in the festival. Hosting its own stage, the label showcased a lineup of international techno luminaries, including GORDO, Speedy J, Joyhauser, Kiki Solvej, Space 92, and Zeltak. This diverse array of talent contributed to the festival's electrifying vibe, creating an immersive environment for music enthusiasts and technophiles.
Looking forward, Zonneveld's impressive journey continues with the impending release of a new album in September through Filth On Acid. His recent single 'Music Is The Answer,' featuring JG, was a highlight of his record-breaking set at Karren Maar. Other recent singles like 'Keine Liebe, Kein Rave,' 'Dance With The Devil,' and 'Inferno (Space 92 Remix),' featuring Carl Cox and Space 92, further demonstrate his versatility and innovative spirit in the electronic music landscape.
Zonneveld's reign over the techno domain shows no signs of waning, as he gears up to perform at the highly anticipated Nibirii Festival later this month. Sharing the stage with an illustrious lineup including Deborah de Luca, Vini Vici, Friction, and others, Zonneveld's sonic wizardry promises to once again captivate audiences and push the boundaries of possibility in the realm of electronic music.
In summary, Reinier Zonneveld's groundbreaking Guinness World Record achievement stands as a beacon of inspiration for the electronic music community and beyond. His dedication to the craft, willingness to explore uncharted sonic territories, and ability to forge deep connections through music reaffirm his status as a true techno maestro.