Shortly after arriving to perform at Miami Music Week 2022, BONNIE X CLYDE joined us to chat at the BPM Supreme Popup Studio during the Nexus Lounge Miami. The duo talks about their latest album and tour, how they prepare for their sets, and takes part in our Take 5 series.
In 2015, Daniel Litman and Paige Lopynski formed BONNIE X CLYDE, an American electronic dance duo. The pair is from Fairfax, Virginia, but they founded BXC in Miami, Florida, and now call Los Angeles home. The group's sound combines electropop, synth-pop, house, and trap music. The DJ/Producer/Vocalist pair debuted "The Ride," the first of many successes that introduced the globe to their unique style of coined "Vocal Bass." They followed up with "Rise Above," a viral hit that received over 700,000 plays on Soundcloud, 600,000 plays on Spotify, and 900,000 views on Trap Nation's YouTube channel. Eventually, it landed them a licensing contract with Insomniac Records.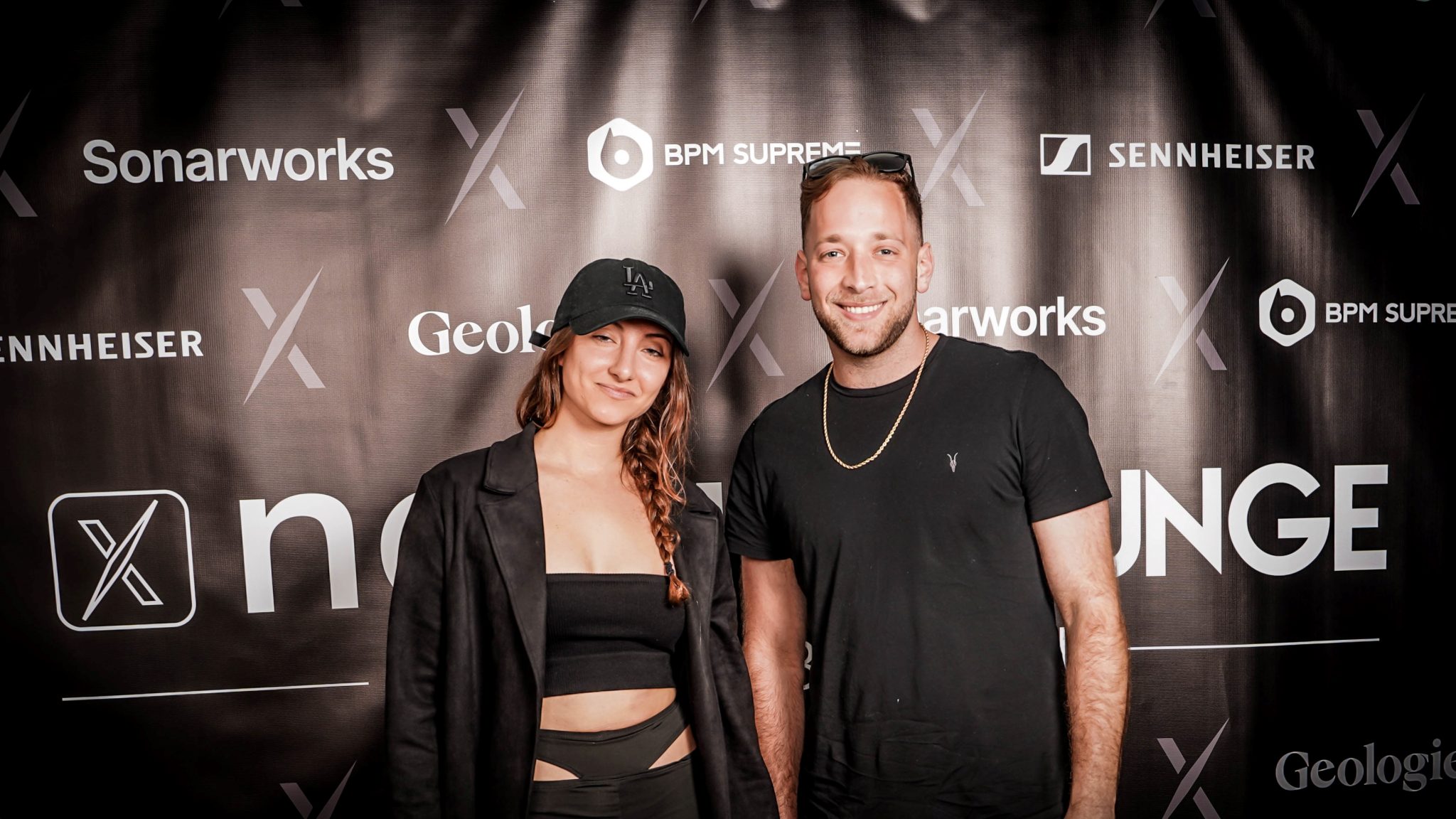 Currently, the duo is finishing up an album called "Tears and Paradise," including sets titled "BONNIE X CLYDE Presents Tears and Paradise." Daniel describes it as more floaty and euphoric. "It's like, flow with me, vibe with me, you know, feel with me," Paige added that it's one of their most emotional music and true to their experience. "It's mixed with where we were and where we are now. We've experienced a lot over COVID, as I'm sure many others did. And a lot of the music we made during that time is there."
BONNIE X CLYDE has unquestionably positioned itself for long-term success. They have made ripples in the electronic dance music world in a short length of time. 2019 was a monumental year for the two, continuing to take over new markets while their fan base, The Rosegang, has grown dramatically. BONNIE X CLYDE released four singles in 2020, gaining their second No. 1 spot on USA Today's Dance Music Charts with the summer single "Love is Killing Me," streamed over 10 million times and is now ranked #13 on the BPM charts.
Despite their evident passion for music, the two appear to spend a lot of time watching movies as well. When asked what their favorite movie scene is, Paige referenced The Notebook while Daniel mentioned Shrek. The latter even mimicked the gingerbread man by saying, "not my gumdrop buttons!" The fun between the two seems endless when asked what our world would be like if their clones ruled. "It would be one really big party. I would say we're both outgoing and like people. I just feel like we are friends with everybody and bouncing around everywhere, trying to start parties."
To learn more about BONNIE X CLYDE, including the worst professional decision they have ever made, listen to our full interview below: