Fans have been on tenterhooks for Rita Ora's second album, but it looks like they will have to continue to wait, as it was recently announced that the record has been delayed once more.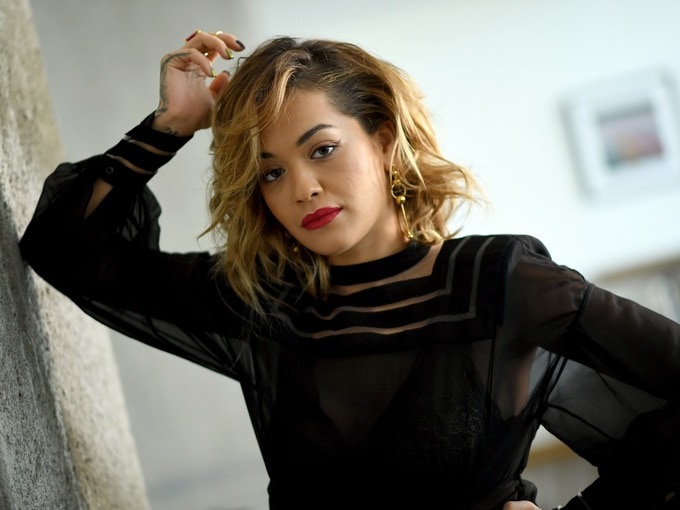 As Official Charts puts it, "We're all familiar with the concept of the 'difficult second album', but for Rita Ora, the follow-up to her Number 1 debut ORA has been six years in the making." After a rumored release date of sometime this spring, it is now being reported that the album will drop in autumn of 2018.
Ora has released four big hits in the last year, but she and her team need a little more time to put that extra perfect touch on the full album. She has also "confirmed that she has worked with production gods Stargate and top songwriter Julia Michaels on the record."
There is a reason for such a long delay, if fans remember. Ora began her first try at a sophomore album in 2014 with the hit "I Will Never Let You Down." It was produced by Calvin Harris, with whom she was in a relationship. However, after she and Harris broke up, it was reported that he pulled everything else they'd been working on together, which meant Ora had a lot more work to do on the album.
Troubles continued to plague her as 2015 rolled around and she filed a lawsuit against her label Roc Nation. She said that her work was no longer a priority and wished to be released from her contract so she could pursue other avenues. However, the label would not give up so easily. The upshot of the ensuing legal battle was that she was unable to release an album until the deal ran out.
Finally, Ora managed to leave Roc Nation and sign to Atlantic Records, where she has started recording more catchy top hits in preparation for that long-awaited second album. Fans just have to wait a few months longer before they can get their hands on it! But hey, better late than never, as they say.
Ora will also be performing live in the coming months – including her first headline tour in five years as well as a few appearances at summer festivals.