In the third installment of our Road to Primavera series, we're taking a closer look at one of the most anticipated DJs slated to perform at the Primavera Sound Festival in Barcelona: Fred Again…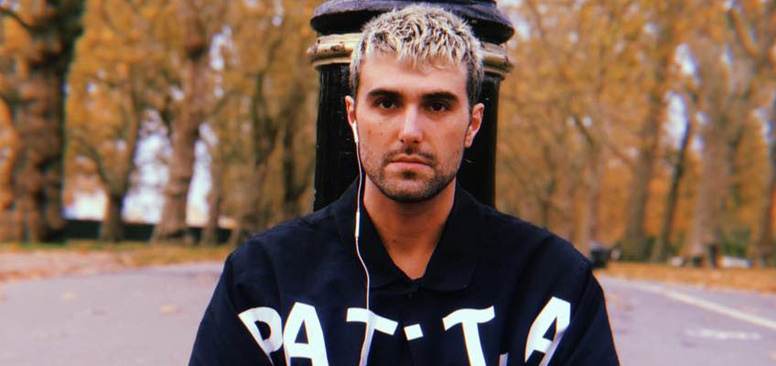 Like many of Fred Again…'s fans, I feel a certain kinship to this UK-based artist who has made good vibes and nostalgia central to his brand and music. I discovered Fred Again… almost by accident at last year's Primavera Sound festival when my friends and I stumbled across the DJ mid-set. Coming from a particularly rowdy 100 Gecs concert, we were immediately taken by his energy—inspiring, euphoric, ambient, a mix of melancholic sweetness and youthful joy. We spent the next forty-five minutes dancing with strangers, sharing in the ebbs and flows of the DJ's set, and made sure to find him again at his next performance the following weekend.
Fred Again… is a musician, producer, and songwriter hailing from the UK. He got his start through a connection with rock legend Brian Eno, and since then, he's worked with some of the biggest names in the industry—Stormzy, Ed Sheeran, and Ellie Goulding, to name a few. He wrote for Sam Smith and Lewis Capaldi, and in 2020, he released "Hot Heads," a collaborative single with Jamie xx.
In the last few years, Fred's music has been picked up en masse by young audiences who've found solace and connection to his introspective and often vulnerable musical style. His remixes of tracks by pop artists like HAIM, FKA Twigs, and Charlie XCX are usually freshly reimagined versions of favorite tracks and have only added to this artist's broad reach.
Fred is most known for Actual Life, a three-part album series conceived during the lockdowns of the pandemic, which incorporates found material—voice messages, recordings, and music by other artists—into journal-like original tracks that reflect the artist's experience during the pandemic, with titles like "Angie (I've been lost)" and "Marnie (wish I had you)", this album center friendship and deep interpersonal relationships in the landscape of unique samples and ambient consonant mixes. 
Recently, Fred collaborated with fellow Primavera performer Skrillex on "Rumble" featuring Flowdan. The release of this track is the beginning of a significant partnership, as Fred and Skrillex have performed together on several occasions since—and who knows, maybe they may join forces again in Barcelona this June.
Fred's recent release, Secret Life, was created with his early mentor Brian Eno. Taking inspiration from the style of Actual Life, this collaboration offers a more vulnerable, subtle side of Fred Again's music that has thus far been very well received. 
I can't wait to hear Fred's set at Primavera Sound 2023—like every Fred Again… performance, it's sure to bring some fantastic and healing vibes that will make for the perfect addition to an already top-tier festival experience.