Welcome to the first official installment of "Road to Primavera," a series focused on profiling the many incredible artists that are slated to play the iconic Primavera Sound Festival in Barcelona and Madrid this upcoming summer (June 1-3, 8-10, respectively).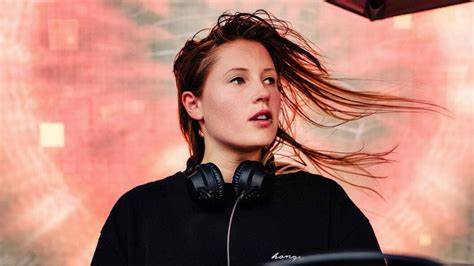 Charlotte de Witte: The Legend
Whether you're a die-hard techno fan or a casual enjoyer, there's probably a chance that you've heard of our first artist in this series, Belgian DJ Charlotte de Witte. A legendary performer in her own right, Charlotte has been active on the scene for over ten years, having received the 2019 DJ Award for Best Techno DJ.
Charlotte's beginnings as a techno DJ began with her frequenting of the underground Belgian club scene in her hometown of Ghent; she started DJing in 2010, focusing on electro before eventually expanding to the simplistic and cutting-edge sound that she's known for today.
The DJ's first breakthrough came with winning a Studio Brussel DJ contest in 2011, after which she was invited to perform at the legendary Tomorrowland festival. She followed these performances with her first major release, the debut EP "Weltschmerz" on the Belgian label Turbo Recordings. This extended play album was a critical and commercial success and helped establish this artist as a rising star in the techno scene. In 2016, Charlotte gained even more widespread recognition with her track "Closer," played by several notable DJs, including Adam Beyer and Richie Hawtin.
Since these benchmarks in her career, Charlotte has toured the world, playing at major festivals like Tomorrowland, Awakenings, and Time Warp, as well as renowned venues like Berghain in Berlin and Fabric in London.
Charlotte De Witte: The Music
Praised for her ability to create immersive and hypnotic sets, Charlotte's sound is instantly recognizable and a cut above the rest. A proponent of minimalism and acid techno, Charlotte's discography includes a staggering twenty EPs, not including three releases under her pseudonym Raving George at the start of her career.
While each EP expresses a unique artistic vision or idea, on a macro level, Charlotte's body of work reflects a love of old-school, simplistic techno. Her mixes are complex but texturally thin, often featuring a throbbing four-on-the-floor beat and brilliant looping of synths and effects. She's been praised for her ability to enter crowds that range from a few hundred to the tens and even hundreds of thousands.
If you're thinking about catching a Charlotte de Witte show, either at Primavera Sound 2023 or somewhere else across the world, be ready for a set that deals with more than simply pure danceability. With her dark and atmospheric sound, Charlotte's performances are more likely to enthrall and, maybe, even hypnotize…
Charlotte de Witte will be performing the two final days of the festival for in both Barcelona and Madrid come June.
Keep checking us out here at Nexus Radio for news and updates relating to Primavera Sound, plus tons more!