If you are a fan of the early 2000s, you will want to listen to music from that era, nostalgic songs that take us back to happy memories. The Roc Project's "Never (Past Tense)" was one of the songs that dominated our radios back then, and it was surely never forgotten!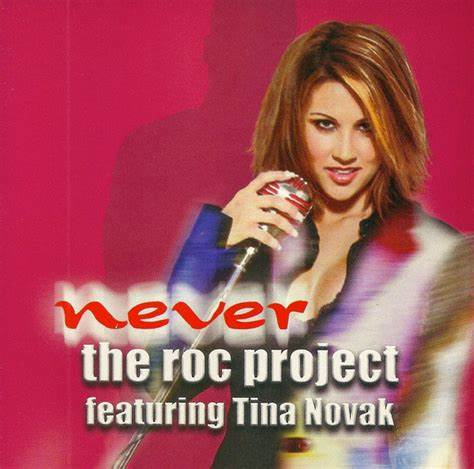 The Roc Project is an American electronica band led by New York City-based DJ Ray Roc and vocalist Tina Novak. Deep soulful beats, killer melodies, and addictive, ethereal vocals are understatements to describe the remarkable debut of this alternative pop dance duo. Tina Novak has performed in pageants, NBA and NFL halftime shows, and at the Olympics in Atlanta. Ray Roc, also known as Ramon Checo, is a DJ, remixer, producer, and editor. He is a significant presence on the New York dance scene and one of the most respected New York DJs on the European club circuit.
In 2003, they released their first song, "Never (Past Tense)." However, due to the difficulty of having the song released because Tina Novak and Ray Roc were tied to different record labels, Roc opted to have Australian singer Tina Arena sing Novak's vocals instead. As a result, Arena's rendition of "Never (Past Tense)" was released as a single.
"Never (Past Tense)" became a massive club and dance radio smash in America, reaching No. 97 on the Billboard Hot 100 pop chart, which is unusual for a trance track in the nation. In April 2003, it peaked at No. 42 on the UK Singles Chart. The single was Tina Arena and the Roc Project's lone charting single in the US and UK, hitting the top 5 on the Billboard Dance/Club Play chart. It was also the second number-one hit in its spin-off Hot Dance Airplay in the October 4, 2003 issue (when it remained unpublished till August 2018). This is Tina Arena's second and final Hot 100 success, following "Chains (Tina Arena Song)" in 1996.
Tina Novak performed as the vocalist on all tracks but "Never (Past Tense)" on The Roc Project's first album, which was released in early 2004 once record label issues cleared up. "Deja Vu," the band's second song, was released in the spring of 2004 and has since become a smaller club and dance smash than "Never (Past Tense)."