Canadian DJ/producer/songwriter Shaun Frank returns in style with "Together," a captivating deep-house track featuring Prinze George's powerful vocals. He also discusses the transition in his musical career and participates in our Take 5 questions!
Born in Toronto, Canada, Frank began playing music in his early teens, splitting his time between singing in local punk rock bands and producing beats. He eventually became the lead vocalist in the alternative rock band The Envy, discovered by Kiss' Gene Simmons. Despite releasing two albums, the band failed to break through to a bigger audience. Frank then jumped from rock to dance music and mastered the art of collaboration. In the last few years, he's released tunes with Steve Aoki, Oliver Heldens, DVBBS, and KSHMR, all the while putting out massive hit remixes for The Chainsmokers, Duke Dumont, & Kiesza.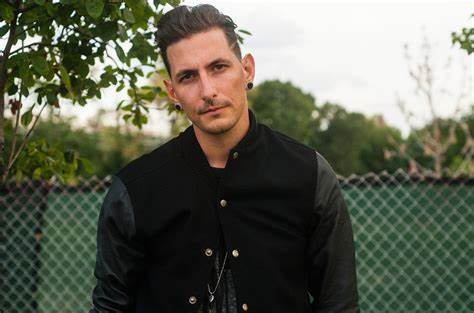 Frank's latest project serves as a reminder of the madness we've all experienced over the last year. "I just dropped a single with
Prince
George called "Together." I reached out to them, and we bounced a bunch of ideas back and forth. Finally, we landed on this one, and it's one of my favorite records I've done." The thickened synth bass and energized synths further enhanced the rhythm that travels in a penetrating manner with powerful beats blistering away at the surface. With Prinze George's smashing vocals that shine to unimaginable heights in the chorus part, Shaun Frank's production comes to the party to offer a high energy output that is as addicting as they come.
Frank also explains how he went from being a rock band
vocalist
to becoming a producer. "I had to retrain myself… I got really into the mixing part or the technical part, and I spent years honing in on my craft." He recalled how it all began when Armin van Buren approached him about singing demos and writing top lines and vocals for various dance records. Frank soon realized that it would be more fun to tour and DJ their songs. As a result, he began the Shaun Frank DJ Tour project.
Frank's penchant for teamwork won him a credit on a No. 1 worldwide 2016 hit: "Closer." He co-wrote it with The Chainsmokers' Andrew Taggart in the back of a tour bus. The song broke records on the charts and even received a Grammy Nomination. "When we're in the music business, they always say it only takes one hit, and then you're set. So being able to work on that song was so amazing, and it set me up to be able to do whatever I want to do with music and not have to be under the gun if that makes sense."
As we got more comfortable in the conversation, the take-five questioning became more exciting. As we know, there are a lot of great artists in the music industry, and the question of comparing oneself with someone arises. "I've always been, for my career. I'm a massive fan of Calvin Harris; he's like a legend to me." When asked what's the funniest way he's gotten hurt, he replied, "Early in my career, [I] jumped on the DJ booth, slipped on the microphone, fell and broke my rib, and collapsed part of my lung. Then I kept DJing. And then, after the show, I was like, wow, it's hard to breathe. And I went to the hospital."
Listen to our full interview below to know more about Shaun Frank, including who he would rather kiss, banish, or marry between Delaney Jane, Charlie XCX, and The Chainsmokers!