September 6, 1947 – December 16, 1988
Sylvester, a flamboyant, cross-dressing, multi-genre recording artist, reigned disco in the 1970s before reverting to his gospel and soul roots in the 1980s. Yet, he always lived out loud, even when the world sought to silence and disregard him. Now, thirty-three years after his death, we remember him, his legacy, and what a star he would have been today had he lived.
Born in Watts, Los Angeles, Sylvester James, Jr. discovered his passion for music at a young age. His vocal talents initially showed when singing in a Pentecostal church's gospel choir. Despite this, he faced painful discrimination and ignorance from his religion and parents because of his effeminacy. Feeling unwelcome, he stopped going to church at age 13 and eventually left their house soon.
Years of homelessness and instability troubled Sylvester's life. He frequented gay clubs and created a group of friends from the local gay black community, which they later called The Disquotays. However, the group started to drift apart towards the end of the 1960s. In search of a city that could accept both his queerness and musical aptitude, he arrived in San Francisco at the height of the gay rights movement. This rising talent found a home with The Cockettes, an innovative drag troupe that allowed him to exhibit both his falsetto and the lows of the blues that he perfected in the Pentecostal church. But, like everything else he'd gone through, it wasn't a perfect fit. After a series of performances in New York City, he decided he had far better chances as a solo artist.
In 1973, Sylvester signed with the Hot Band and released such albums as "Scratch My Flower" and "Bazaar." Sylvester's star power was evident, but the United States wasn't ready for a gender-nonconforming singer, and both albums failed. However, his music fully channeled his talent once he met and worked with producer Patrick Cowley. Their collaboration occurred when disco was gaining popularity, a genre that allowed Sylvester to represent himself in his vocal tone and gender expressions. His career took off in 1976, during the height of the disco period, when he amassed significant followings in the United Kingdom and the United States.
In 1977, Sylvester caught the attention of Motown producer Harvey Fuqua, who signed him to a solo deal with Fantasy Records. His third album, "Sylvester," purveyed dance music and featured original songs. As a result, Sylvester's image changed from a sparkly androgynous look to a more commercial rhythm-and-blues performer. A year later, Sylvester released the "Step II" album. Five of his songs achieved gold record hits during this time, selling more than 500,000 copies apiece, while one went platinum, selling more than one million. The highlight was 1978's "You Make Me Feel (Mighty Real)," which still stands as one of the most iconic disco songs of all time.
Sylvester quit Fantasy Records in 1982 and won the lawsuit against them for not paying him the total amount owed to him from the sale of his records. His subsequent albums with Megatone Records were a flop, and his career slowed down. In 1984, Slyvester entered a relationship with an architect named Rick Cranmer, and they lived together in an apartment in the hills. The following year, Rick got infected with HIV and died, and Sylvester was devastated. In his later years, Sylvester became an AIDS activist, and when he died of AIDS in 1988, he gave all future profits from his work to San Francisco-based HIV/AIDS charities.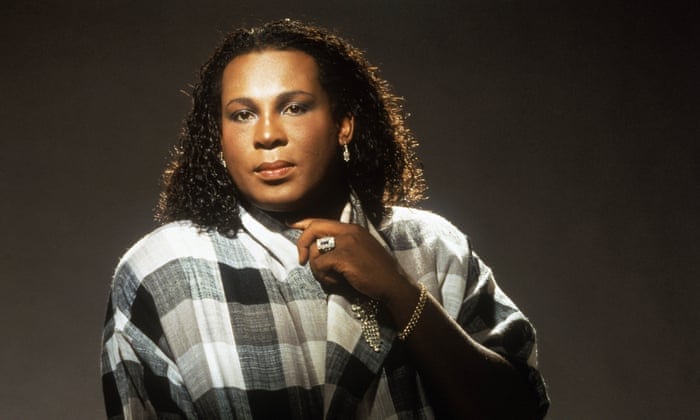 Sylvester found a sanctuary in disco music, a place that accepted him in all his forms. He lived in a time when gender identity and song genres were less revolutionary, but he created himself every day, and it showed in the fluid sound of his music. Sylvester broke down numerous barriers by staying true to himself as a person and an artist. Indeed, he was astoundingly mighty real.