Get Cubed.   That's a motto to live by.   
The Cube Guys came together through a strong friendship.  Roberto was part of the legendary Italo house group FPI Project and Luca was a big fan.  They came from the same city, and after the FPI Project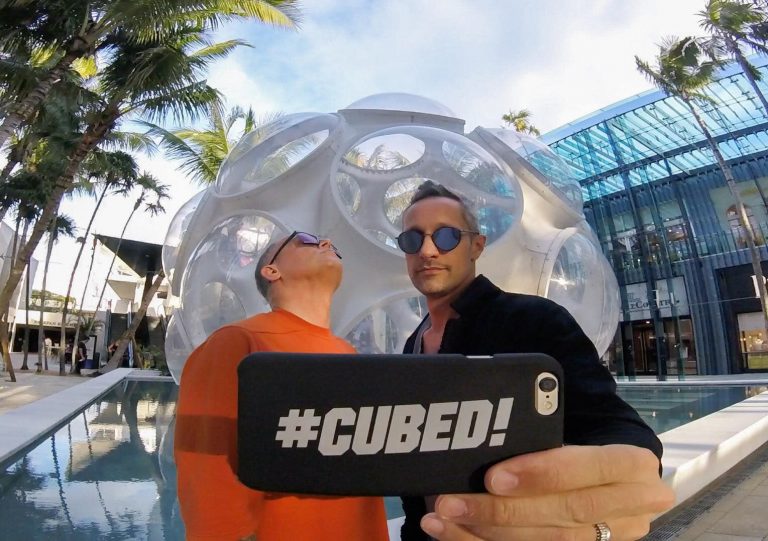 dissolved, Roberto was looking to do something new.  Teaming with Luca, they created a fresh new flavor of vibey and groovy energetic house.  Early tracks ("Te Quiero") and remixes (Kym Mazelle and Outwork) caught the attention of DJs around the world.
More than twelve years later, the Cube Guys continue to get a lot of love.  For Miami Music Week, they leaked a cheeky bootleg of House of Pain's "Jump Around" (which could be heard at every pool party) and the long awaited "La Tortuga" (a Caribbean vibes house record). Travel has a big influence on their music, as the "Jump Around" mix was created on a flight to Canada when they had no interruptions, with no internet, and were free to do something different.  Similarly, a party in the Cayman Islands inspired the title "La Tortuga."
Looking forward, it is difficult to predict where music is going.  The Cube Guys are happy about the move from EDM to groovy stuff because they are "groove DJs."  "Music is changing so quickly, especially in the last four years.  It was difficult to (create) a genre to reflect our style and people recognize (as) us."  When people recognize the Cube Guys music it brings them much joy; "I touch the sky with my finger." They are also enjoying a lot of success with more than six nominations in the Italian Dance Music Awards – including Best House Producer, Best DJ, and Best Event.
Roberto and Luca are also working to expand the Get Cubed experience with both a wine and perfume, which they are very hands on with.  Just like the way they "focus on creating the perfect party for everyone," their goal is to "be completely satisfied with everything we do."  With the perfect scent and perfect wine to compliment their energetic music, we are up for getting cubed anytime.