Thinking about Nervo, Anna Lunoe, Havana Brown, and Alison Wonderland; these are talented female DJs from down under who have been conquering the global EDM scene.  And Helena Legend, having captured the world's attention with the feminist anthem "Boss," which succinctly defined her vision over powerful beats, is worthy of that gathering.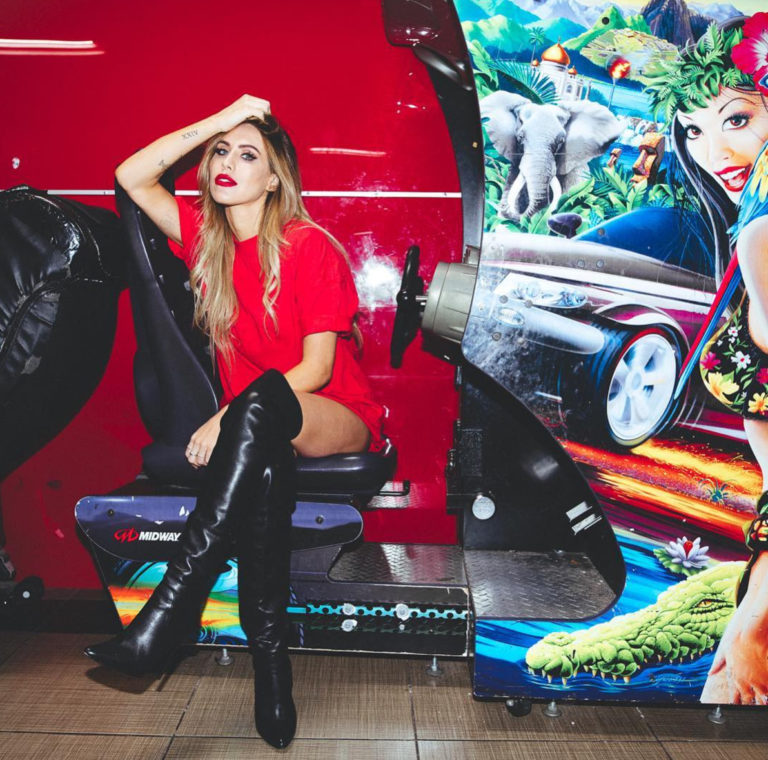 Just as Helena collaborated with fellow Aussie Vassy on "Boss,"  she kicked off 2017 with a dynamic duo of EPs, No Explanations Part 1 and Part 2, which featured songs with Sophie Hintze, Sade Serena and LYRE.  Then came the future bass pop anthem "Dose of You" with Kirstin Maldonado, which exposed new facets of the Pentatonix singer's voice.
But Helena isn't 'all work, no play.' Enjoying the week in Miami, she loves a mojito but she also loves some tequila.  While "tequila gets you in trouble," her secret is to mix it with coconut water so you are "hydrating as you dehydrate." 
Helena is also quite the fashionista, with a degree in fashion design and a spectacular line of reflective sportswear.  Her rider fashion demands, however, are quite simple, just asking for some socks.  She even held off for a while in those as she didn't want to seem like a "bit of a diva."  Helena is so down to earth and easy to work with, we can't imagine anyone ever calling her that.  Brilliantly talented rockstar DJ sounds more like it.