She auditioned to be the front woman of the legendary band CHIC and got the part! she also sang backup vocals for the legendary diva Whitney Houston, but this is her moment. Kimberly Davis is making a name for herself with the help of music legends Nile Rodgers and Tony Moran of course. Together they catapulted to the number one spot on the Billboard's Dance Music Chart with the track "My Fire!"
The "San Fran Disko" remix of her track had us getting "jiggy with it" on desktops, iPhone's and Androids across the country. Kimberly Davis, Tony Moran and Nile Rodgers are part of a group of producers, DJs, and artists that are making Disco cool again.
Here at Nexus Radio, we are known for asking unconventional questions during interviews. This is because we want to get to know the person behind the artist, we thank Kimberly Davis for joining us for this installment of Take 5.
Take 5 With Kimberly Davis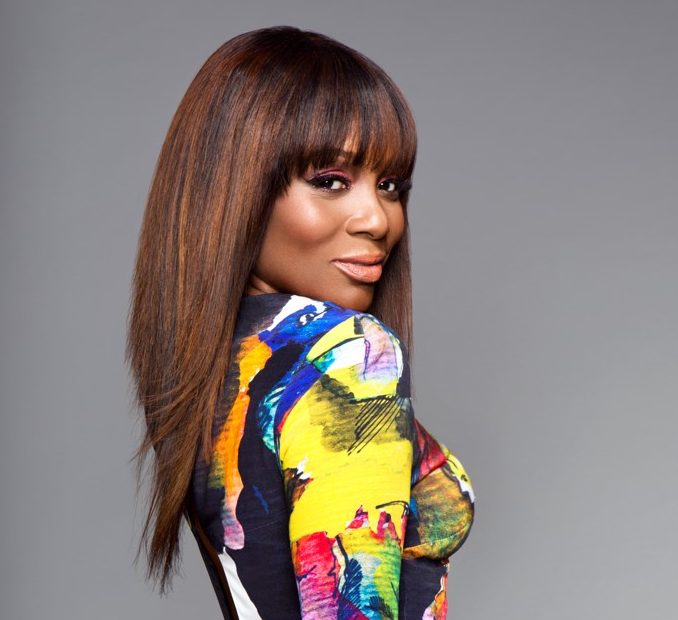 Before we get started, tell us about your latest project?
My new dance single, "My Fire" has taken over the dance charts and hit #1 on the Billboard dance charts and we could not be more excited. Was such an honor to collaborate with Tony Moran, Nile Rodgers, Mike Greenly and Audrey Martells on this project and we are now working on a follow-up song to keep this ball rolling and praying for a Grammy nomination.
Which drink do you prefer? Cocktails, Tea or Coffee?
Love me some Happy Hour and cocktails honey – I travel a lot so it's always 5pm somewhere 🙂
Who was your childhood crush?
Todd Bridges from Diff'rent Strokes.
If you had a time machine, which decade would you go back to?
I would love to go back to the 70's because I missed it by a hair. I would love to be a singer in the 70's at Studio 54 with a fierce Bob Mackie outfit on doing what I do best.
What's your favorite airport and why?
Chicago O'hare because they have a ton of great places to eat and I'm a foodie lol
Disney, Vegas or Paris?
Definitely Vegas.
Boxers, Briefs or Commando on your crush?
Commando all day.
There you have it Nexus Nation, please download and stream Kimberly Davis' new single "My Fire" with Tony Moran and Nile Rodgers! Now can someone please get them a GRAMMY nomination, please!? Thank you.