Portugal is well known for DJ talent.  Rui da Silva, Matos,  Mindskap, Kult of Krameria,  Carlos Fauvrelle and Pete tha Zouk immediately come to mind.  Rising talent Kura is one to watch.  "The Portuguese club scene is very good and people embrace dance music."  Most clubs don't have money to bring in big name international DJs, so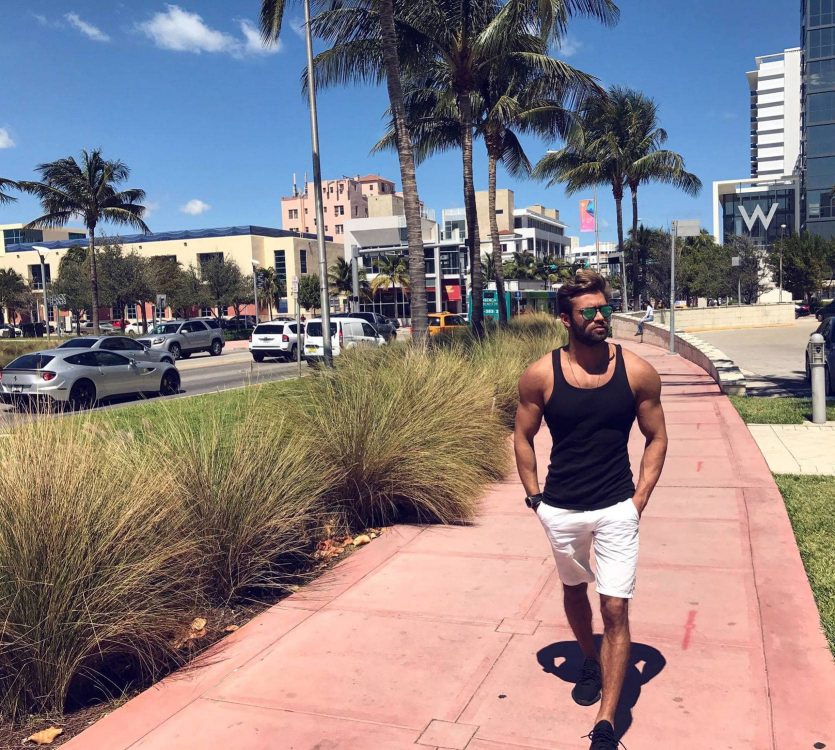 the the "national DJs" get booked and the people "support you 100 percent." There is a "new breed of talent coming, so watch for them."
Kura is so grateful to be where he is.    "I remember the time I dreamed of playing in Miami but didn't even have money for the flight."  Most DJ spots in Miami are unpaid and done for promotion so new DJs "simply don't have the money to come and get together" to collaborate.
Speaking of collaborations, Kura's trap/hardstyle hybrid remix of Laidback Luke & Ralvero's "XOXO" was a major buzz record of Miami Music Week.    "All of the genres are melting down in dance music and people are trying new stuff to find new directions."   He explained that he tries "to mix it up and make a dance song that is going to work for the dance floor – not so hard and not so soft."    His aggressive mixes are bucking the trend of DJs moving from EDM to house.  "Dance music is global, not a niche like fifteen years ago."   It's not about one sound, there "is a place for everybody and I've found my place."  People "like what I play and I'm not going to turn to what is popular."
Though, a softer side of Kura is coming out.  His new single "Paper Rose" is a fun vocal pop song with trap elements.  He enjoys "listening to other kinds of music, rock and indie bands" and wanted "to make something like that as a breath of fresh air."   He "can't keep making the same stuff over and over" because he "won't feel excited."  Kura took some time from making bangers and produced 8 or 9 proper songs and he wasn't used to it.  He worked with Melody Noel who wrote the lyrics and is "so happy" with the results.
One thing you won't see from Kura is product endorsements.  Working out 4 to 5 times per week, he leads a healthy life style and is built like a Greek god.  When approached by nutrition and fitness companies to endorse their products, he turned it down because he "is not a body builder, it is not my trade."  Seeing him in person, we must disagree — the muscular DJ who hits the gym just as hard as he bangs the beats.