LVNDSCAPE is quite the studio magician.  Be it drum & bass, electro, or even reggae, he can transform any track into a dreamy masterpiece.  His bootleg of Ed Sheerean X Rudimental's "Bloodstream" caught the internet by storm with over 2 million streams, as did his next remix, "Every Single Piece" by Redondo x Bolier. 
The chilled-out vibes of his deep house productions is not just a gimmick (and neither is the V in is name, the A would be just "so normal"). His personality is just as chill as he is not much of a drinker, aside from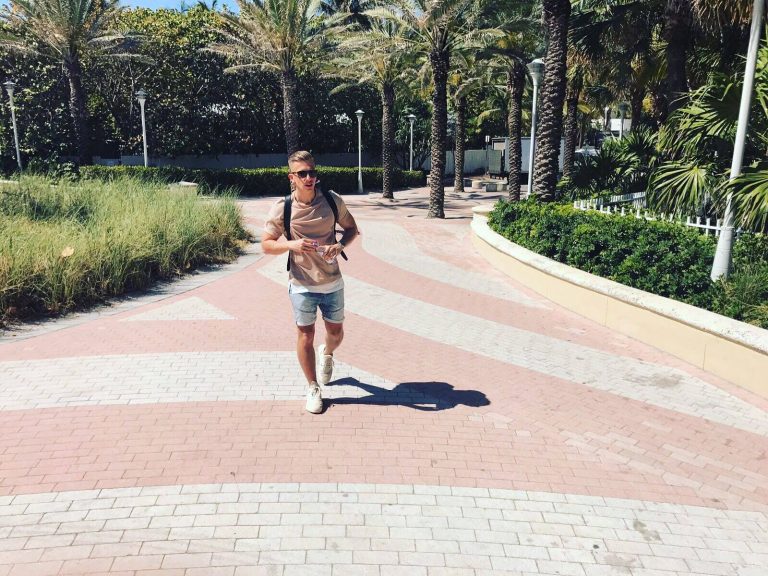 the occasional piña colada, and doesn't really drink coffee, except for the occasional cappuccino.  LVNDSCAPE's energy is mellow and free, which explains his love of loose-fitting boxer shorts.
Highlights of his Miami week were playing Spinnin Sessions and dancing at Sunnery James and Ryan Marciano's 'Sexy By Nature' Party.  When asked if would like to collaborate with SJRM, he wasn't too sure about it because their sound is so different, but his "dream collaboration is Armin van Buuren."  
LANDSCAPE is quite excited (as are we) about his latest track "Walk Away," with vocals by Kaptan.  The seductively-chilled pop song sounds like the ultimate vibey lounge anthem which could become this summer's biggest radio hit.