Thinking of Belgian DJs, Dimitri Vegas & Like Mike and Lost Frequencies immediately come to mind.  But there is also a whole new generation coming from Belgium and Sem Thomasson is leading the pack.
Sem's father was a big influence on him.  He was a pianist in a blues band and Sem grew up with blues and jazz.  I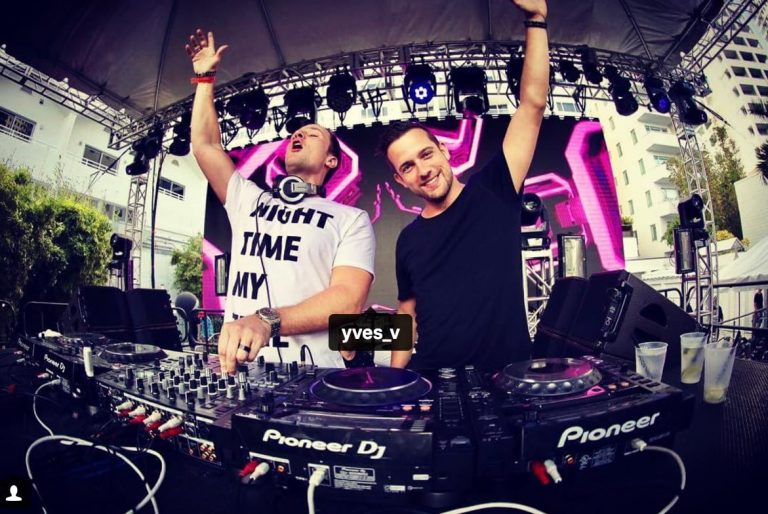 remember waking up on Sundays hearing the "piano coming from downstairs."  Dressed as Sinteklass (the Belgian Santa Claus), his father brought him a digital sampler at the age of 10.  "I could sample bits of music and make things of my own." 
When asked about the music he plays, Sem never saw himself "as an EDM DJ, I started in clubs doing warm up and closing sets, playing everything."  This is reflected in the music his makes as he alternates club bangers (like the recent hit "On Top of the World" with Yves V) with radio songs and tracks moving towards more housey grooves.  
Sem revealed to us exclusively that he is about to launch his own label 'HotFuss' as a sublabel of Warner Brothers.  The clubbier tracks will come out on HotFuss, and Warner will handle the radio stuff.  A reflection of his lighthearted, playful personality, when asked about the name he said that it meant "forward music that is Hot at the moment" with "not a lot of fuss."  It "sounded cool" with "not a lot of thought." 
There is a lot of fuss going on for Sem as he was about embark on a 25-hour flight to Sri Lanka.  "People in Asia are next level" because "electronic music is new and they are there to party."   As much as he loves playing in Asia and Europe,  he would like to do more festivals in the US.  "It is hard to enter the American market" because there are so many great American DJs.   
Well when Americans listen to Sem's groundbreaking set from Tomorrowland, they will make a fuss to get him on every MainStage in the US.