Jack'd is one the fastest growing social media networks and gay dating apps today. Launched in 2010, Jack'd now boasts over 5 Million members from all over the world. It's also more than just another hookup app, Jack'd is a virtual space where people can make meaningful connections.
Speaking of meaningful connections, Jack'd recently teamed up with the FCKH8 campaign to promote diversity and equality. Together they are making stops all over the world including Chicago for the largest street festival in the Midwest, Market Days!
Alon Rivel, the Director of Global Marketing at Jack'd for a Take 5 session: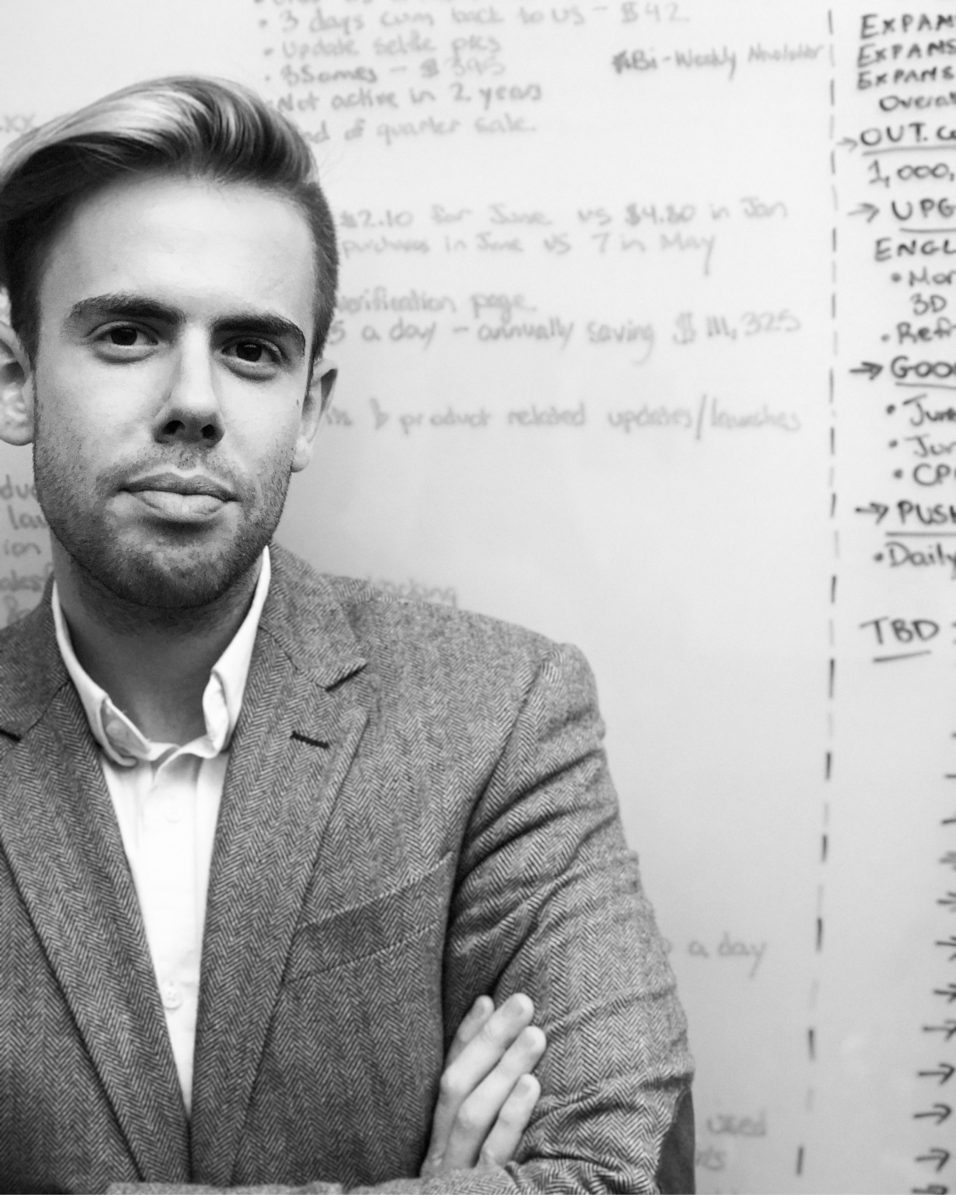 Before we get started, tell us what the partnership between Jack'D and FCKH8 stands for?
Our partnership stands for freedom, inclusion, gender equality, racial equality, and overall combating stigmas associated with racism, homophobia, and sexism.
Before we get to the really serious questions. Tell us what drink, cocktail or coffee you like?

I prefer a spicy margarita: it must have freshly squeezed lime, 100% agave nectar, reposado tequila, Cointreau, and a jalapeno to be perfect!
For coffee: I love my daily Starbucks – iced grande Americano with 1 pump of white mocha, extra ice, light water, no room. I got into this very specific drink after hearing a woman order it in NYC when I was 22, she used to run a Starbucks and it is by far the most delicious and low cal espresso I've ever had! I've been hooked on it for more than 7 years now!
Who was your childhood crush?
"Rider Strong" from the T.V. show Boy Meets World.
Who would you kiss, marry and vote off the Island? your options are Matt Bomer, Zachary Quinto, and Nick Jonas.
I would marry Zachary Quinto, kiss Matt Bomer, and vote off Nick Jonas.
If you had a time machine which decade would you go back to, and why?
I would go back to the early 80's as a teenager. I would've loved to live through that absurd era in fashion, music, and pre-tech world.
Speaking of absurd, what is the most absurd Jack'D app message you've ever received?
I can't share that here, 😉
Disney, Vegas or Paris?
Paris, HANDS DOWN. The other two don't even compete.
Boxers, Briefs or Commando?
Commando ALL the way. Briefs when I'm not going commando.
Now for the serious questions. What do you see as the future of the G.L.B.T. (Qa+) movement?

The future is to continue to come together and speak up. To never feel as though the fight is over and to think about those people outside of our community. There are always other people that need help in gaining rights, freedoms, and safety.
In order for us to be a true "global community," we need to do more to help our brothers and sisters who do not have the same freedoms and rights that we do. Especially in other parts of the world.
Do you have any advice to share with younger members of the G.L.B.T. community?
To be brave and speak up! Don't be afraid to be who you are inside. Know that it gets better as you get older. What you may see today as flaws are the things that make you unique and special in the future! Do not ever give up…ever.