If you're looking for an artist that's always on the move, then look no further than the songwriter, producer, and all-around talent of Matthew James Brewer, perhaps better known as Frameworks.
Born in Manchester and hailed as one of modern house music's most exciting artists, Frameworks' uniquely cinematic approach has set him apart from other artists in recent years, both in the eyes of fans and industry professionals alike. It's a style that's won him much acclaim and carried him to almost every major stage in the EDM scene.
And his latest LP goes even further. Reflections are the culmination of much of his recent stylistic experimentation, but it's also something of a departure. It's not as big and bold as some of his earlier work, but in this stripped-back sound, he finds a simplicity that is, in fact, the key to creating something truly unique. Described by some as 'hypnotic,' this latest work is a strong expression of what an artist can do when they're creatively free to explore the sound they're looking for. It's not just a development of his sound but of the genre.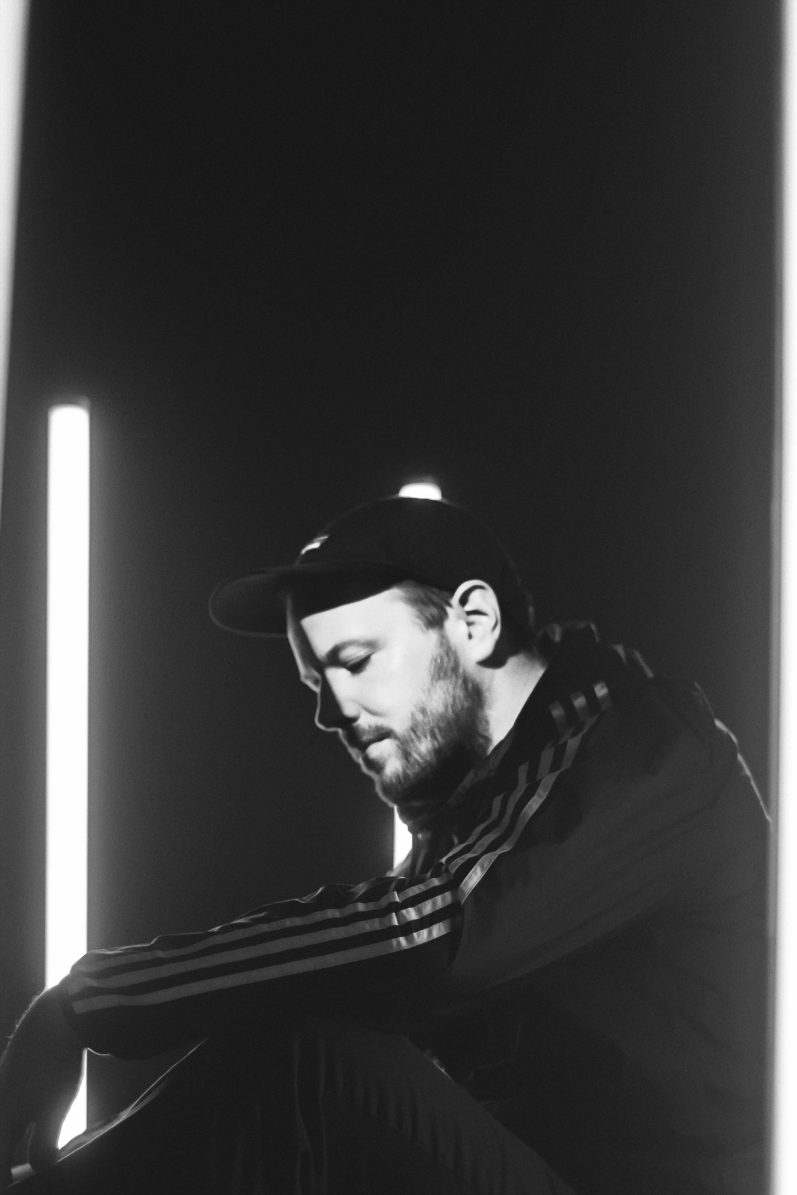 If you're looking for an artist that's always on the move, then look no further than the songwriter, producer, and all-around talent of Matthew James Brewer, perhaps better known as Frameworks.
Q: Before we dig in, what's next for you?
Right now, my head is in writing and mixing new music to follow up my new album REFLECTIONS. On top of that, working on live shows both kind of tie together as I'm always trying to keep the live side of things fresh so I can get excited as possible about it. 
Q: What are your thoughts on success, and how do you define success for yourself?
I think success is often linked to some form of validation — I'll be successful when… I'll be content when… This is something I've been trying to look at the last year or so and I realize that true success may lie in our self-worth and ability to navigate life with acceptance and gratitude for where we are and what we have.
Q: What's the most ridiculous thing you've ever bought?
Probably a Keano Reeves Christmas jumper. I saw it online and thought it was the best thing ever!
Q: What sets your music apart from others in the dance music genre?&nbsp
I think as time passes in a career, your musical palette and output mature. With that comes an ability to reflect on yourself more honestly and individually. So, I would say my life experiences set me apart, and they ultimately feed back into what I make.
Q: If you could travel back in time to any moment in history, where and when would you go?
If I could go back in time, it would be to when the dinosaurs were about, but I would need a tank or some other form of an armored vehicle to travel back with me to keep me safe. Is a tank okay to travel with?
Q: What place have you always wanted to visit but haven't had the chance to yet?
Iceland. I'm not sure what the pull is, but it's somewhere I've wanted to go for a few years now.
Q: What is your philosophy on happiness, and how do you strive to maintain a sense of happiness and well-being in your life?
I think for me I've spent a lot of my life projecting into the future. Seeing happiness as a future event, back to the: "I'll be content when…" situation. Realizing that the most important thing about a destination, hypothetically speaking is the journey. Embrace the moments, make time for your loved ones, and know that whatever you're looking for is already deep within you.
Q: How do you see dance music evolving in the future?
This is a difficult question, I see now there's a huge pull into more life-inspired music. People like Fred Again.. sampling nights out, impromptu shoutouts, and such. I love it to be honest. I also think AI will impact dance music although that's all a bit above my station.
Q: If you had to be stuck in an elevator with one person for 24 hours, which dance artist would you want it to be?
Think most probably, Tourist. I love his music and his approach to releasing music and social media. He comes across as pretty down to earth and I admire his production.
Q: What's the weirdest thing you've ever Googled?
It's not Google but last week I put into an AI art generator "Please draw me a drummer made of sausages." The results were pretty disturbing.