Born Armin Jozef Jacobus Daniël van Buuren, Armin Van Buuren is a Dutch DJ and record producer from Leiden, South Holland. Van Buuren has been active in the music scene since 1996 when he released EP and Push on Timeless Records. Though Van Buuren studied Law at Lieden University, he began working as a DJ at Club Nexus, playing multiple sets a week. In 1999, he met Dave Lewis, who introduced him as a DJ in England and the United States. As his musical career began to take off, he put his law degree on hold, but he did return to graduate from law school in 2003.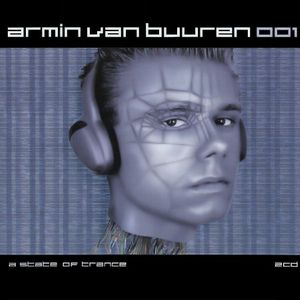 In 2000, Armin Van Buuren started his compilation series, a mix of progressive house and vocal trance. His first compilation album, A State of Trance, sold 10,000 copies. He then teamed up with Tiësto to create Major League – "Wonder Where You Are?" and Alibi – "Eternity," which was signed to Paul van Dyk's imprint Vandit Records. On his second album, Basic Instinct, in 2001, the track "Perpetuous Dreamer – The Sound of Goodbye" reached number one on the Hot Dance Music/Club Play chart. 
In March of 2001, Van Buuren started his radio show on ID&T Radio. In his weekly 2-hour show, entitled A State of Trance, he plays the latest popular trance music tracks and publishes the artists and track titles on his website so that fans can be exposed to new and upcoming acts. The show is featured on XM Satellite Radio in the U.S. 
In 2005, Van Buuren released his second studio album (without a collaborator), entitled 
Shivers
. On the album, Van Buuren worked with artists like Nadia Ali, Justine Suissa, and Gabriel & Dresden. After the album and the radio show's success, Van Buuren was named DJ Mag's number two DJ in 2006. 
In a string of career highs, in 2007, Van Buuren was named the world's number one DJ by DJ Mag, and in 2008, he was given the "Buma Cultuur Pop Award," which is the most prestigious Dutch music award. In 2009, Foreign Media Games announced the production of Armin Van Buuren: In the Mix, a music video game being developed in collaboration with Cloud 9 Music and Van Buuren's Armada Music label. The game was released in 2010 exclusively for the Wii console.
In March of 2010, Van Buuren was awarded the Golden Harp for his musical work and his contributions to Dutch music by Buma/Stemra at the Buma Harpen Gala in Hilversum, Netherlands. To celebrate the 450th episode of his radio show, Van Buuren performed with various artists at five shows across two continents. Also, in 2010, Van Buuren's fourth studio album, Mirage, was released and peaked at number 60 in the Netherlands. 
In 2013, Van Buuren released his fifth studio album, Intense, for which the single "This Is What It Feels Like" received a Grammy Award nomination for Best Dance Recording. In 2015, Van Buuren released the first single from his sixth studio album, Embrace. The single, titled "Another You," featuring Mr. Probz, became both Armin van Buuren and Mr. Probz's fourth top 10 hits on the Single Top 100 chart in the Netherlands.
In February of 2017, Armin van Buuren officially opened a new A State of Trance radio show studio in Amsterdam as part of his celebration for the 800th episode of his radio show. That same year, Van Buuren announced that he would be releasing a MasterClass sharing his expertise in electronic music production.
In 2019, Van Buuren released his seventh studio album, Balance, which was also released as a double album containing 28 tracks. The album features collaborations with Above & Beyond, BT, Lucas & Steve, Garibay, Inner City, Shapov, Rudimental, Ne-Yo, and Haliene, and peaked at number one UK Dance Albums Chart. Balance is also certified Gold in the Netherlands.