At this year's Miami Music Week, we sat down in the Greats Brooklyn pop-up studio with the incredible – and incredibly talented – Alix Robson for a chat about her recent rise to prominence, her philosophy as an artist, and what we can expect from her in the future.
Every artist starts somewhere, and Alix Robson's story begins at fifteen when she decides to develop her skills as a singer/songwriter. Then, at 19, she built her first recording studio, and ever since, she's been hard at work honing her talent. As a music producer, vocal producer, vocal coach, videographer, photographer, studio owner, and all-around musical mastermind, it's fair to say that she's something of a one-woman army in the EDM world.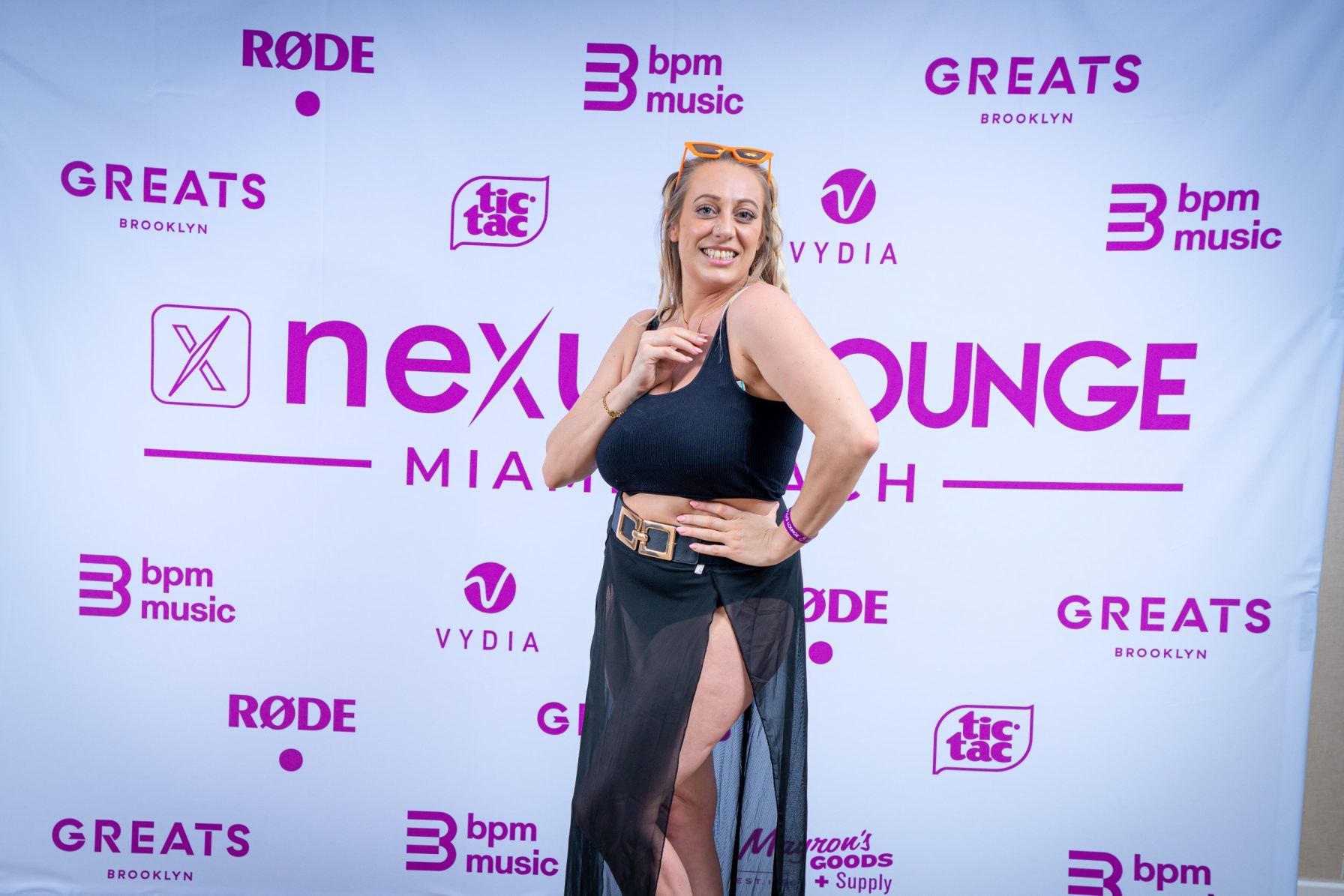 In 2020, Robson's first original track, 'Want You' (made with Dutch producer VOOST) released, skyrocketing her success. Since then, she's exploded onto the world stage. With over 14 million streams and international radio support, suffice it to say the world is listening.
Here at her first-ever Miami Music Week, Robson's passion for making music and meeting new people was unmistakable.
Of course, that's not to say everything about the music world is perfect, and Robson certainly had a few honest comments about the downsides of working in this space.
It might sound simple, but it's a powerful statement nonetheless about the importance of authenticity and staying true to yourself, and here at Nexus Radio, we love to hear an artist telling their truth.
As always, the burning question we simply had to ask was what's next down the line for Robson, and by the sound of it, the next few months have some exciting releases in store. Describing herself as "so f*cking excited" for her upcoming releases, she promised that they would be "bigger, better, louder."
What could that mean? Well, we'll just have to wait and see, but according to Robson, there's something very special in store.
To learn more about Alix Robson, her musical inspirations, and her favorite film/tv to watch in her downtime, make sure to check out the full, exclusive Nexus Radio interview.