Frank Thomas Knebel-Janssen – though you know him now as German DJ Thomas Gold – has always wanted to make music. He recently recounted to MusicRadar a story about going to a technology show with his mom when he was only seven years old and being fascinated with the new Yamaha DX7. "There was a man on stage playing songs on a synthy-organ machine and I immediately fell in love with the sound," Gold said. "I can remember looking at my mum and saying, 'That's what I want to do. I want to learn the keyboard like him.'" And years later, that's exactly what you can find him doing!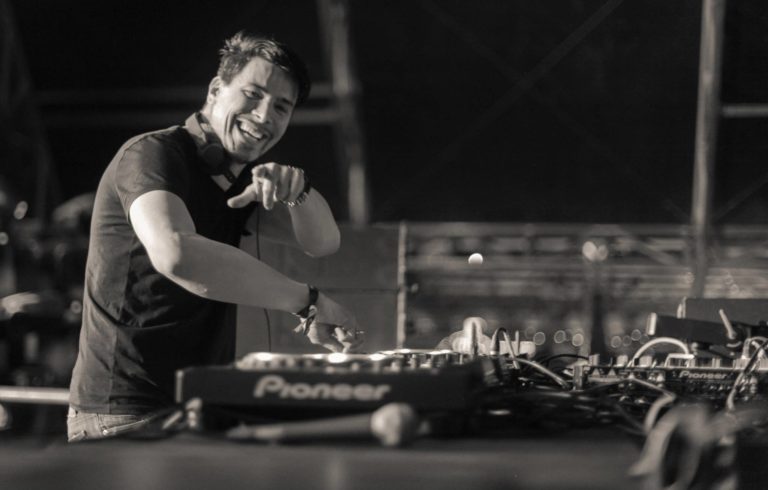 As a musician and producer, Gold likes to shift between the different genres of EDM and pop. He likes that music can be flexible and he doesn't have to stick with any one style. "I hear labels like future house, vintage house, another version of progressive house, bass house, housey house," he said. "All this confusion might seem like a problem for some people, but, for me, it's an exciting time to be alive. There are many hearts beating inside my chest… not just a club heart. I like pop music, I like underground music. I like house and trance. I am a fan of music."
In fact, he proposes that the last ten years has worked to break down barriers in electronic music, allowing artists to just make the music that they want to make without immediately labeling it and putting it in a box.
"As a musician, as a producer and as a simple music fan, I have always been interested in everything," Gold explained. "I want to be inspired by different sounds and I want to get as many different ideas out into the world as I can. To answer your original question: is my music hard to categorise? Yes. And I like that. I like it a lot!"
Thomas Gold will be featured at the Nexus Lounge at Drinkhouse Fire & Ice during Miami Music Week! Stop by on the 22nd and 23rd from 1-5 PM to see Gold and the rest of the amazing lineup.