We caught up with Tony Kay at our Nexus Radio BPM Pop-Up Studio at Miami Music Week. We sat down with the Moroccan DJ to talk about his start in music and early influences and to play a quick game of Nexus Radio's Take 5 Series.
Based in Dubai and with a slowly growing international fan base, Tony Kay offers powerful performances and a unique, Moroccan-influenced sound to his techno and house tracks. The DJ is attending Miami Music Week for the first time and is already slated to perform two sets at a couple of parties taking place throughout the week.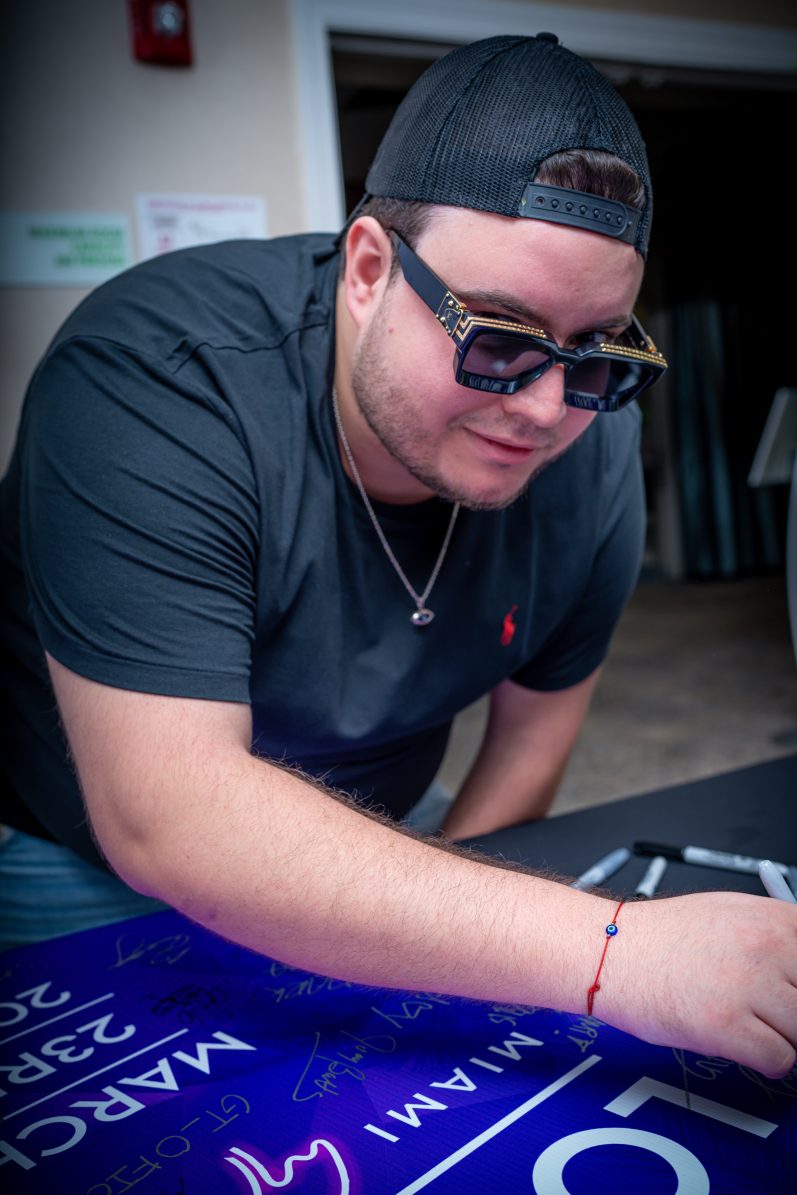 The DJ tells us that he's spent the last year curating a unique sound, which he feels he's finally achieved and which you can listen to through his upcoming releases, most recently "Time To Forget," a tech-house track with a sick beat and affecting vocal line.
We ask Tony to tell us a little bit about his background in music—he shares that he first started listening to hip hop while in junior high, and the first EDM song he ever heard was Sidekick's "Deep Fear." The 27-year-old has a reverence for the genre, telling us that "Electronic music is kind of magical."
Getting into a game of our Nexus Take 5 Series, we ask Tony what he thinks of AI and its impact on the creation of electronic music—he tells us that it's "kind of scary but kind of cool." Tony also shares with us his understanding of the meaning of success, saying:
Inspiring words from an inspiring producer. Before he goes, Tony reminds us that his new track "Time to Forget" will be available for streaming soon (as of the publication of this article, you can listen to this track anywhere music is streamed).
Listen to the full-length and exclusive interview with this DJ and producer below to learn more about Tony Kay. And make sure to check back in with Nexus Radio for more interviews with the top names in electronic music!