It's October, autumn is well and truly underway, the Christmas season is fast approaching, and with it comes the new year. For some people, that may be looking a little too far ahead, but here at Nexus Radio, we've got our sights set even further to spring 2023 and one of the biggest festivals on the EDM calendar.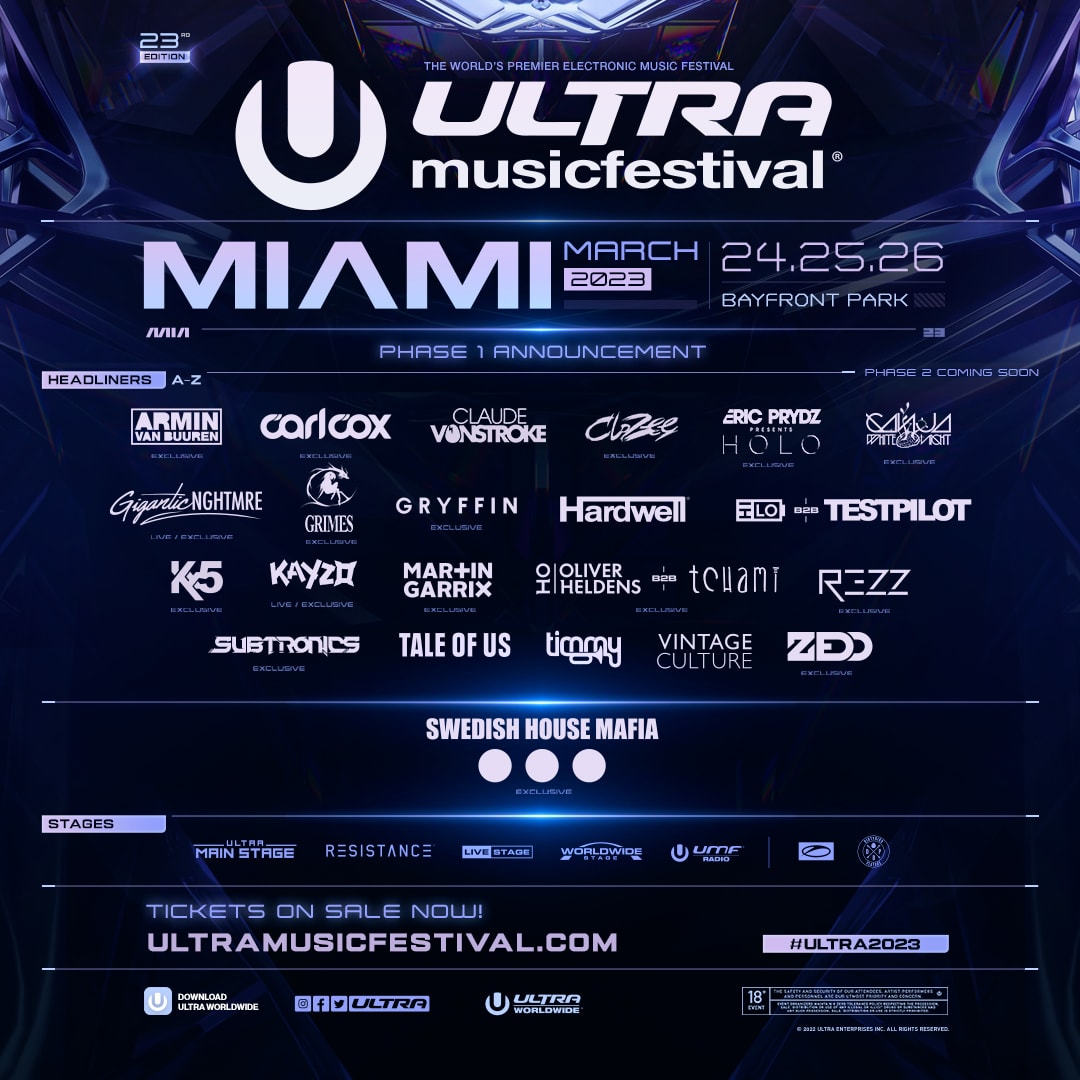 Miami Music Week is an annual event held in the beautiful coastal city of Miami where EDM fans from around the world gather together in the Florida heat for the party of a lifetime. It's a chance for artists and fans to meet and to celebrate in a wide variety of venues across the city, all building up to the explosive Ultra Music Festival.
The three-day festival itself brings together some of the biggest EDM acts in the world onto the stage where crowds gather to dance well into the night. It's an incredible event that seems to get bigger and better every year.
After a two-year COVID hiatus, last year's Ultra Music Festival was a party like no other. The crowds were huge and the excitement was palpable. With that in mind, it's only natural to wonder if 2023 can rise to the same level of hype, and if the phase one announcement is anything to go by, it just might manage to.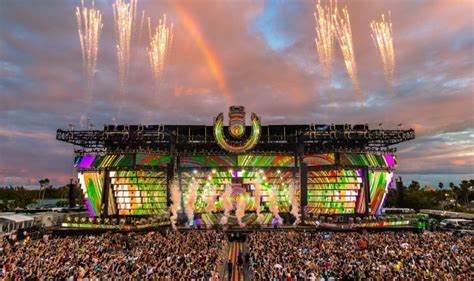 Ultra Music 2023 is set to take place from the 24th to the 26th of March and will feature a line-up most fans could only dream about. We're talking about huge names like Deadmau5, Grimes, Swedish House Mafia, Martin Garrix, Carl Cox, and the legendary Armin Van Buuren, just to name a few.
Aside from just the music, the festival will also feature the stunning HOLO show from Eric Prydz – a rare act that has been acclaimed by fans and critics alike. The performance will be in Resistance Megastructure, and if reviews are anything to go by, it'll be a show like no other.
Meanwhile, the main performances will take place in Bayfront Park in Downtown Miami, where attendees can expect huge crowds and incredible energy.
How huge?
Well, if previous events are anything to go by, the festival has seen consistent turnouts of upwards of 165'000 people every year since 2012.
While this announcement will undoubtedly excite many EDM lovers, it's important to remember that this is just a start. Over the coming months, we can expect to see more announcements, more artists, more acts, and, of course, more hype.
That being said, with phase one announced, now is the perfect time to begin speculating about what we can expect to see from the upcoming event. That means that if there are artists you're looking to see that aren't on this year's list, then it's time to get tweeting @ultra. Remember that fan engagement with an event like this is a great way to get involved, show your support, and let the organizers know who you want to see.
It also means that, here at Nexus Radio, we can bring you all the coverage as it unfolds, so if you're ready to get hyped for Ultra Music Festival, then be sure to stick around. There are many months to go and many more announcements to come, and you can bet that Nexus Radio will be covering every step of the way.
For more information about the phase one lineup or the dates and locations for Ultra Music Festival, then be sure to check out the Ultra Music Festival Website.