If you were a teenager back in the 90s, you're probably grateful to have grown up with songs like "Not Over Yet." It's one of the all-time favorites in dance music, with haunting vocals and a beat and build-up reminiscent of the renowned era. The older you become, the more nostalgic it gets. But alas! Music never goes out of style. You enjoy what you enjoy and listen to it. Hence, we are rediscovering why this song still rocks today. So ready yourself as its pop and groove are not over yet!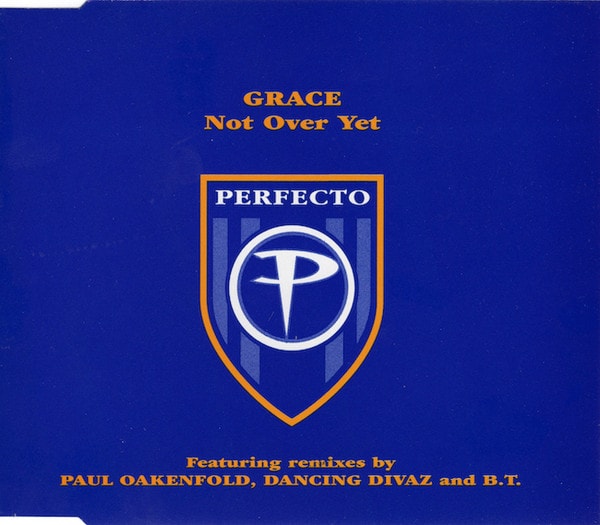 Grace, a British dance act, composed and produced "Not Over Yet." It was first released in 1993 under their former band name, State of Grace, and was re-issued in 1995 as the first single from their only album, If I Could Fly. Following the discovery of another group with the same name, they changed their name from the State of Grace to just Grace. One of the producers is Paul Oakenfold (aka Oakey), a well-known DJ in British house and trance music. Another famous producer, Steve Osbourne, is one of his collaborators. After replacing the original frontwoman, Patti Low, the project's driving force became Dominique Atkins.
Dominique first met Oakenfold and Osbourne in 1995 when they were looking for a new young talent to write and perform for a new dance music project. The artistic fit was excellent, and the group, now known simply as Grace, quickly rose to the top of the charts with "Not Over Yet," a song that received critical and popular acclaim. One critic gushed, "A massive club hit with a stratosphere-cruising melody." At the same time, another spelled out this recipe for success: "Take one sexy singer and sprinkle with golden Oakenfold and Osbourne dust and you have the winning formula of Grace."
One of the band's seven Top 40 hits was the dance song "Not Over Yet," which reached #6 on the UK Singles Chart and topped the Hot Dance Music/Club Play chart in the US. It was a big hit in several countries as well. It reached number four in Ireland and number seven in Scotland. It also charted in the Top 40 in Iceland and Sweden. On April 22, "Not Over Yet" hit its highest position of number 12 on the Eurochart Hot 100. In addition, it reached number five in Israel and number 144 in Australia. Following the success of "Not Over Yet," Grace dominated the UK charts with a string of hit singles, including I Want To Live, Skin On Skin, Down To Earth, and the namesake of their debut album If I Could Fly.
"Not Over Yet" is a sultry, passionate, and simply irresistible melody infused with the raw energy of a daring young diva. On its original release, the song included original frontwoman Patti Low on lead and backing vocals, but Atkins added her lead vocals on its re-issue. All subsequent remixes of the track featured this Atkins/Low pairing. The Klaxons covered the song "It's Not Over Yet" in 2007. But their rendition strayed away from the original's upbeat dance rhythm in favor of a more somber tone. They completed it with a standout guitar riff that stood out from the album.
Grace came to an end in 1997. Paul Oakenfold can no longer fit the band into his DJ schedule. And Dominique took jazz music to a new level. Is it over? Not. If you stumble upon the YouTube comment sections for its official video, you'll notice that individuals from all over the world still find comfort and nostalgia in this song after all these years.