Visage was a massively influential synthpop band from London in 1978, founded by Midge Ure and Rusty Egan. The band is best known for their single "Fade to Grey," which was released on Polydor Records in late 1980 and became closely associated with the blossoming New Romantic fashion style of the early 1980s. The band had two Top 20 albums (Visage and The Anvil) and five Top 30 singles in the UK before disbanding in 1985 due to the commercial failure of their third album (Beat Boy). Over the years, the band has undergone several lineup changes led by frontman Steve Strange, who resurrected the band name in the 2000s.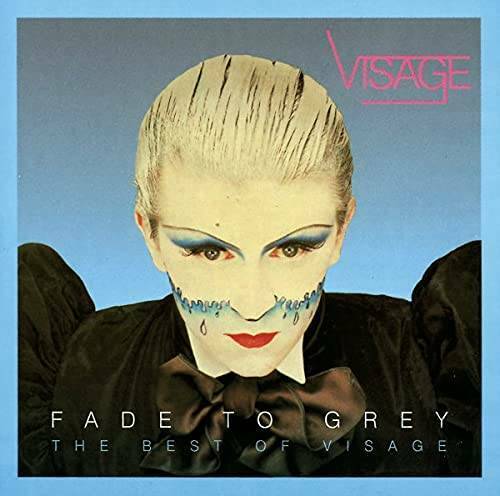 Synthpop, a sub-genre of New Wave music that emerged in Japan and the United Kingdom, started in the late 1970s. It is classified as an electronic or synth-based rock style. It has solid melodic hooks, is bright and catchy with a danceable vibe, and incorporates synthesizer melodies, cool sounds, and Beats. Visage's song "Fade to Grey" is a fantastic example of synthpop and its qualities. It was their second single, released at the same time as their debut album, Visage, and Midge Ure produced this song written by Billy Curie and Chris Payne. It was their first major-label release and the first music video Visage had ever created.
"Fade To Grey" is a track that appears to be about depression. The subject of this song is a man who seems to be lonely or, at the very least, a lone wanderer. He's also running away from something or someone, though it's never revealed who or what it is. This person's dread, loneliness, or both contribute to their "wishing life wouldn't be so long." Of course, such a statement is indicative of some despair. Or maybe he wants to fade away completely, as in "fade to grey."
The song became the band's most famous single. It first charted in late 1980, peaking at number eight in the UK Singles Chart and number one in Germany and Switzerland. The lyrics are spoken/sung in French and English, respectively. Visage frontman Steve Strange sings the English portions while Brigitte Arens delivers the French. Brigitte was the band's drummer, Rusty Egan's girlfriend at the time.
Despite continuing to record, Visage took a two-year hiatus from releasing new songs due to contractual issues. With their contractual issues resolved, Visage returned in 1984 for their third and final album, Beat Boy, which was a critical and commercial failure. The decision to make Visage a live band rather than a studio-based project also failed, and the band disbanded in 1985.
Steve Strange later breathed new life into the band with the albums Hearts & Knives, Orchestral, and Demons to Diamonds in the early 2010s. Unfortunately, due to Strange's untimely death, this newfound revival was cut short.
No one can match Steve Strange's original vocals. Still, the effervescent Violet Chachki, winner of Rupaul's Drag Race 2019, brings a confident new froideur to the song, backed by a subtle but assured accompaniment by an on-the-ball French producer Lecomte de Brégeot. With a new version featured in the Worldwide "Makeup Forever" ad campaign, this legendary slice of Avant-electronic pop is destined to worm its way into the musical consciousness of yet another generation.
Violet Chachki's fans were recently gifted with the long-awaited music video for her and Lecomte de Brégot's remix of "FADE TO GREY – Visage." In an Olymp-like setting, the video features the classic duo of Paul Jason Dardo, the man behind the character, and the almighty, all-glamorous Violet, continually alternating between two different yet connected personas. Violet and Dardo wear color-pop dresses contrasting with the sheer and sparkling items. The video enables the audience to explore Violet's magical world of self-expression and spontaneity further.