South By Southwest began way back in 1987. Around 700 people turned up for the festival that was still concentrating on just music acts in those days. Even that crowd wasn't expected, with around a crowd of about 150 hoped for. South By Southwest – or SXSW, as you will commonly see it referred to – has obviously always overachieved and carved out its own place in the creative world.
Although Austin is by no means a provincial backwater, many of these types of festivals are concentrated on either coast of the US, or in cities of the south where the beach is a major attraction for attendees. The Lone Star State is not always regarded as a place for creative art. Incredible B-B-Qs, wealthy sports teams, and the scope of Texas betting sites, sure. But music, film, and TV?
SXSW is now creeping up on its 40th birthday and showing no sign of slowing down. Even two years of COVID pandemic-related issues haven't stopped this festival from remaining one of the most innovative and respected multi-discipline festivals in the world. But why is South By Southwest so important?
When plans for an extension of the New Music Seminar held in New York fell through in 1986, a group of people at alternative weekly The Austin Chronicle decided that the city deserved its own place on the music festival map. A year later the first SXSW appeared and it has grown ever since.
But as early as the 1990s, the organizers realized the importance of expanding the remit of the festival to include film, TV, and other innovative tech. Unlike many music festivals that include aspects of other creative industries but place a greater focus on the music, SXSW treats all of its components equally and is regarded in a much better way professionally for that approach.
SXSW does not profess to be a space to discover what people will be watching or listening to in years to come. However, the sheer number of creative people in one place naturally produces an innovative arena where ideas are formed. You may not think that you are witnessing the future when you are watching a grunge-like band playing – but there is plenty more to SXSW than that.
As well as the new bands playing around the city during the course of the festival, which now runs for over a week, there are creative people showcasing new and exciting innovations. With such a wide remit in the cultural world, SXSW can legitimately give a platform to all sorts of new and interesting people and groups.
That last point means that even if you are not pushing the boundaries of your own workspace, you will undoubtedly see and meet people who are when you go to SXSW. You may have travelled to Austin, Texas hoping to discover the next big thing in music, but you will go home having discovered much more.
With different themes every year, attendees can expect to learn about new technologies and ways of communicating. Just like it is said that all the people who saw The Sex Pistols play live in Manchester, England in 1976 ended up forming bands, many people who go to SXSW for one reason and come away with new ideas for their own lives and get inspired to make something new themselves.
When it comes to meeting new people, music festivals are some of the most sociable places on the planet. A shared experience for a few days, listening to bands and DJs play can form friendships that last lifetimes. SXSW would not claim to have invented that kind of communal feeling – but it definitely helps foster a vibe that bonds anyone who attends.
When people get inspired by the innovative creative approaches showcased at SXSW, there is not a feeling of keeping that to oneself. South By Southwest is very good at being an incubator of ideas that is open to all. It is only natural that like-minded people will continue to keep in contact long after the festival finishes and they depart for their hometowns.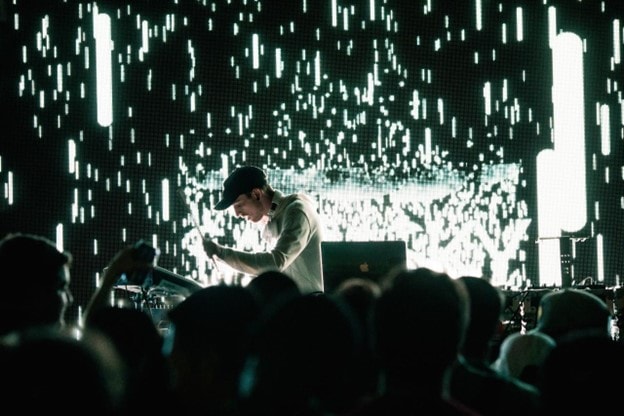 South By Southwest is still seen as a place where music bands want to play. But it is possibly in the other divisions of the festival where people have been more inspired. By bringing in film, television, and especially the tech world, SXSW has been able to offer attendees a diverse range of inspiring creative people.
App developers, in particular, have been very prominent in recent years. As this area of the creative world grows even bigger and stretches into all the other strands of creative life, there has been increased interest in the sorts of things that are possible. People looking to showcase their own apps have been able to use the inspirational atmosphere of SXSW to get their products known. That kind of exposure then inspires the next generation of creatives.
The original mission statement of the South By Southwest organizers was to celebrate "the convergence of the interactive, film and music industries". It is the word "convergence" that is probably the most important in that sentence. As we mentioned before, many festivals claim to cover the spectrum of creative industries, but not many allow them to converge as much as SXSW.
When so many festivals around the world are struggling to come back from the financial hit of the pandemic, SXSW continues to grow by providing something different. Covering the creative world in so many ways – but bringing them all together – is a winning formula. Hopefully, that will be the case for years to come.