Here at Nexus, we love a good LGBTQ+ festival, and when it comes to sheer energy, few can compete with the fantastic Chicago Market Days. Loved by LGBTQ+ folks in Chicago and across the country, Market Days is a summer staple that brings together incredible acts and local businesses into one fantastic event.
All in all, this is a party you just won't want to miss. Don't believe us? Well, here are our top three reasons why!
It's Has An Amazing History
From Pride parades to gay cruises, LGBTQ+ events have a more extended history both in the US and worldwide than many would have you believe. Still, there are few events with the same wholesome community history as Chicago Market Days. Based in Northalsted, Chicago, colloquially known as the Boystown District, Market Days began as a small community event driven by local businesses.
And it's not just Market Days itself that has an incredible history. In 1997, Northalsted was officially declared the US's first gay village and the town is just brimming will LGBTQ+ clubs, events, and history to explore.
It Celebrates LGBTQ+ Identities and Local Businesses
For years, there's been a great deal of discourse surrounding the extent to which large companies should benefit from Pride and LGBTQ+ events. Pride, after all, is a protest, and many would argue that large corporations should not benefit from minority-focused events.
However you feel, if you love to support great local businesses, then you'll love Chicago Market Days. Market Days promote marginalized voices and small businesses, helping to put diversity first and to give back to the local area.
And if all that wasn't enough, it's also free to attend, although there is a suggested donation of $20 in order to help pay for the event. For $50 you can also get a VIP Express Entry Wristband which will get you in past the crowds so you get straight to the fun.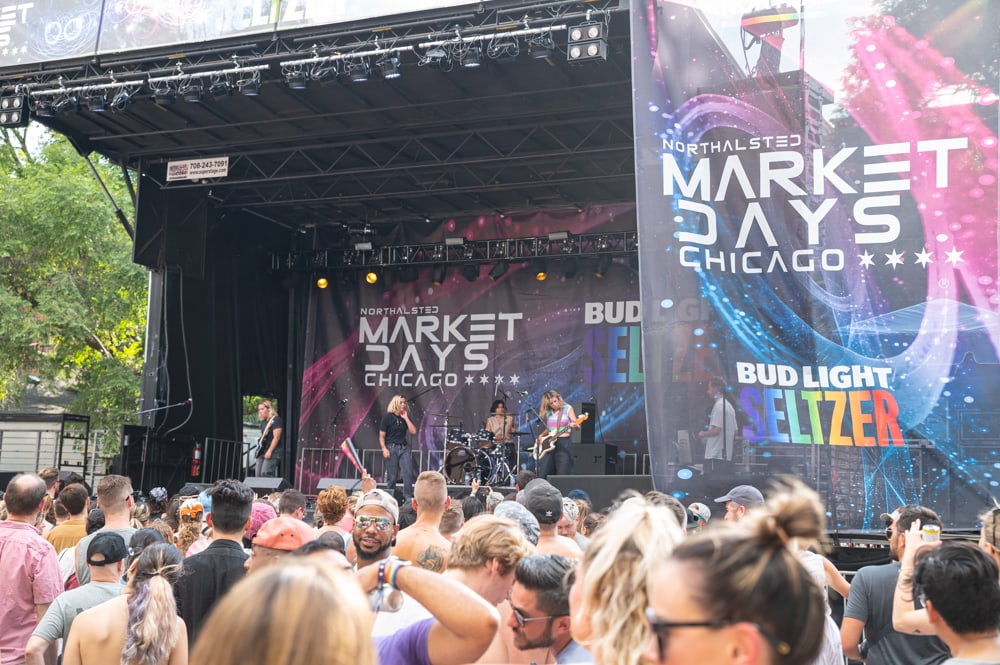 Entertainment, Entertainment
While we're on the subject, we should take a moment to talk about some of the incredible acts performing this year. With extraordinary acts such as Betty Who, Shea Coulee, and Boyfriend, you'll get to explore some fantastic LGBTQ+ artists who nonetheless work outside the mainstream focus. There will also be extraordinary protest acts like Pussy Riot's Nadya Tolokonnikova, who's spent her career defying Russia's authoritarian, anti-LGBTQ+ laws.
The real appeal of Chicago Market Days is that it's different. It has a unique atmosphere, an independent spirit, and that wonderful countercultural streak that runs through so much LGBTQ+ art. When you get right down to it, there's just no other event like Chicago Market Days!
If you're going to be in Chicago on AUgust 11th and 12th, then be sure to stop by Chicago Market Days for a fun, fantastic, and wholly original experience!