Daniel Bedingfield, a British pop singer, rose from anonymity to chart-topping stardom in late 2001 with his debut single, "Gotta Get Thru This," which he recorded on his home computer. It catapulted the London-based, New Zealand-born singer as British music's newest heartthrob.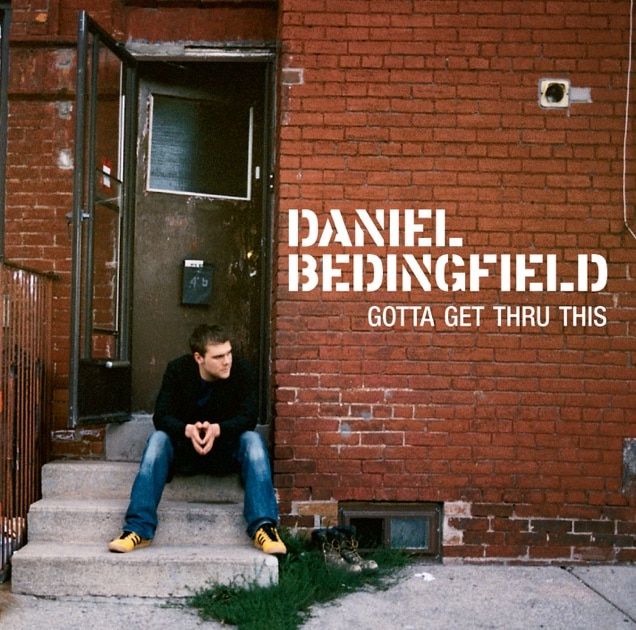 Daniel Bedingfield, the first of four children, was born in December 1979 in Auckland, New Zealand, and came to England with his parents when he was three months old. Daniel Bedingfield's resided in Lewisham and Brixton, south London, where their social worker parents were involved in social causes and even ran a community school for a while; their charity activities brought them to underdeveloped countries at times. Daniel Bedingfield suffered from ADHD as a teenager, believing he was "a nightmare kid." His difficulties in school were worsened by dyslexia, and he finally started taking medication in his late teens.
Daniel Bedingfield began writing songs around 13 to help him cope with his suffering. His first serious relationship ended when he broke up with his red-headed girlfriend. Daniel Bedingfield's inspiration to compose the song came while strolling across London's Tower Bridge, upset at being separated from the girl he loved from Leeds, in the north of England. He was annoyed that their distance prevented him from pursuing her. Using a music-mixing tool on his computer, he penned and recorded the dance song "Gotta Get Thru This" about coming to terms with the loss in his bedroom. In 2001, the song was included on a compilation CD put together by EZ, a London DJ, and it became a hit in the club scene on the Mediterranean tourist island of Cyprus. It rose to underground hit status as a "garage song" on pirate radio in the United Kingdom. A track with sped-up disco beats, as used in pop music.
A bidding battle broke out between record labels for the song's rights, with Daniel Bedingfield netting a crisp 400,000 British pounds. The CD single, released by Relentless Records in late November 2001, sold 35,000 copies on its first day, and for much of December, it topped the UK singles chart before returning for another week in January.
In the music video, Daniel Bedingfield searches for a woman in several places throughout London, including West India Quay, a bridge connecting West India and Canary Wharf, and the Canary Wharf Docklands neighborhood. He's chasing a woman he thinks he knows and comes within inches of her while chasing her around the Docklands Light Railway, eventually meeting her in Canary Wharf. Canadian director Little X had the opportunity to direct the music video for this song.
A second version of the video came out for North America, also directed by Little X. An acoustic version of "Gotta Get Thru This" is shown at the opening of the North American music video, followed by the official D&D version.
The love song "If You're Not the One" became his second number one a year later, but with a very different vibe. Another ballad, "Never Gonna Leave Your Side," became his third number one. However, he seemed to fade from the public spotlight within a few years following his success. One of the reasons his second album did poorly was that he could not fully promote it due to his near-fatal vehicle accident in New Zealand. After his automobile rolled off the road, he suffered severe head and neck injuries.
As far as we know, Daniel Bedingfield is still composing music and writing with other artists, but he likes to keep a low profile. However, he's still on social media, although he only posts once in a while.
One day, we're hoping for a Craig David-style comeback.