Above & Beyond are a critically acclaimed trance trio from London. The group is formed of Jono Grant, Tony McGuinness and Paavo Siljamäki, which first started making music in 2000. Along with their producing careers, they own the EDM labels Anjunabeats and Anjunadeep, and DJ on their radio show. Above & Beyond has produced 6 studio albums, with their second being released under the name OceanLab. Above & Beyond offer some of the most exciting variety in dance music and has a discography that will never bore.
Above & Beyond's Incredible Studio Albums.
Above & Beyond' first exploded into the public eye with their 2006 debut album Tri-State. Produced in homage to their trance predecessors, Tri-State targeted the thriving British trance scene of the mid-noughties. DJ Magazine summed up this instant classic with one word: "brilliant". Ravers quickly fell in love with the bangers "Air for Life" and "Alone Tonight". Following this success, they released Sirens of the Sea under the name OceanLab. Sirens of the Sea is a collaboration with the vocalist Justine Suissa which combined chilled house tracks with heavier trance. This unique approach to classic club music was described by Sputnik Music as "thinking man's trance".
In 2011, Above & Beyond collaborated with vocalists Zoë Johnston and Richard Bedford. The result was the suitably named Group Therapy. The album was a gripping trance rollercoaster of emotion. The stand-out track is the heartbreakingly euphoric 'Sun and Moon'. 'Sun and Moon' is an ode to the solace that a packed club can bring to people suffering through break-ups. It ends with the repeat of the brutally helpless line "you were the sun and moon to me, I'll never get over you, you'll never get over me".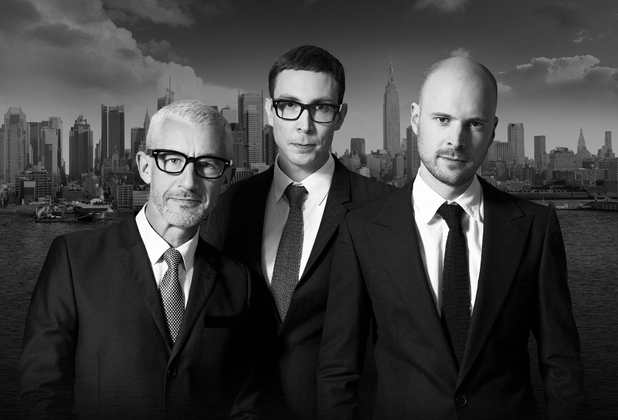 Sandwiched between the acoustic albums Acoustic and Acoustic II was Above & Beyond's 4th studio album released in 2015. We Are All We Need came at a time when trance music was falling behind the ever-growing tech-house scene. For this album, Above & Beyond moved away from the emotional bangers of Group Therapy, aiming for a more uplifting work. We Are All We Need features trance tracks ready to fill the floor of any club, but also more serene moments. The opening track 'Quieter is Louder' is a stunning experimentation with ambiance.
Experimentations with ambiance continued with the 2018 work Common Ground. The opening track 'The Inconsistency Principle' is a swirling masterpiece with pointed strings rising above. Altogether, Common Ground is still undeniably a trance album but its progressive approach made it more accessible to the wider EDM audience. The progressive nature of Common Ground can be best appreciated through Above & Beyond's collaboration with Justine Suissa: "Naked".
Above & Beyond's latest album Flow State replaces trance with meditation. It is an entirely ambient album inspired by their decision to begin their sets with yoga and meditation. The project is a more reflective set of work, encouraging listeners to keep in touch with their emotions. Flow State is designed to be experienced in its 49-minute totality and offers something completely new to trance lovers.
What Next for Above & Beyond?
Tickets are on sale for Above & Beyond's UK Tour to celebrate the end of the COVID-19 crisis, including a set at the iconic dance music festival Creamfields. They have announced no new music to soon, but when they do, Above & Beyond are certain to stun their fans once more with the most beautiful trance and ambient music in the world.