Celebrities are real people. Sometimes it's hard to remember that when we're neck-deep in release dates, gossip, and speculation, but Chrissy Teigen and her husband John Legend have revealed a deeply personal struggle that shows we're all human on the inside. American model Chrissy Teigen is on the front cover of Glamour this April, and her essay inside the issue reveals her struggle with postpartum depression. This revelation comes as a shock to anyone who's seen the cascade of pictures showing Teigen and Legend smiling happily with their daughter Luna, but it should serve as an important reminder that not everything we see is true to life.
Teigen's heartbreaking story is fraught with the punishing hallmarks of depression: loss of appetite, low energy, constant drowsiness, inescapable sadness, and a lack of hope. The anxiety that settled down next to this depression caused her body to rebel against itself. Seemingly unfounded pain, aches, and nausea made sleeping an impossibility.
"John would sleep on the couch with me, sometimes four nights in a row. I started keeping robes and comfy clothes in the pantry so I wouldn't have to go upstairs when John went to work. There was a lot of spontaneous crying."
Throughout the entire essay, Teigen repeatedly mentions the endless support of her husband, John Legend.
"John sat next to me. I looked at my doctor, and my eyes welled up because I was so tired of being in pain. Of sleeping on the couch. Of waking up throughout the night. Of throwing up. Of taking things out on the wrong people. Of not enjoying life. Of not seeing my friends. Of not having the energy to take my baby for a stroll."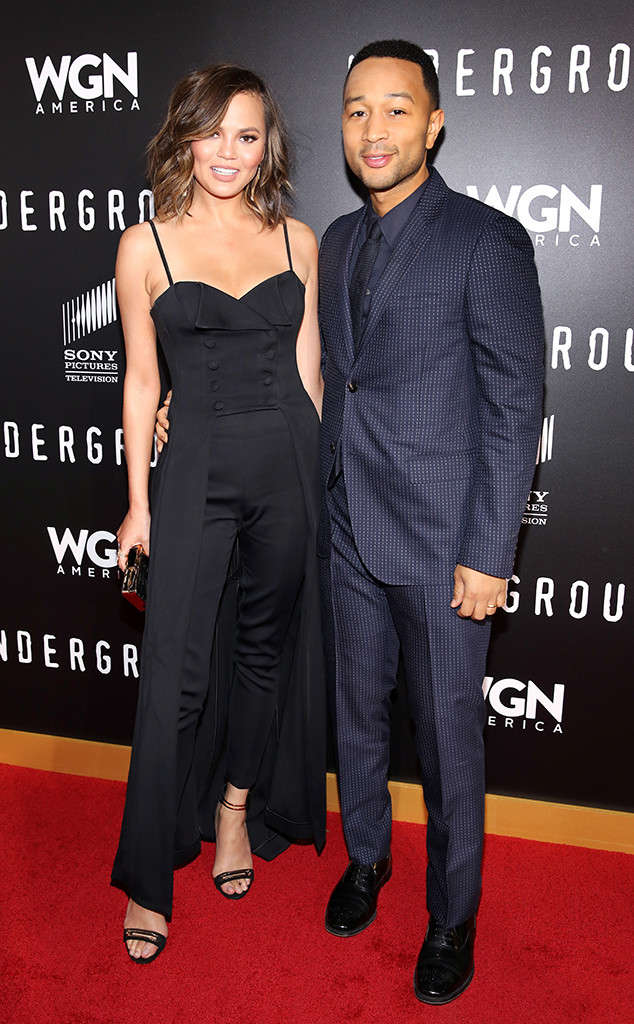 When Teigen wrote the first draft of her essay, she showed it to her husband, who had nothing but support to offer.
"She showed me the drafts when she was writing it and I knew it would mean a lot to a lot of women for them to see that. By acknowledging the pain that she's going through, in doing that she also acknowledges the pain that a lot of women go through after they have a child."
While it can be strange to think of celebrities as people with weaknesses just like us, it's comforting to know they have a support system as well. Legend advised other husbands with suffering wives "…to be present. You have to be compassionate. You have to understand what the reasons for them feeling what they're feeling are." The courage shown by both Chrissy Teigen and John Legend should inspire us to not only confront our own problems, but to also ask for help when we need it. There's always a path to recovery, no matter how distant it seems.