Grammy®-nominated, multi-platinum singer and songwriter Demi Lovato "is back with a vengeance" (raves People magazine) with today's release of her hotly awaited new album TELL ME YOU LOVE ME via Island/Safehouse/Hollywood Records.
TELL ME YOU LOVE ME immediately hit #1 on the iTunes album chart in the U.S. and 36 countries globally while also appearing on 23 Spotify New Music Friday playlists worldwide. The album arrives on the wings of the RIAA platinum "Sorry Not Sorry," one of the fastest-rising hits in Demi's career, Top 10 at Pop radio with over 250 million global streams, and over 150 million views for its unbridled house party video. Entertainment Weekly raptured over Demi's vocal, "one of the year's most unstoppable voices." Underscoring the new album's pop soulful flair, "Sorry Not Sorry" joins Lovato's collaboration with Cheat Codes, "No Promises", simultaneously inside the Top 10.
Critical raves greeted TELL ME YOU LOVE ME, which features collaborations with a number of notable songwriters and producers ranging from Oak, Sean Douglas and John Hill, to Stint, DJ Mustard and others. Billboard was unequivocal in its praise for Demi's voice, "uniquely powerful and fragile, pitch-perfect and trembling — reminds the audience just why she is the pop star she is today." MTV News agreed, "You can count on Demi to nail every high note, every time." Likewise Forbes, "Lovato really packs a punch [with] her powerful vocals, which have been setting her apart from other female pop stars for years now."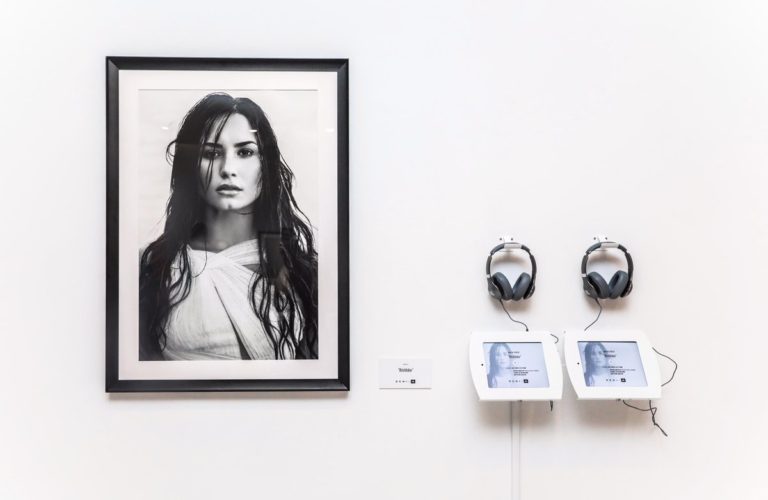 Demi's recent performances of "Sorry Not Sorry" on NBC's The Tonight Show starring Jimmy Fallon, ABC's Good Morning America, and the MTV VMAs were seen by millions. She followed up with release week appearances in support of TELL ME YOU LOVE ME on NBC Universal's Ellen, The Today Show, and MTV's TRL. Demi celebrates the release of TELL ME YOU LOVE ME with the opening of the DEMI x JBL Tell Me You Love Me Pop Up. In partnership with leading audio brand JBL, Demi also hosting a pop-up exhibition at The Highline Gallery in New York's meatpacking district, featuring exclusive photography, listening stations, and artwork. The unique event as open to the public from 11am-9pm on September 29th and 30th.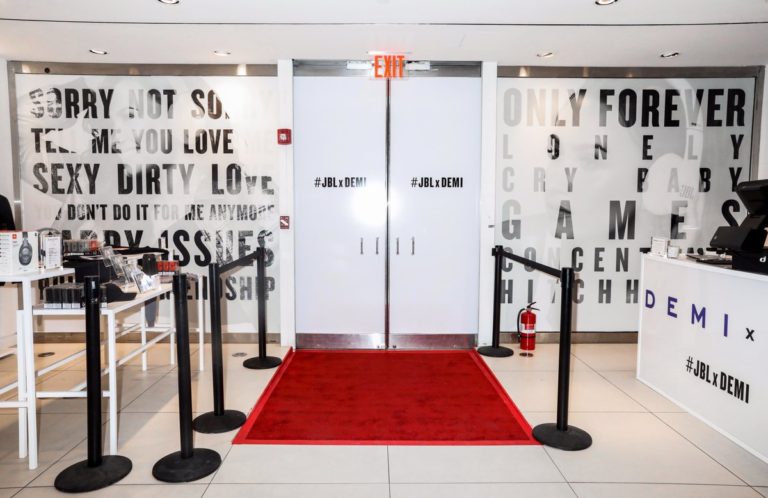 TELL ME YOU LOVE ME is Demi's first new album since 2015's Confident, the inaugural release on the Island/Safehouse/Hollywood label, featuring the massive global hit "Cool For the Summer," with over 290 million YouTube views to date. Rolling Stone described Confident as "the album she was born to make: a brassy, sleek, dynamic pop production that lets her powerful voice soar to new emotional highs." Her previous album, 2013's self-titled Demi, hit #1 on iTunes in over 50 countries worldwide, and featured the global smash "Neon Lights," with over 201 million combined YouTube views to date.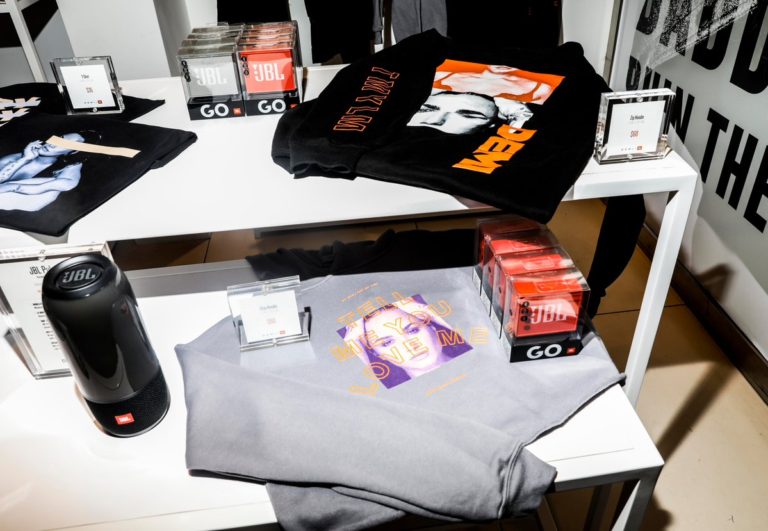 Demi Lovato is one of the most influential names on social media, with an engaged combined following of over 145 million.