German DJ/producer Tensnake joined us at the BPM Music pop-up studio at the Nexus Lounge Amsterdam. He talks about his ADE experience, reveals his latest projects, and participates in our Take 5 series!
One of the most thrilling and well-liked producers currently at work is Hamburg-born Marco Niemerski, better known as Tensnake in clubs and radios worldwide. Tensnake has been dropping house and disco bombs and wreaking otherworldly havoc on dance floors everywhere. He develops a distinctive and one-of-a-kind sound by drawing inspiration from 80s pop, funk, soul, and boogie. Like most musicians and dance music fans, Tensnake attended a few clubs where he became acquainted with the rave culture.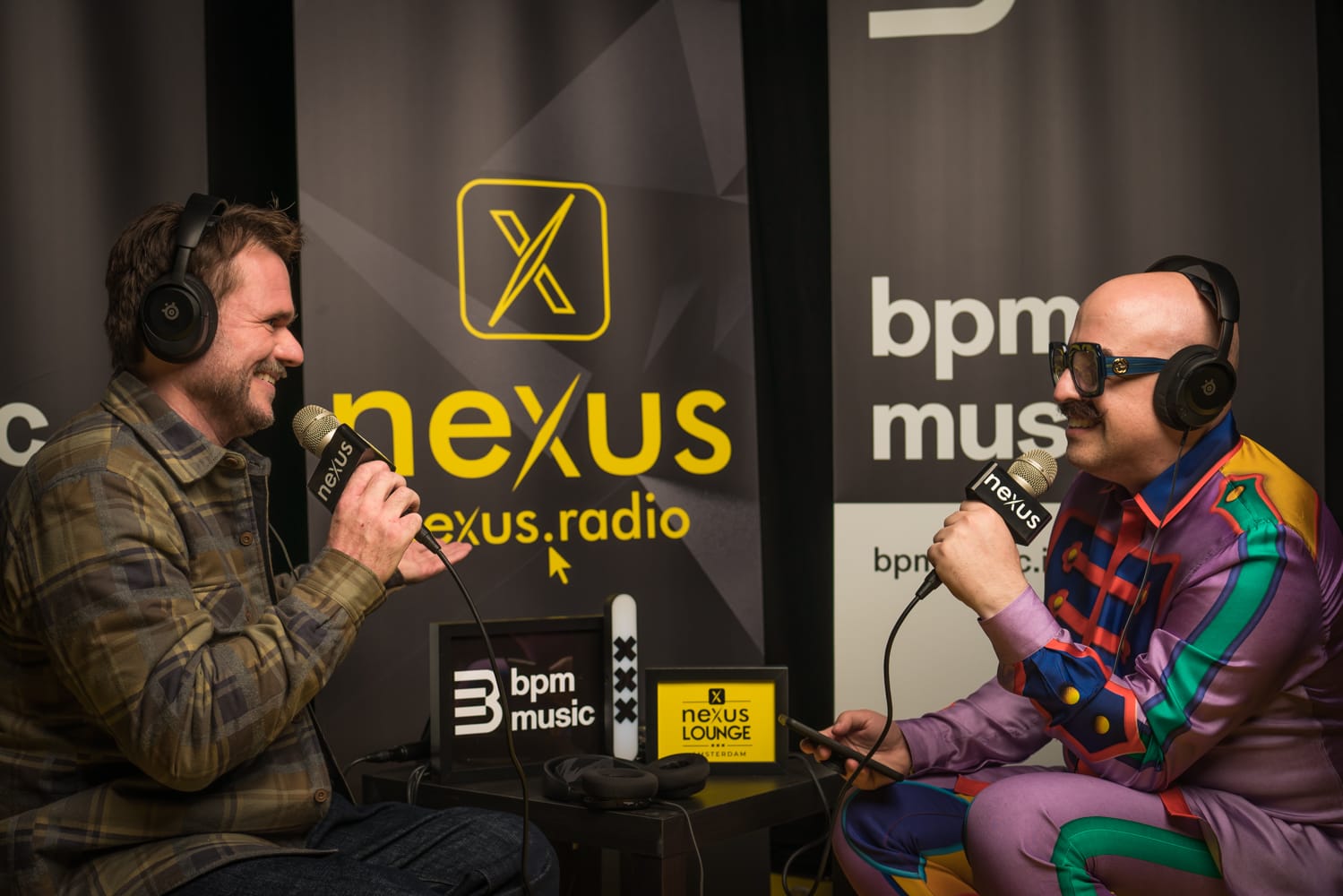 Tensnake made his debut in 2006 with the Restless EP. Still, his career really took off in the late 2000s and early 2010s with a string of unstoppable underground hits for prestigious labels Running Back and Permanent Vacation, which reached its peak with the tremendous 2010 single "Coma Cat," a certain piece of disco-influenced house. The turning point in Tensnake's career so far came with the release of "Coma Cat," which elevated his name to the highest ranks of the electronic music scene. The song debuted on four Official Charts Company charts, peaking at number 85 on the UK Singles Chart.
Tensnake has DJed at festivals worldwide, including Coachella, Glastonbury, and Tomorrowland while running his own record label, "True Romance." His critically acclaimed debut album Glow, featuring joint efforts with Jamie Liddell, MNEK, and Nile Rodgers, was released in 2014. The second album that followed, L.A., was then introduced. The world saw a new interpretation of the Tensnake sound, one with a unique pop taste, on the new album, which bears the name of the city where he resided.
And now, the German DJ teases his long-anticipated album, which will come out in early 2023. "I've just released two singles. So one of them is "How Will I Know," and the other one is "Fiesta M​á​gica," I think you would say in English. Uh, Spanish, sorry. That's the kind with Spanish vocals and kind of like a Latin vibe, piano house. And after that, there will be the next single; I've got very exciting collaborators on the album," Tensnake elaborated. Recently, he gave his debut performance at Amsterdam Dance Event while enjoying quality time with his family.
Tensnake radiates happiness, as evident from this interview and how he answers. For example, when asked what the most spontaneous thing he has ever done was, he said,
To know more about Tensnake, including one thing he would like to change about his daily routine, listen to our full interview below!