The career of the famous trance music producer and club/radio DJ Armin van Buuren has been anything but ordinary, and some of his hits remain ear candy even decades later. He burst onto the scene in the late 1990s and quickly became one of the premier DJs of his generation. Still, he also demonstrated impressive longevity and an ability to evolve with the spirit of the times constantly. As a result, he is one of the rare trance artists ever to be nominated for a Grammy, while his stature on the underground scene is best illustrated by the fact that he won the prestigious award for the best DJ in the world from DJ Mag five times, including four years in a row.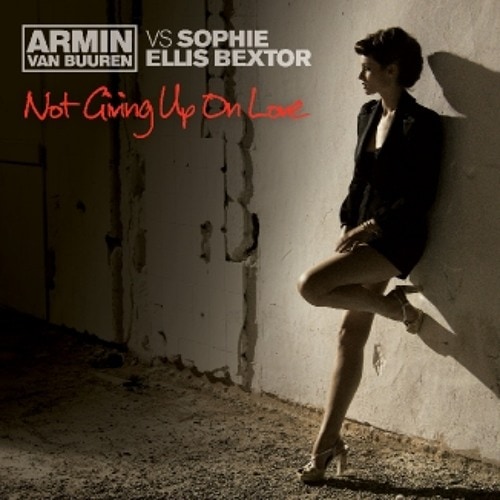 The dutch-born musician was just 20 years old when he released his first tracks, and by 1999 he had already launched his label Armind. His singles were quickly noticed and became very popular both on the top lists and in the dance clubs around Europe. The first full album titled '76' followed in 2003, marking the true beginning of van Buuren's claim to fame. Since then, he created six more highly successful studio albums, including 'Imagine' in 2008, 'Intense' in 2013, and 'Balance' in 2019. He has also hosted a hugely popular radio program, 'A State of Trance' since 2001, with a global audience of more than 80 million listeners.
One of Armin van Buuren's songs is his 2010 collaboration with British vocalist Sophie Ellis-Bextor named 'Not Giving Up on Love.' This track was included on Van Buuren's fourth album, 'Mirage,' and appears on Ellis-Bextor's album 'Make a Scene.' It was moderately successful at the charts when it came out, at least by van Buuren's lofty standards, but it garnered great reviews from the critics. It was also an instant favorite for many dance music fans, who reacted to its vibrant energy and stubbornly positive outlook on life. Those qualities are appreciated today, and the song is still frequently played on the radio or as a part of DJ mixes.
'Not Giving Up on Love' is an up-tempo electronic beat infused with bouncy rhythms of disco-house, overlaid by powerful vocals. Catchy and romantic lyrics fit perfectly with the music, providing a happy context for the rhythmic explosion and giving Ellis-Bextor plenty of space to shine. In a sense, the song was a throwback when it was released, as it brings the ethos of the '90s together with current production capacities. The song's powerful message was reinforced with a classic music video shot on Ibiza, creating the matching visuals for the feel-good vibes that 'Not Giving Up on Love' is full of.
Armin van Buuren is just in his mid-40s and remains a prolific producer, releasing new albums every few years. So we can expect a lot of great work from him in the future, building upon the unique sound he crafted over the years. 'Not Giving Up on Love' is one of the finest examples of his style, and it works great at a massive outdoor party or as a soundtrack for a romantic dinner. You can dance to it on a Saturday night or play it in the car as you head to work on Monday – it will put you in a great mood no matter the context. That's why it's fair to say that this song didn't lose any of its appeals during the decade or so since its original release.
Text placeholder- 4th paragraph, etc (add paragraphs as needed)