Let's face it, over the last twenty years, fans of EDM
music
have been spoiled for choice. From big-name artists to incredible indie acts, the genre is bigger and better than it's ever been before. But what makes for a great disco tune? Why do some songs stand out from the crowd decades after they were released while others are forgotten?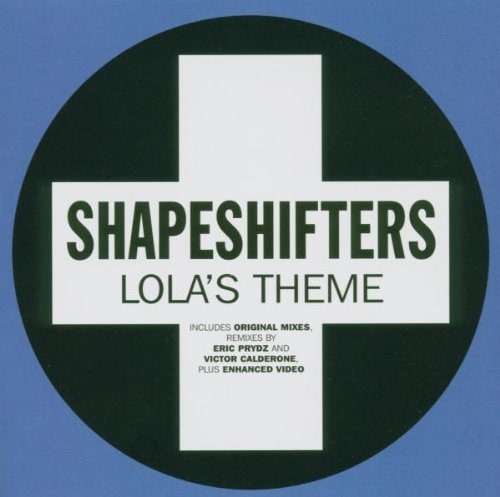 The dance floor is the place to be, and there's nothing better than a high-energy nostalgia anthem to help you get your dance on. That's why this week, we're taking a closer look at "Lola's Theme" by the Shapeshifters to see if we can figure out just what it is that makes this song so catchy.
The first thing to say about "Lola's Theme" is that it's a hybrid of two styles, as with many great songs. On the one hand, it's a classic example of 2004 EDM. On the other hand, the song is built upon a constant beat, infusing it with rhythm and energy. In addition, there's a stark contrast between the verse, which is essentially just percussion and vocals, and the chorus, which makes heavy use of the synthesizers to augment the melody.
On the other hand, it pulls its central theme from Jonny Taylor's 1982 funk/soul classic "What About My Love."
"What About My Love" is an energetic, catchy melody filled with powerful harmonies and the dynamic stylings of a full brass band. It's a catchy tune with a memorable hook that ultimately becomes the defining melody of "Lola's Theme."
The song also sampled some of its vocals from "Rock Me Tonight" by F.O.S. "I'm a different person; turn my world around."
But where did the band get the inspiration from the song? "Lola's Theme" was the product of the English/Swedish collaborative duo The Shapeshifters (Simon Marlin and
Max
Reich).
According to Marlin, the inspiration for the song came from listening to his wife's record collection. However, Lola–Marlin's wife–appears in the song's
music
video (around 1:27), handing out candy floss.
"Lola's Theme" was originally the working title for the whole record though that was ultimately changed to Sound Advice.
To say that this song is the sound of 2004 would not be an understatement. It was released on July 12th and was an overnight success. It was the kind of song that played everywhere and was never off the radio, ultimately topping the UK Singles Chart. Furthermore, the song was widespread across the European Market and in New Zealand and Australia, the year's most successful club hit.
The song later appeared on the soundtrack for the DLC to 2008's Grand Theft Auto IV, The Ballad of
Gay
Tony.
So what was it that made this track so popular? Why has it lasted all these years? Well, of course, several factors go into making a successful hit, from talented and skillful artists to a great
music
video
to good marketing. However, there's still a lesson modern musicians can learn from a song like "Lola's Theme."
Combining an instantly recognizable melody of an already successful track with the famous modern sound, "Lola's Theme" made itself one of the year's most memorable songs. There's a great deal of artistry in the way the song has been constructed but for a perfect example of how successful sampling can lead to an iconic track, look no further than "Lola's Theme."