That was one of my favorite takeaways from Burgess' EDM.com interview. For those unfamiliar with electronic dance music, or EDM, he's simply the man who coined the term and built a multibillion-dollar empire around it.
But how did it all come to be?. Let's go back four decades in time.
Richard James Burgess, born in London and raised in New Zealand, has carved out a career in music that has taken him both locally and internationally. As far back as he can remember, he has had an obsession with drums and synthesizers. "My first question was, 'How do I make drum sounds on this thing?' I was really becoming obsessed with the idea of electronic drums," Burgess recalled.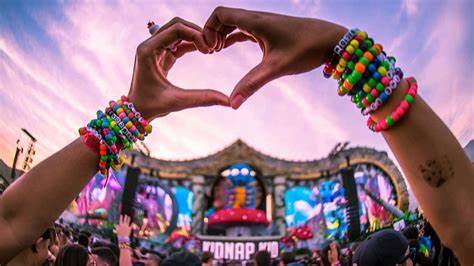 Later, he obtained the ARP 2600, the Roland MC8, and the prototype that would eventually become the SDS-5 (basically a piece of wood with wires and parts on it). "People would say, 'Oh, but that doesn't sound real.' And I'd go, 'No! But it sounds cool!" he expressed.
The now President and CEO of The American Association of Independent Music worked with Christopher Heaton, Andy Pask, Peter Thoms, and John Walters on the electronic band Landscape from 1975 to the early 1980s, co-producing, co-writing, programming, singing, and playing drums. Landscape is best known for "Einstein a Go Go," but they also released "European Man" in 1981. "EDM; computer programmed to perfection for your listening pleasure," it said on the cover.
After four decades, Landscape's modest acronym has grown from an unfussy slogan to a multibillion-dollar empire. Richard James Burgess was even made a Member of the Order of the British Empire in 2022 for his contributions to music.
While the superstars, scale, and scope of EDM have shifted, what has not, according to Burgess, is its spirit. True to that notion, EDM never vanished but only evolved and adapted.
EDM is still awake and quite well. There has been speculation that the bubble will burst at any moment, but don't fall for the trick; the business is still alive. Every billboard in Hollywood features a DJ, and festival attendance is massive.
Nevertheless, an initial surge of flashy music can sometimes hit the doors, and more new music can follow. From the producers' perspective, many want to make music, any music, in any genre. Rather than predetermining an entire pattern, EDM can now widen itself to minor sonic features within a somewhat genre-less song.
And, from the audience perspective, after the initial party drug of hands-in-the-air bangers, I'm seeing an increase in the number of youngsters interested in subtle and forward-thinking music. Now feels like the genre is opening up, and the selection is more flexible, yet it still has hints of EDM.