Thanks to the incredible outpouring of artists and musicians at this year's Miami Music Week, we got the chance to talk with Italian EDM superstar Luca Testa at the Greats Brooklyn pop-up studio during the Nexus Lounge Miami.
 Luca Testa has been a leading contender for the title of world-class musician thanks to his captivating performances and high chart placements worldwide. Luca, a native of Turin who discovered an early passion for the piano, quickly rose to prominence as an industry celebrity in Italy. He has since signed with major labels like Steve Aoki's Dim Mak, Deorro's Panda Funk, and Cr2 Records, and his international fame continues to grow.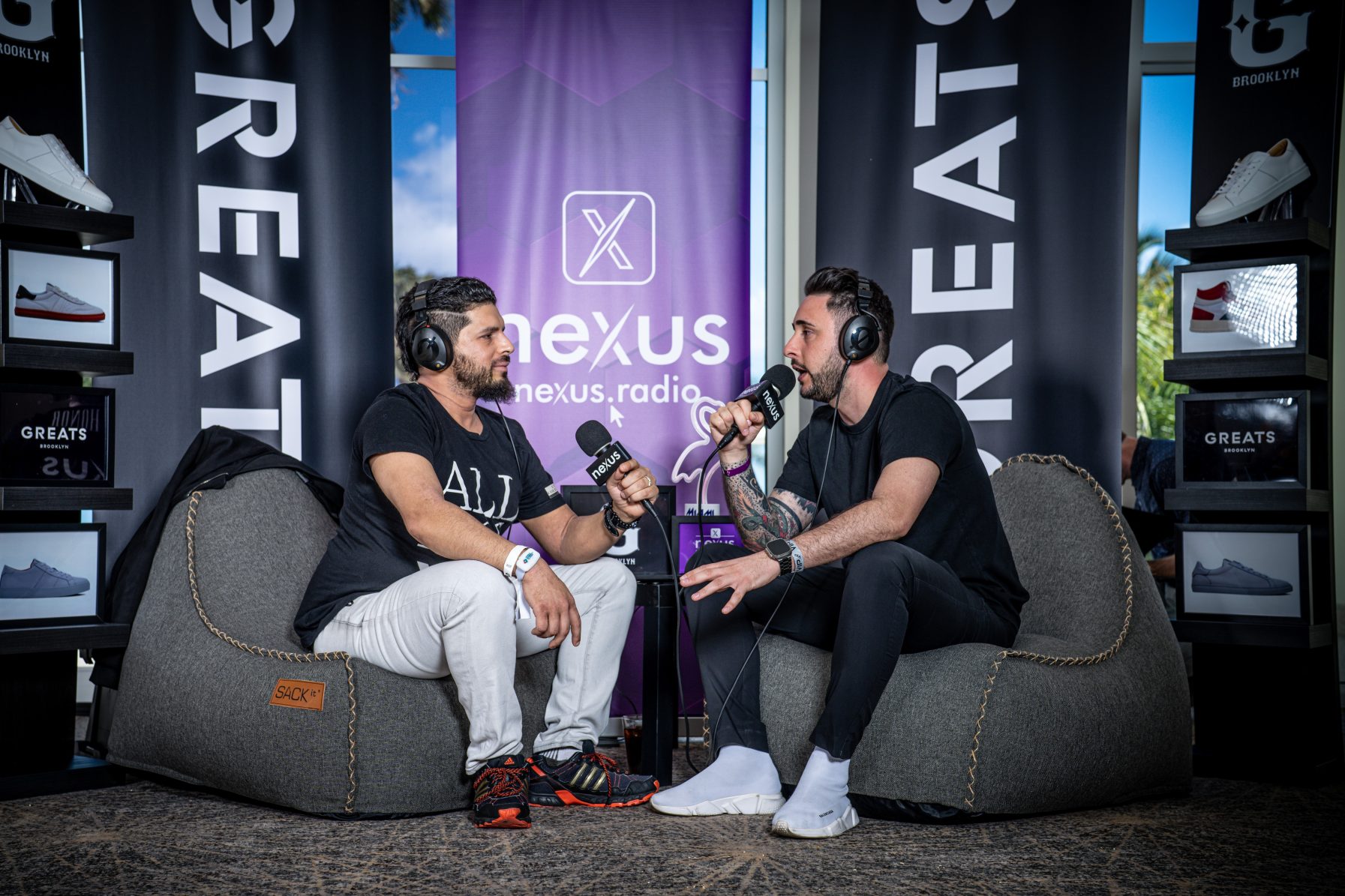 Luca Testa has been producing and DJing since day one, and his unique blend of electro and progressive house is a welcome addition to any dance floor, club, or festival. His musical background includes honing a club-ready track to perfection, and with two degrees in sound engineering, he's making a mark like a pro.
Previous years started out wonderfully with performances at some of Italy's top music festivals, including Reload, Holi, Global, and Imagine Music Festivals, where they shared the stage with DVBBS, Nervo, R3hab, Tony Junior, W&W, and many others. Testa performed for the first time at Ultra Music Festival in 2022, and he returned this year to continue the chaos on stage and forge deeper connections with his fellow musicians. "It's always good to do some networking altogether, like meet with some artists," Testa remarked. In his own words: "I'm happy because we make a lot of connections with a lot of other new artists and people."
In 2022, Luca also established his own record label called Meritocracy Records, which features three sub-labels: Paradise, Purgatory, and Inferno. "I tried to build up a label, not just a label. [This] label are professional: dark clothing brands with a mix of NFT, Cryptos," the DJ explained. "It's kind of a movement."
 Luca Testa will undoubtedly be in the limelight for a long time, which could indicate an array of forthcoming excellent collaborations and original releases. In two months from the MMW, the DJ has already dropped 18 original tracks and remixes, with "Sexbomb" and "Can Can" being the latest.
Music-making is a laborious process, and each musician has a strategy. Testa considers his endeavors successful if he can make something that no one else can. "Try to do something different completely, like out of everything." It goes without saying that hard work paired with creativity is the perfect recipe for success.
Learn more about Luca Testa, including the weirdest thing he has ever eaten, by listening to our full interview below.