One of the most admired and recognized musicians of all time is Madonna. Love her or hate her, she has unquestionably left her imprint on the music industry and has continued to rock Hollywood with each album release and red carpet appearance. She dominates the stage not just because of her extraordinary talent but also because of her infectious confidence. Madonna isn't afraid to make a statement, whether through her words, her movements, or the clothes she wears.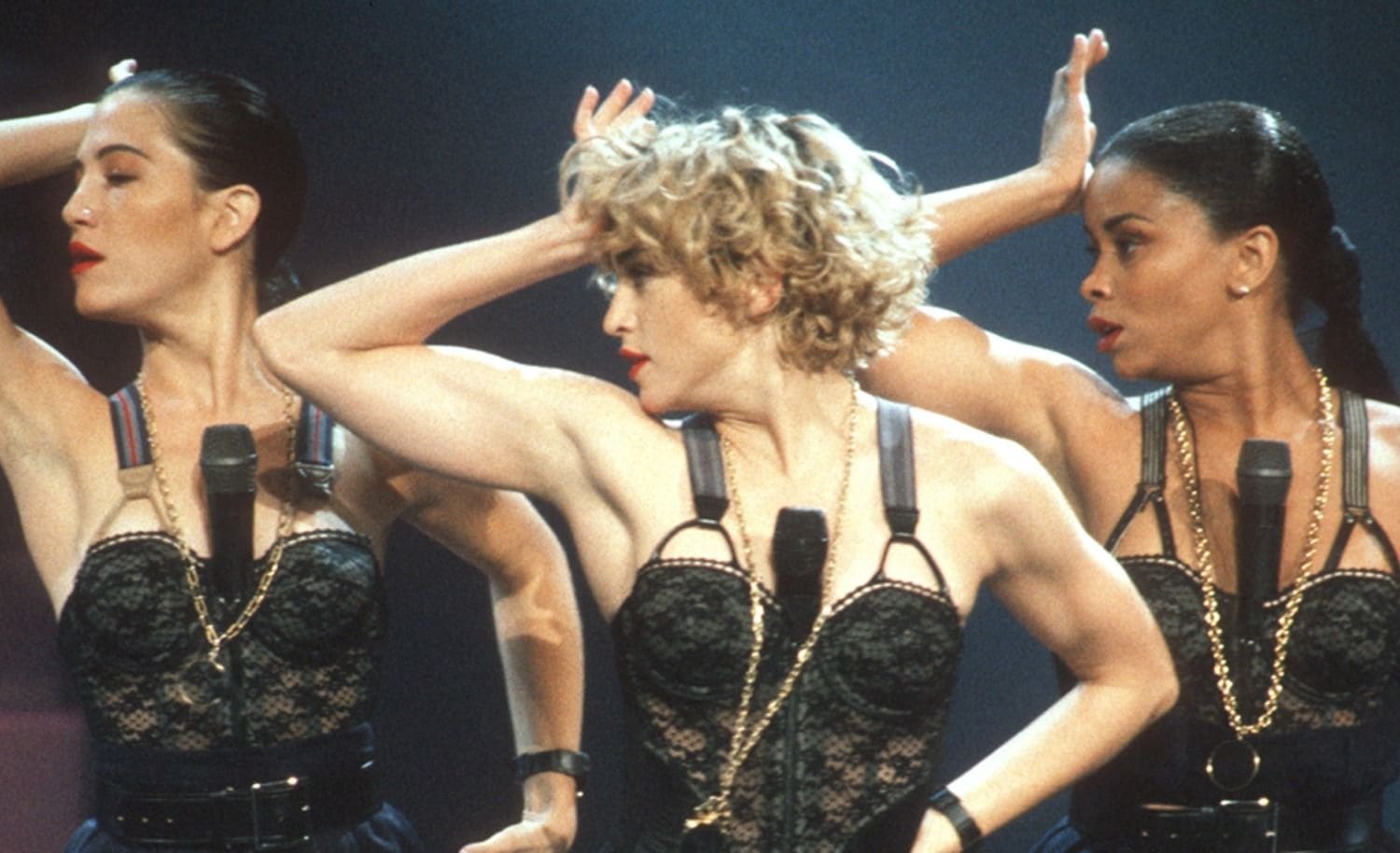 Even though most of her fans are familiar with her smash hits like "Like a Virgin" and "Material Girl," her impressive career in movies like "Evita" and "Desperately Seeking Susan," and her status as the ultimate material girl, there are still a lot more to discover about Madonna if you delve a little deeper into her life. So, in honor of her birthday this August 16—and as a way of saying "thank you" for all she's done to deliver the soundtrack of our lives—we're revisiting a remarkable life well lived. And what better way to celebrate Madonna's 64th birthday than to add those 6 and 4 together to get 10 crazy facts about our Queen of Pop!
1. She Played in Several Rock Bands
Madonna had very little money when she arrived as a young girl in New York. So she embarked on odd jobs, focused on dancing, and started playing drums, vocals, and guitar in several rock bands. She was a member of the groups "Emmy" and "Breakfast Club" before going on a solo career.
2. She Made a Living in Nude Modeling
Madonna has always had a positive body image and is known for constantly flashing a lot of skin on and off stage. She went to New York in 1977 and was struggling to make ends meet at the time, which is when it all started. Madonna worked as a nude art model to help pay the rent, among other side gigs, and those images are still available for purchase today.
3. Her Childhood Was Heavily Influenced by Religion
Both of Madonna's parents were devoted Christians. She claimed that because her parents took religion so seriously, it became their way of life rather than just a set of ideals to aspire to. As a result, she was made to practice religion and demanded that she live a moral life according to church doctrine.
4. She Was a Nightclub Goer
Nightclubs were Madonna's favorite hangout, not just the usual ones. She started to embrace everything that the church would despise and frequently chose to go to nightclubs that catered to groups that Catholicism condemned.
5. She Was an Excellent Student
Despite her rebellious behavior at home and in the public eye, Madonna was a straight-A student when she was younger. She was diligent, spending most of her free time studying to be the top student in her class.
Nobody would ever describe Madonna as "innocent" in any sense, and the singer acknowledged that she was always a pretty savvy kid when it came to getting what she wanted. She described herself to People Magazine as "the sissy of the family," the middle child who frequently exploited her feminine charms to win what she wanted.
7. She Performed Alongside Pearl Lang
Anyone familiar with modern dance can attest that Madonna's performance with Pearl Lang was a once-in-a-lifetime opportunity. Pearl Lang was a choreographer, teacher, and motivational inspiration to everyone in the dance community, and she was indeed a visionary.
8. She's an Author of a Children's Book
Since the release of her first children's book, The English Roses, in 2003, Madonna has expanded the boundaries of her artistic expression beyond the realm of entertainment.
9. She's Afraid of Thunder
Madonna claimed to have brontophobia or fear of thunder and lightning. Yet, even when the media was at its most degrading, Madonna persevered through all the difficulties of being a woman in the music industry, but don't expect her to take it easy when a storm approaches.
Madonna says she will only retire when she runs out of creative ideas; thus, she has no intention of slowing down even after 60. Instead, she's still making music at 63, continuing to reinvent herself artistically.
As we toast the icon's 64th birthday, we also celebrate her incredible life journey. From all of us here at Nexus Radio, we wish you a Happy Birthday, Madonna!