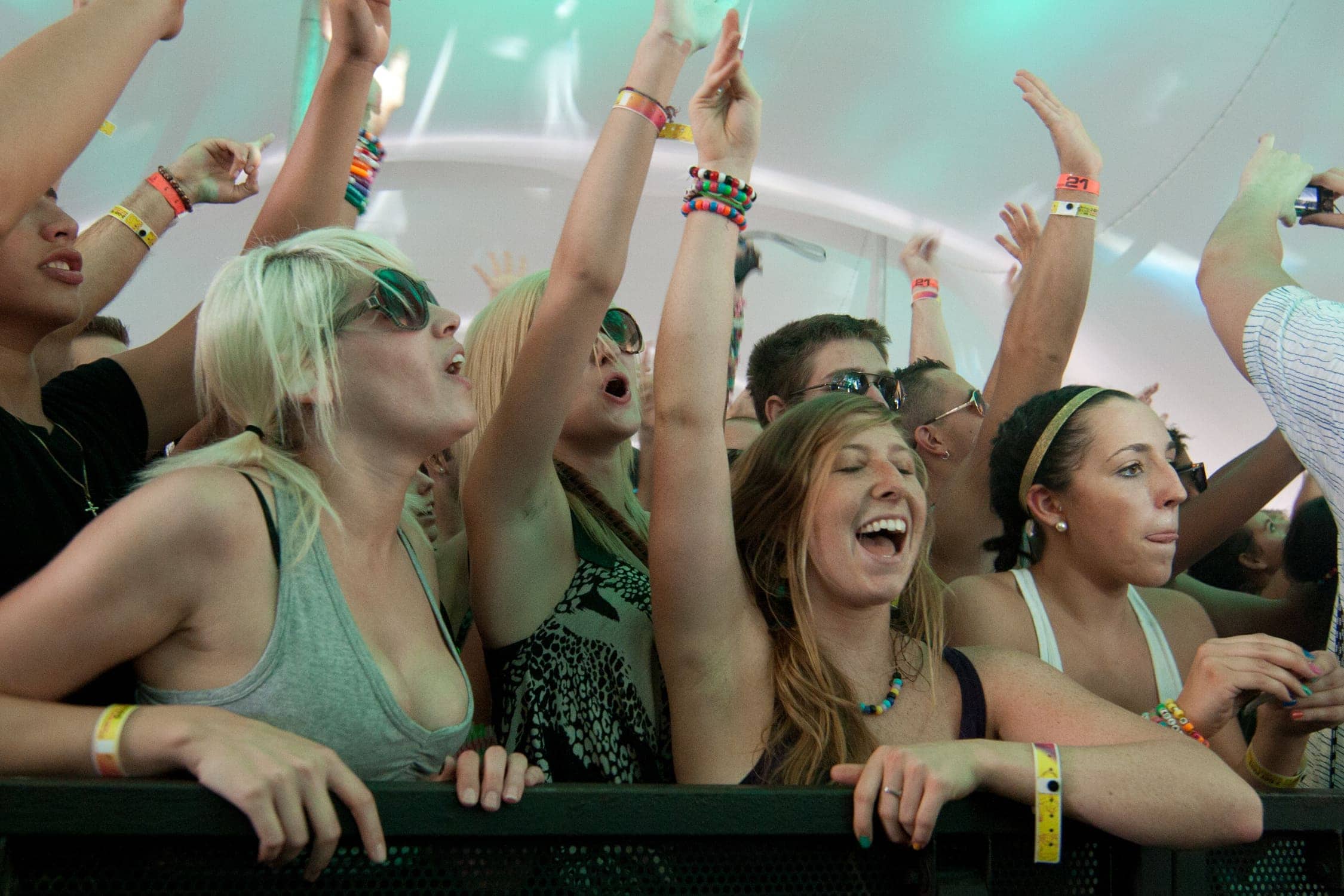 Summer weight loss, it seems, has a found a new weapon in another summer trend: music festivals. In June the Irish Examiner reported that tech company Withings calculated the number of calories burned at popular UK festivals, and the results were pretty impressive.
In fact, massive calorie burn was calculated for most festivals. Why? The amped-up energy at festivals results in a lot of sweaty dancing, which translates to an intense cardio workout. In addition, the multistage format of many festivals means festivalgoers trekking several miles a day.
Withings's findings included calorie burn rates and miles walked for ten top UK festivals, with the average among the ten being 2,830 calories burned per day and 4.17 miles walked. Glastonbury Festival (which the festival's website touts as "the largest greenfield music and performing arts festival in the world") topped the list at 3,400 calories burned per day and 5.1 miles walked.
Attendees, the Irish Examiner goes on to say, can wind up dancing up to eight hours a day, burning roughly 400 to 700 calories each act, and adds that "fast-tempo headline acts … could help you burn up to 700 calories in under an hour—the equivalent of an hour of swimming butterfly stroke!"
So if you're still lamenting the state of your bathing-suit bod, get thee to a festival and dance away some of those pounds!