We all love Armin Van Buuren, right? Well, now you have even more reasons to love him and also to keep up with his work. The 800th edition of his "A State of Trance" radio show was aired from a brand new studio. Before this very special edition, Armin gave sneak peaks to the public while posting photos of his first visit to the studio, based in Amsterdam and described it as a "new chapter in the history of A State of Trance".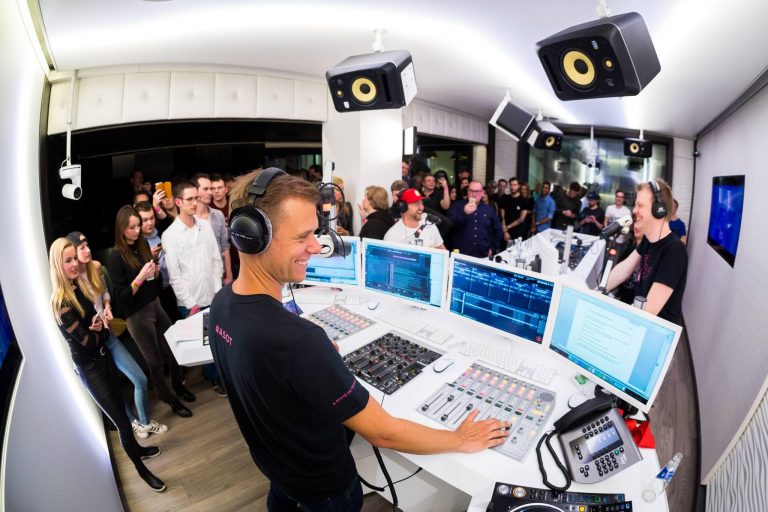 The pictures gave us a taste of the futuristic look of the place, plus all the top notch gear involving the operation, but the opening itself was a blast! Storm troopers and a Darth Vader came in as the Imperial March played and Armin cut a red ribbon to officially inaugurate the studio.
Show #800 was divided in two parts; the first one aired on January 26th with lots of juicy tunes, including Armin's latest single "I Need You" featuring Garibay and Olaf Blackwood and has an amazing video. As for the second part, it was the main event, with 3 hours of great music and guestmixes from Ben Gold & Standerwick and Jorn van Deynhoven, and also lots of in-studio guests watching everything closely. From edition #800 on you can watch all the shows weekly live and free via YouTube, Facebook, and Armada Music Radio's website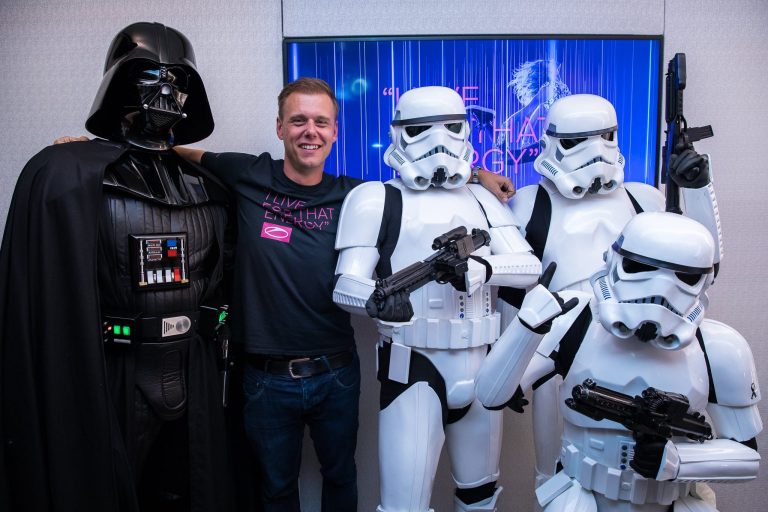 As if it wasn't enough there is also an upcoming "A State Of Trance" Compilation scheduled for February 17th via Armada Music, filled with the best and freshest Trance artists right now, and the A State of Trance Festival happening in Utrecht on February 18th. You can also catch Armin's live performance in New York on the 10th and in Las Vegas on the 11th. Tickets are available on Armin Van Buuren's website.