In this week's flashback, we look back at Afrojack's 'Take Over Control,' an electro house collaboration with the Dutch singer Eva Simons. Released in 2010, 'Take Over Control' propelled Afrojack into the mainstream for the first time.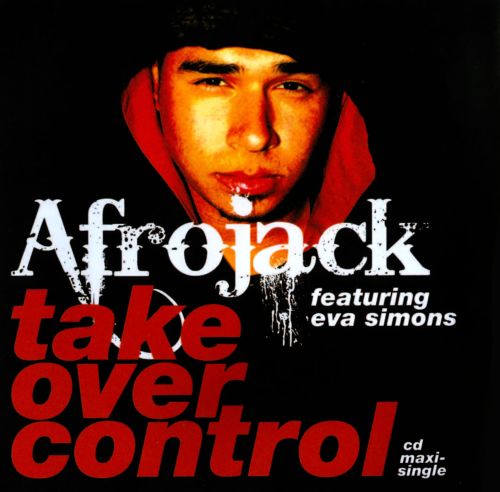 Nick van de Wall, known by dance music fans worldwide as Afrojack, is a DJ and producer from the Netherlands. He is a house and electro house DJ who has amassed hundreds of millions of streams and won music awards. These include a 2012 win of Best Dutch Act at the MTV Europe Music Awards and a 2011 Best Remixed Recording award at the Grammy Awards. Afrojack also runs an independent label, Wall Recordings, representing artists including D-Wayne and D. O. D.
'Take Over Control' is electro house perfection, designed to be blasted at Europe's biggest festivals and clubs. It features enormous and driving synths in a riff that will take your face off. The vocals bring the energy in 'Take Over Control' from the first to the last word, never stopping for the entire track. They hold it together, stopping only for the first drop, coming in about a minute into the track.
Two versions of 'Take Over Control' were made to fit different purposes. First, a shortened radio edit was mixed by Afrojack, sitting at just under three minutes, with unrelenting energy. Nobody could resist blasting it at full volume when it came on in their cars. For the clubs, an extended mix was created, sitting at over 6 minutes. The track starts and ends with an ear-catching beat, making it perfect for mixing.
Seeing the potential as soon as they heard it, major record labels were all fighting for a piece of the record's release in 2010. Four labels won the day, getting control of 'Take Over Control for their respective markets. In the Netherlands and Belgian, Spinnin' Records oversaw the release. The house masterpiece was released by Robbins Entertainment in the US and by Tiger Records in Germany. Finally, in the UK, the iconic label Ministry of Sound won releasing rights.
The vast attention from labels gave 'Take Over Control' all-important radio plays, propelling it up the charts. The electro-house sensation was Afrojack's first appearance of many in the Billboard Hot 100 chart, with a peak at position 41. It had incredible success in America, peaking at number 1 on the US Dance chart. In the UK, 'Take Over Control' peaked at number 3 on the dance chart and number 24 on the UK singles chart. In Afrojack's home nation, it had even greater success, peaking at number 12 in the Dutch Top 40 chart.
'Take Over Control's' success was also ensured by an entertaining music video that won the track a vast amount of attention on the music TV channels. The music video shows Eva Simonds dancing energetically with four robotic female background dancers before Afrojack arrives in an Audi R8 supercar.
'Take Over Control' was an iconic dance track in the early 2010s, fitting into the big room house trend started by Calvin Harris. Its success lifted Afrojack's career, and since 'Take Over Control,' he has kept up an impressive release schedule, working with dance music's most significant artists. Most recently, Afrojack released 'Hero' with David Guetta. Keep listening to Nexus Radio to listen to Afrojack's hottest releases.