In this fifth installment of our 
Road to Primavera
 series, we're getting up-close-and-personal with Tino Piontek, a.k.a. Purple Disco Machine, house producer extraordinaire and fresh off a recent Grammy win for his remix of Lizzo's "About Damn Time." 
Purple Disco Machine will play at Primavera Sound on June 4th at the 
Brunch Elektronik
 weekend wrap-up event.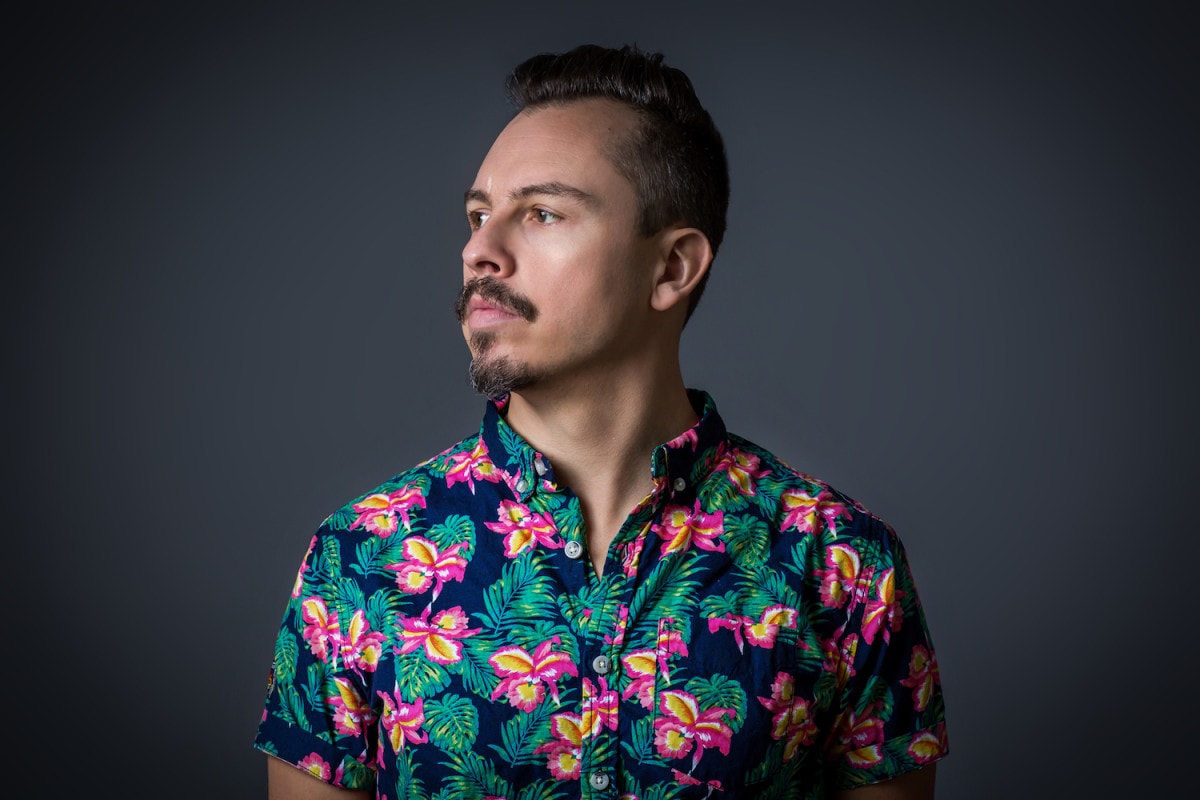 As a young boy growing up in East Germany, Tino primarily accessed music through his father's collection of funk and disco records from the 70s and 80s, some of which were procured through trips to the black music markets in nearby Hungary and Czech. This initial introduction to the genre would influence the producer's entire output and define his signature, feel-good sound.
One of the DJ's most significant musical memories is visiting a music store for the first time after the fall of the Berlin Wall in 1989. Gifted ten Marks by his father, Tino bought his first CD—an early album by the Reggae group Inner Circle—and the rest, as they say, is history.
Tino's music production journey began at sixteen when he discovered the world of techno parties and the growing scope of electronic music. Following the release of Daft Punk's groundbreaking album Homework in 1996, the producer solidified his decision to pursue music production. His first mixes, released under the name Stereofunk in the late nineties and early aughts, were created using Cubase and various small synthesizers. These early recordings were closer to French future house and were created by the extensive sampling of disco tracks. 
With EDM's rise and house music fading into obscurity during the late aughts, Tino decided to take a break from DJing and focus on other projects—from this place, Purple Disco Machine was born.
At its core, Purple Disco Machine is a project that deals with creating feel-good music. Across the three albums and several EPs that make up Purple Disco Machine's output, the common denominators are groovy beats and refreshing levity, which has proven to be a winning combination time and time again.
If you want to get acquainted with this act's discography, I recommend starting with its 2017 debut, Soulmatic. Featuring some surprise appearances by artists like Crush Club, Ella, Faithless, Hannah Williams, and CeeLo Green, Soulmatic is the kind of album you can play at a party from start to finish and never worry about an energy dip. It's got consistently inspiring beats, crystal-clear production, and just the right amount of variety to get your friends asking, "Who is this?". 
Exotica (2021), Purple Disco Machine's sophomore album, is just as strong and jam-packed with cool features as its debut. With appearances from Sophie and the Giants, Bloom Twins, and Eyelar, Exotica picks up where Soulmatic left off, always maintaining the feel-good element and sexy bass of its predecessor but taking a few more musical risks along the way.
Finally, I couldn't talk about Purple Disco Machine's music without touching on his incredible remixes. My favorites include the producer's official remixes of Lady Gaga and Ariana Grande's "Rain on Me" and Dua Lipa's "Don't Start Now"—but those two scratch the surface of this DJ's extensive and impressive remix output.
Purple Disco Machine will play at the Primavera Sound Festival in Barcelona on June 4th. To keep up to date with all things EDM, check back in with us here at Nexus Radio!