One of the highlights of Winter Music Conference was getting to interview the incredibly funny duo Firebeatz.  "Crying every day and using tears as lubricant to jerk off" was their response when asked about the switch from EDM to House Music.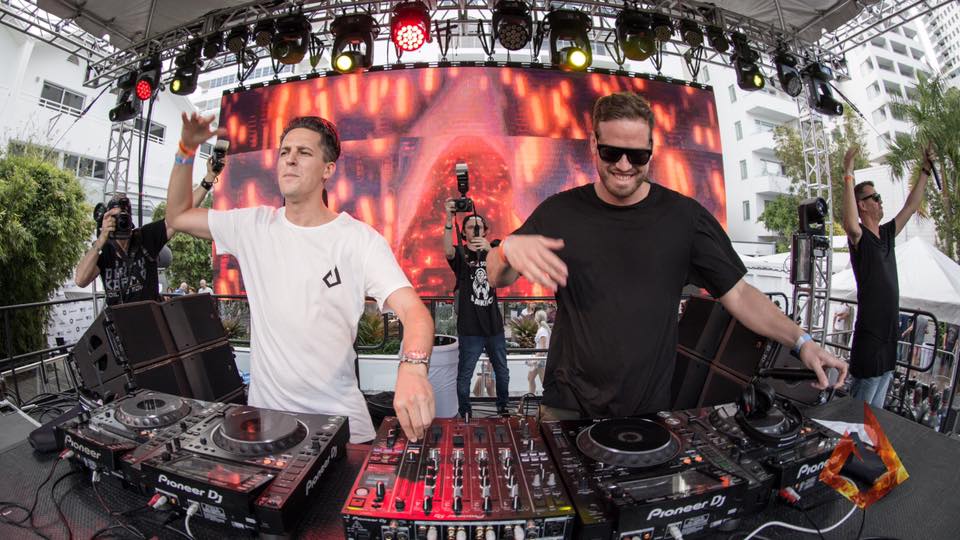 They explained that while they love house music, but as with EDM there are good tracks and bad tracks to sift through.  With answers like that, you quickly realize that they are just as animated in real life as they were in their epic "Wonderful" video.
That kind of insane energy can't be contained as their own "Firebeatz and Friends" party in Miami was shut down by the fire marshal. Sometimes the press releases just write themselves.  
When asked who they'd want to DJ at their weddings, the list resembled the main stage at Ultra: Eric Prydz, deadmau5, A-Trak, Carl Cox, and Jamie Jones.
The interview did get serious when we expressed concern about the lack of new music this year.  In 2015, they released what seemed like a hundred tracks, and in 2016 there were about six.  When asked why they haven't released anything this year, they said they were about to launch their own label and were finishing 10-15 tracks for release.  They wouldn't divulge the name of the label, but said to watch for the title of their next track for a clue.