This week's flashback hails from the soundtrack of an iconic 1978 film Thank God It's Friday. We'll be looking at "Last Dance" by the Queen of Disco, Donna Summer.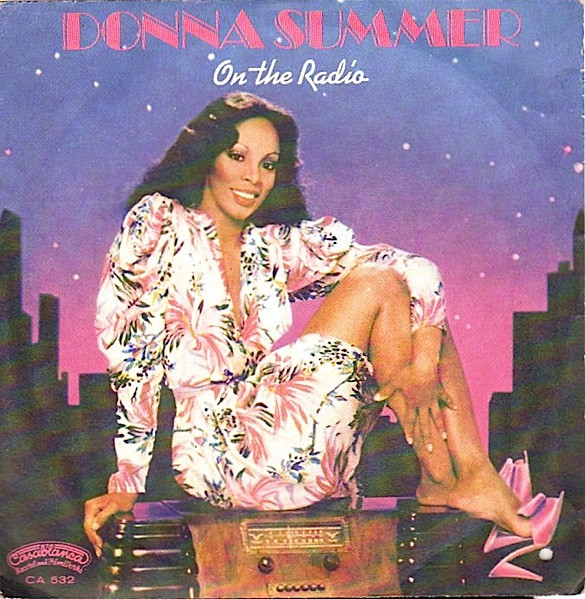 LaDonna Adrian Gaines, better known as Donna Summer, found her love for music by singing in religious settings. Later on, taking inspiration from the 60's counterculture, she joined the psychedelic rock band, The Crow. In 1968, Donna joined the cast for a German rendition of the popular musical Hair. She spent several years living and performing in Munich. She met producers she would collaborate with for much of her career, Giorgio Moroder and Pete Bellotte. The three created iconic disco hits like 'I Feel Love' and 'Love to Love You Baby' before returning to the states in 1976 to create several other smashes hits, including 'Last Dance'.
"Last Dance" was written by Paul Jabara and co-produced by Giorgio Moroder and Bob Esty. A Grammy Award-winning producer, Stephen Short, lent his skills to the track and was also featured in the background vocals. "Last Dance" won several prestigious awards, including the Academy Award and Golden Globe Award for Best Original Song and the Grammy Award for Best Female R&B Vocal Performance. The record also peaked at number three on the Billboard Hot 100 chart.
In Thank God It's Summer, Donna Summer plays an aspiring musician waiting for her big break. Throughout the film, Summer brings the instrumental track of "Last Dance" to a disco, begging the disc jockey to play it so she can sing along. Eventually, he agrees, and her dazzling performance blows the audience away. The track's slow, ballad-like beginning was a completely new idea to the disco genre. This innovative style became a signature move in several of Donna's future hits.
Donna Summer went on to enjoy an incredibly successful career. All in, Summer boasts 42 hit singles that charted on the US Billboard Hot 100. Fourteen of those songs reached the top 10. Between 1975 and 1984, Donna claimed a top-40 hit every single year! Her final top-ten hit, "This Time I Know It's For Real," hit the charts in 1989. The beautiful singer was the first artist to have three consecutive double albums peak on the US Billboard 200 chart. Summer affirmed four number-one singles in the US in just one year.
Additionally, she has charted on the R&B singles chart and even had a number-one hit in the United Kingdom. After her last Hot 100 hit, "I Will Go With You (Con te partiro)", Summer's mainstream faded. However, she remained a force to be reckoned with on the Billboard Dance Club Songs throughout the rest of her career.
The Queen of Disco tragically died from lung cancer on May 17, 2012, but her voice is solidified as a legendary musical icon. With 5 Grammys and over 100 million records sold to her name, Donna Summer is one of the best-selling musicians. Her obituary in The Times described her as the "undisputed queen of the Seventies disco boom." In 2013, Donna Summer was inducted into the Rock and Roll Hall of Fame. Her voice will live on forever in tracks like "Last Dance."