Kate Bush is having a major comeback this year with her song "Running Up That Hill," thanks to Stranger Things, while La Roux has returned to the Top 10 with her 2009 breakthrough smash "In For The Kill," thanks to Tion Wayne. Of course, drill and rap are currently going through a back catalog of the '90s and '00s hits to draw from, and nostalgia is at an all-time high. But the vintage hit that contributed the most to this year's musical universe is Robin S' bonafide house-pop masterpiece, "Show Me, Love."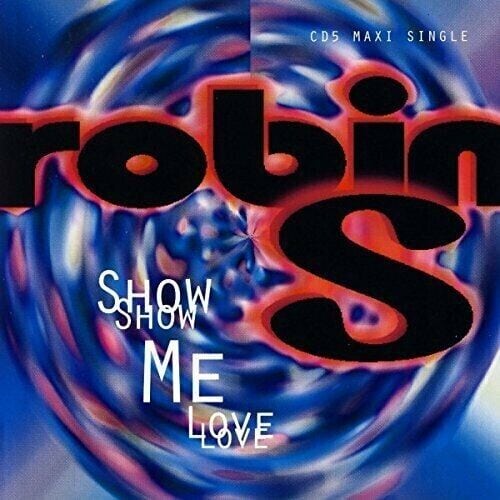 The song has been sampled by two of the most renowned artists on the modern pop scene in the last six months. First, Charli XCX used the track's distinctive groove as the backdrop for "Used To Know Me," an icy-cold, club-ready ballad about breaking free from the chains imposed by a controlling ex. Then, as if that wasn't enough to get you dancing, Queen B herself drove the planet into a frenzy in July by dropping "Break My Soul," a thumping tribute to funemployment backed by the instantly-recognizable Korg M1 synth sound of, you got it, "Show Me, Love."
But before we delve into that, who is Robin S, and how did "Show Me Love" become a dancefloor anthem?
Robin Stone, more commonly known as Robin S, was born and raised in Queens, New York, and started singing in a church choir at age five. She underwent vocal training at the age of eight, under the supervision of the legendary Brook Alexander, and was blessed with impeccable pitch and a genuine aptitude for entertainment.
Robin S released "Show Me Love" on the small independent label Champion Records in 1990. This version features a lot of pianos, some horn riffs, and runs 6:40. It had little influence in dance clubs, but two years later, the Swedish DJ and producer StoneBridge contacted Champion, searching for tracks to remix. They offered "Show Me Love," which StoneBridge reworked with that now-famous synthesizer riff that dominated the mix. Champion released this version as a single, becoming a big international smash, reaching the Top 10 in America and the United Kingdom in 1993 and charting throughout Europe.
The house diva's first gold record, "Show Me Love," established her as one of the top vocalists of the early 1990s. The chart-topping hit, accompanied by energetic remixes by Stonebridge, drew the attention of executives at Big Beat Records, and Robin S was on her way to achieving her dreams.
"Show Me Love" defied expectations by breaking into the mainstream and weaving itself into everyday lives. It eventually illustrated how commercially successful vocal house music could be and how a good song with modern dancefloor production can cross over to become something far more extensive than its writers and singer ever imagined.
It's been a long road for a song that had a rocky start, but it's not quite done yet.
"Show Me Love" came roaring back into the public consciousness this year with the release of Beyoncé's "Break My Soul," the thrilling first single from her highly anticipated album "Renaissance." When Robin S heard it, it blew her away, and she thought her song was finally complete. With the arrival of "Break My Soul," there was a sophisticated interrogation of ownership in modern popular music, but discussions concerning the impact of "Show Me Love" definitely resurfaced. "Show Me Love" is experiencing a boom despite receiving little attention on its first release, proving that the track still impacts artists more than three decades later.