Ultra Music has grown into one of the most recognizable names in the dance music industry over the last quarter-century. To celebrate their 25th year in the business, Ultra Music has released ULTRA25 -The Remixes! It is a stunning nine-track collection comprising new remixes of the imprint's most well-known tracks and club favorites that will undoubtedly take you to the underground's house-heavy sounds.
Ultra Music is a global music company that consists of Ultra Records, Ultra Music Publishing, and Empire Artist Management. It was founded in 1995 in New York City by Patrick Moxey, a former executive of Polygram and Virgin Records. Ultra Music formed a global alliance with Sony Music on December 23, 2012, giving its artists access to Sony's international marketing and promotional resources. Under the agreement, Moxey was named President of Sony's Worldwide Electronic Music initiatives.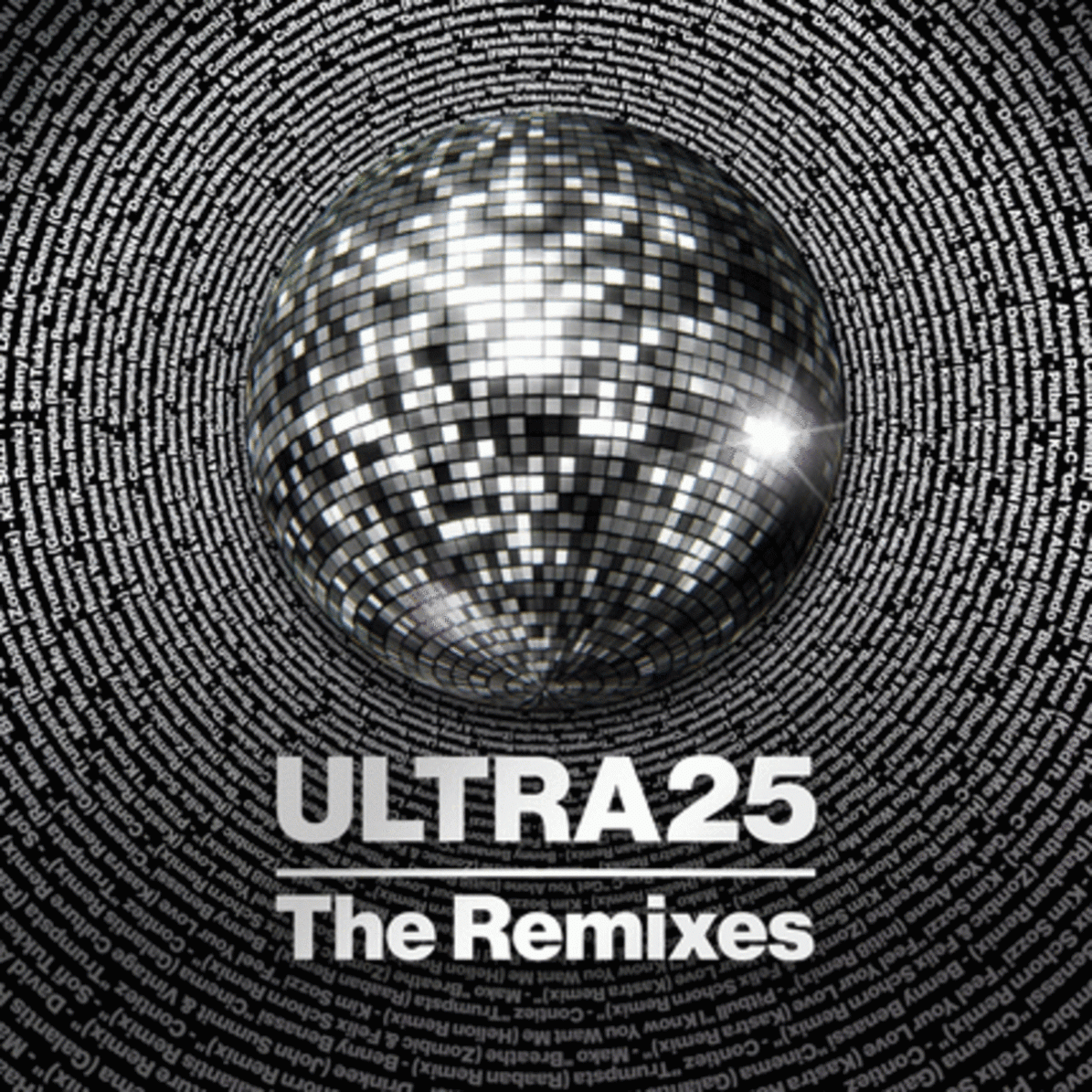 Patrick Moxey experimented with DJing while still at the University of Chicago, but it wasn't until he started putting on performances that he became serious about establishing a label. Roger Sanchez Presents Transatlantic Soul was the first 12″ when he launched Ultra Records in 1996. Organically, the record label grew over time. The level of songwriting has increased dramatically. Back in the past, Moxey would try to entice outstanding songwriters to write for his firm in the early days of Ultra, but they would turn him down. Dance music, they said, is unprofitable. Now, pop songwriters are collaborating closely with dance and electronic music producers.
Ultra Music is the world's leading independent dance music label, representing artists like Kygo, Steve Aoki, Deorro, Benny Benassi, Flosstradamus, and more. It has won Grammys for Benny Benassi's remix of Public Enemy's "Bring The Noise" (2008) and Skrillex's remix of Benny Benassi's "Cinema" (2012), as well as being nominated in 2017 for Best Dance Recording, Best Dance Electronic Album, and Best Music Film for Steve Aoki's "I'll Sleep When I'm Dead." Ultra Music has also earned the title of Best American Music Label for the past ten years in a row at the International Dance Music Awards.
Ultra Music has become the go-to destination for electronic dance music. They have been around for 25 years, and as a thank you for sticking with them, they've given us ULTRA25 – The Remixes, featuring the best remixes of all time. With this, we get a taste of Ultra's impact on the music industry since its beginnings. When label founder Patrick Moxey remarked that this bundle "connects the past with the present in the best possible way," he was absolutely right.
Moxey continues that while dance music has firmly established itself in the mainstream, he is thrilled to see fresh underground dance music emerge. "The energy of new music and new sounds, and seeing the way that people go crazy in the crowd – that's what keeps me inspired! And I'm inspired by the innovation of the producers themselves. So it's exciting to be on this odyssey, and I feel honored to have been a part of dance music culture for the last 25 years."
Ultra Music is a step ahead of the game in the world of dance music, and they've also got you covered whether you're into a chill, electronic, dance, indie, trap, or even pop music. As technology evolves, Ultra Music seeks to explore and collaborate with it. The goal is to keep offering high-quality sound across time, a piece of music for all eras. This year, we're not only celebrating Ultra's silver anniversary, but we're also witnessing them reach yet another significant milestone.